Software titan Microsoft is following in the footsteps of Google to allow users to request that search results directing to their identities be removed from the search index. Internet users in Europe have begun sending such requests to Redmond for their right to be forgotten.
The Court of Justice of the European Union recently approved a new policy for individuals to request for the removal of links on the Internet that reveal their name and other personally identifiable information. Google recently obliged, and other search engines are following suit.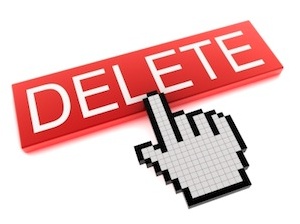 Internet users who want their identifies to go completely anonymous on the Web are required, however, to supply basic data into an online form with four sections provided by Microsoft. The company makes it necessary for transparency purposes.
Google, for its part, received tens of thousands of requests and counting not too long after the ruling was confirmed by the top European court. Some of the information that users must supply to the form, aside from their name and address, is whether they are celebrities, public figure, or a private professional whose identity needs a low profile for security purposes.
However, making such requests to be forgotten on Bing, or on Google, does not constitute guarantee to be granted. Microsoft will use other sources of data to verify the information provided on the online form and approve the request if deemed credible.
Some free speech advocates have pushed for the retention of information on the Internet that serves the public interest. Therefore, Microsoft is putting in place a review mechanism with which it can consider whether a user's request for anonymity on the Web must be granted or rejected.
For people who want to maintain a low-key personality, the ruling approved in May is a helpful decision. On the other hand, public figures will have trouble making Google or Microsoft erase their names from the Internet due to the necessity of protecting access to public information. It may even lead to contests in the court of law. It will be a long process then.
But it becomes easy for requests that concern search results that are no longer relevant or need updating, as well as information that lacks accuracy. Yahoo has yet to begin offering to accept requests to be forgotten since the ruling was confirmed months ago.
Google and Microsoft plan to revise their forms for the request as development of their collaboration with privacy authorities progresses over the next few months.
Disclosure: We might earn commission from qualifying purchases. The commission help keep the rest of my content free, so thank you!