Building your online presence starts by creating a website. However, creating a new website entails a lot of hard work, keen attention to details, and aesthetic sense. It should be well-thought and based on the platform or business you want to establish. A successful website is informative, intuitive, user-friendly, responsive, secure, and engaging.
Here are some important tips on how to make a new website:
Determine the Type of Website You Need
It's important to know the type of website you want to build if you're planning to make a website from scratch. By doing so, you'll have a better idea of the web host, features, and tools to keep your site up and running. Your primary purpose or objective is the core foundation of creating a successful website.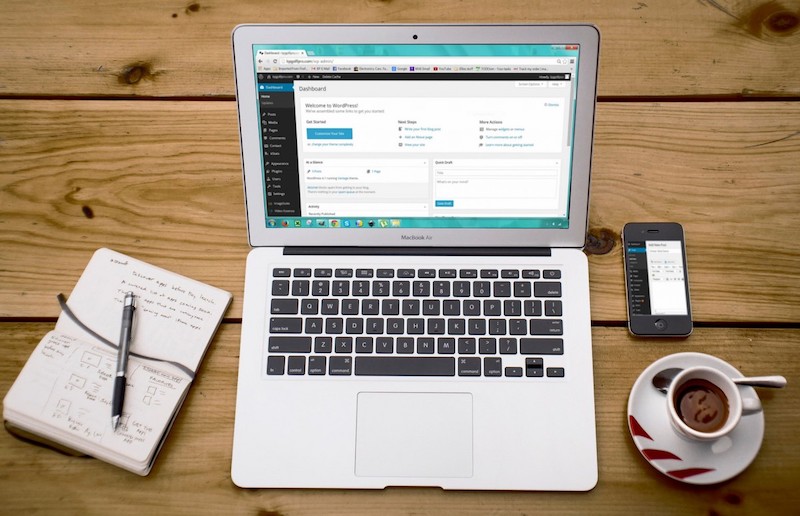 Here are the different types of websites:

Blog Site: A blog can be a standalone or a part of a website. If you're a traveler, you can create a travel blog. For fitness enthusiasts, a health and fitness blog involving workout routines or diet plans is a good idea. Blogs are chronologically arranged, with the most recent posts found at the top of the main page and the older posts toward the bottom.
Business Card Site: If you have a small business or a physical store, you may want to promote your business online and give your customers and potential clients an idea of the products and services you offer through a business card site. It is a simple one-page website that bears the name, description, logo, product information and contact information of a small business or company.

Portfolio Site: It's quite the same with a business card website. It has a dedicated section where you can showcase your work. Design firms and photography studios usually use this type of site.

Product Brochure Site: It's an extension of the marketing and sales efforts of your company, which includes your products and services that visitors can browse through. It also includes pricing guidelines and deals, but for advertising purposes only.

E-commerce Site
This site showcases your products or services, and visitors can buy them online.
Choose the Best Platform
A major decision you have to make is to choose the best platform where you'll be building your website. You can choose either from a self-hosted content management system or a hosted web builder platform.
One of the most popular content management system or CMS is WordPress, and you need a web hosting provider and a domain name to create a new website with the WordPress platform. With WordPress, you can make almost any kind of website, a blog site, a business card site, or an e-commerce website.
Here are some tips when choosing a CMS:

Choose a CMS that is scalable because growth or change significantly affects your website.
Make sure that it is capable of supporting new channels or omnichannel, such as mobile, digital assistants, kiosks, and jumbotrons.
Choose a CMS that doesn't limit your system to one programming language or code.
The one that enables developers to work without disruption in content creation and management.
Make sure that it has APIs or Application Programming Interface. It should also support apps and microservice integrations, including marketing automation tool, Google Analytics, business intelligence tool, and RSS.
Choose a Web Host Provider
Once you have selected a domain name, it's time to choose a reliable web hosting services. The performance and functionality of your website will highly depend on your web hosting provider.
Here are some tips when choosing a web host company:

Consider the influx of visitors or web traffic.
Determine the right bandwidth needed.
Consider the safety features the company provides.
Ask about the backup plan in case of data loss or security breach.
Choose a web hosting plan that is scalable.
Create Your Web Content
A successful website provides in-depth information. Take time to work on your 'About Us,' 'Contact Us' or 'Help and Contact,' 'FAQ,' and 'Products and Services' page of your website. Online visitors like to learn more about what your site does and what it stands for.
Here are some helpful tips when creating web content:

Provide a clear vision and mission statement if you have a firm or offering goods and services.
Provide helpful, informative, and engaging content through blogs, articles, news, press releases, and infographics.
Always upload clear images and HD videos to entice visitors and promotes customer engagement.
Upload blogs or article regularly to keep your customers updated.

Conclusion
Creating a website without so much hassle is possible. By choosing the right type of site, CMS platform, web host provider, and informative and engaging content, website operations can proceed smoothly. The next steps involve digital marketing, such as search engine optimization or SEO, social media marketing, and content marketing.
Disclosure: We might earn commission from qualifying purchases. The commission help keep the rest of my content free, so thank you!