The smart home concept isn't something new. For a long time, we have wanted our houses to be able to interact with us and learn our routines and habits. Countless times we have found ourselves dreaming about living in a house like Ironman's and have a robotic butler, like Jarvis. The smart home industry is growing and it's doing so at really fast pace. With startups launching every now and then, the big guns of tech have finally started taking interest. We are at a very interesting point in time where we would soon be living in houses that do most of our work for us.
Although the idea of having a Jarvis like AI butler may be too far fetched for now, but it isn't entirely impossible and may even be achieved in the near future. What we can do until then is to "upgrade" our homes to the get the best of what's available to us.
Here are some of the things you could do to make your home smarter:
Getting a hub
Being surrounded by technology is awesome. Newer technology is entering our homes every day and helping us automate daily tasks. If the goal of automation is to simplify our lives, why does it feel so complicated? This is where smart hubs come in.
Smart hubs are devices that act as bridges between you and your smart devices. Basically, they are pieces of hardware that connect to your home network that can then be remotely controlled from anywhere in the world. What smart hubs hope to achieve is simplicity by providing you one platform that controls all your smart devices.
With the currently limited but expanding smart home market, there exists a variety of smart hubs for you to choose from. Popular ones include the Wink Home Hub by Wink, the Piper NM by Icontrol Networks, the Insteon Hub by Insteon and the SmartThings Hub by Samsung.
Choosing a personal assistant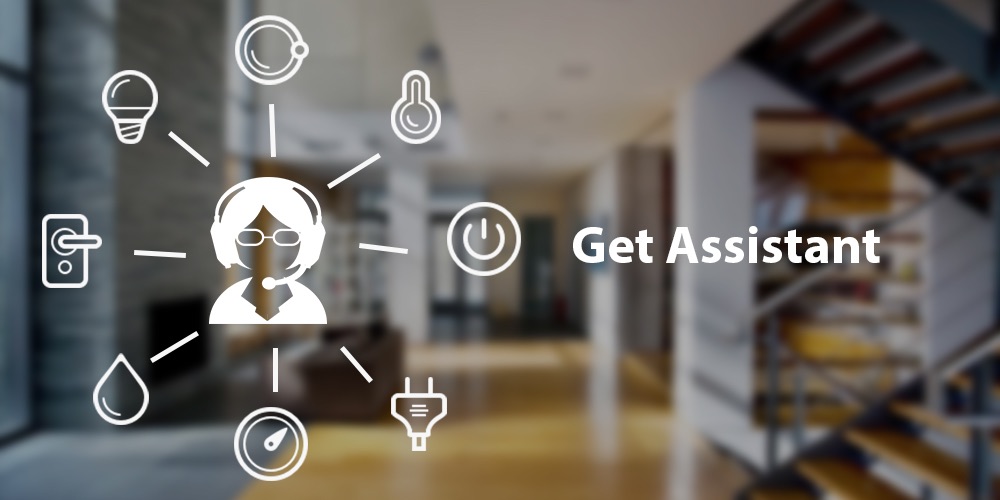 Admit it, the idea of having a personal assistant is cool albeit digital. I've had my fair share of "fun" with them. And believe me, they've helped me out of many tricky situations. Although, when it comes to personal assistants pertaining to the smart home realm, there isn't much to choose from. Alexa has been the primary choice for most users. But what makes Alexa so special?
It seems to me that Amazon has made it their mission to be at the heart of every smart home. In contrast with other personal digital assistants, Alexa easily integrates with most of the smart home devices such as Nest, Wemo, Philips Hue etc. and even works with Ifttt to automate these devices.
Alexa may have won everyone's hearts, but some serious competition is brewing up with Google acting as the spearhead. Google's reply to the Amazon Echo came in the form of Google Home, a speaker equipped with the newly updated Google Assistant. Apple also followed suit by updating the Apple HomeKit on its new iOS 10 update. There is also the possibility of a new personal assistant dubbed as the Cubic ai, which may be just around the corner but isn't available as of yet.
Get smart plugs, maybe?
If you're always short on cash like me, then the prices (of most if not some) of these smart devices might have come as a bit of a shock to you. This is where inexpensive smart plugs come in.
Though the idea of a plug being smart might seem peculiar to you, these small sturdy devices convert your otherwise non-smart device into (yes you're right) a smart one. This arduous feat is achieved by simply making smart plugs connect to the internet, from where they can be controlled through an app provided by the vendor.
Some of the most popular smart plugs include the D-Link Wireless Smart Plug, the Panasonic Home Monitor  Plug, the TP-Link Smart Plug and the WeMo Switch.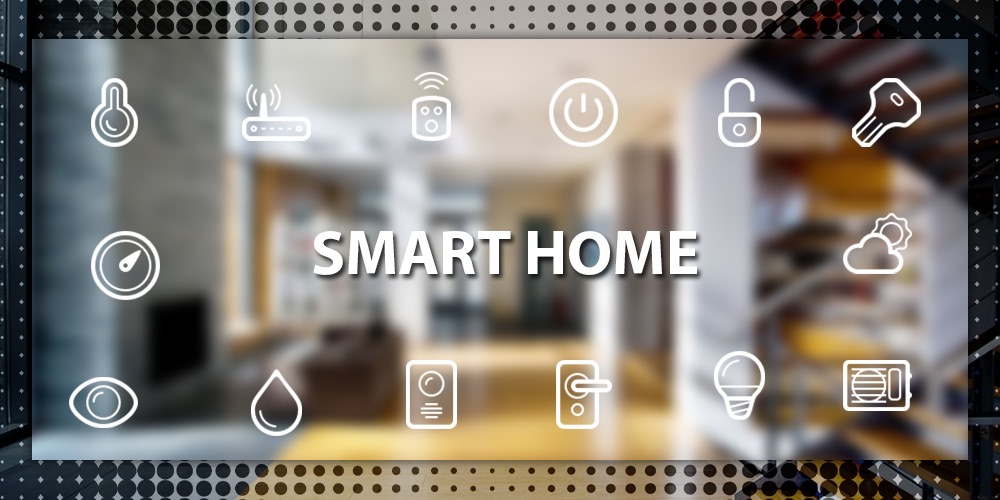 Turning on the better lights
So, what's the first thing that comes to your mind when you read the words: smart lights? Is it a light that flickers to life on its own, when you enter a room? Or is it a light that has daylight savings capabilities? Yes, smart lights can do this, as well as be dimmed and brightened, controlled wirelessly and change color according to your mood.
In the world of smart home products, one name has become synonymous with smart lights, and that is the Philips Hue. Other popular smart lights are the the Lifx color, the Cree Connected LED Bulb and the Belkin Wemo LED.
Upgrading your thermostat
Smart thermostats are quite popular. They offer so much more than their traditional counterparts that it's safe to say that they should be part of every household. Apart from saving you an awful lot of money, smart thermostats offer greater control over your house's internal climate. Some smart thermostats are equipped with sensors that enable them to tell when you come and go so that you don't burn your house down by leaving the heater on. They also deploy fuzzy logic, so that your air conditioner doesn't go awry. They can also learn your routine patterns and adjust your home's temperature accordingly, providing you with a warm bed when you come back home from work. Popular smart thermostats include the Nest, the Ecobee 3, the Honeywell WiFi thermostat and the Sensi smart thermostat.
Staying safe, the smart way
One of the main reasons of considering the smart home approach is the depth of security it adds to your home. Features such as motion detection, automated smoke and water sensors may boost your home security exponentially. Other features such as humidity sensors and temperature sensors might be what your conventional security systems just couldn't offer. Smart security systems offer you control of all your security devices in one place and can also be remotely changed through an app on your smartphone or computer.
What absolutely kills your standard security system is the push notification and the live video feed services, which enable you to access and be informed about your home at all times and from anywhere in the world. The Vivint Smart Home, the iSmartAlarm and the LiveWatch Plug and Protect are some of the best when it comes to smart home security systems.
Investing in a smart home security system might not be the best idea if you live in a small apartment. Smart cameras such as the Nest cam, the Withings Home or the Netgear Arlo may turn out to be a better choice. These cameras have motion detection and can also be live streamed. They also have an array of different sensors which are ideal for a small space.
Take total control
I remember the time when I used to have five remotes in my house, one for the TV one for the VCR and the other three? I don't even know for what. Over the years technology has developed so much that most of our devices can be controlled from our smartphones. No more wires, no more cables and switches to worry about. Feeling chilly? Turn the temperature up a notch by asking Siri or Alexa to do it? You could even automate your devices for some events, for example, a knock on the door triggers a sensor which in turn sends you a notification about it. Even if you don't have Siri or Alexa, you can still use third party apps to control your smart devices or just use the apps provided by the vendor for that product.
Extra: The DIY approach to a smart home
Most people are afraid of using an Arduino or a Raspberry Pi. The fact that so many of the smart devices available today started off as an Arduino or a Raspberry Pi startup is unbelievable. So much can be done using these small yet powerful devices.
For example, you can build your own GardenBot, an open source garden monitoring system. If you're not afraid of a challenge, then you'd want to visit the Instructable's website. There are a lot of DIY's pertaining to Arduino and Raspberry Pi which will help you make simple yet effective smart devices using multiple sensors. They might not have the looks of a branded device but will still be good enough to work and that too on a small budget.
You can even use littleBits. littleBits is an award winning easy to use electronic building blocks platform. You can choose from a variety of blocks and use them to make your own inventions.
Disclosure: We might earn commission from qualifying purchases. The commission help keep the rest of my content free, so thank you!