I have used MacBook Pro as my primary laptop for about 10 years. It is undoubtedly the best laptop and it is the reason why I recommend all my friends and family to ditch their Windows laptop. The MacBook Pro is a powerhouse in a portable size; I take it with me when travelling and plug it to an external 4K monitor when working from home. I often upgrade it every 3 years, however, the upgrade came sooner this time because I want to try out Apple silicon SoC. The new architecture promises the highest possible performance with the lowest power consumption. All of my apps are optimized for Apple silicon, so there is no reason to stay with Intel.
I got the MacBook Pro 14-inch as I just need a portable laptop; I don't need a large display because I plug it to my monitor most of the time. I considered between the M1 Pro and the M1 Max chip, and finally I opted for the M1 Pro since it is more affordable and I probably don't need the extra power provided by the M1 Max.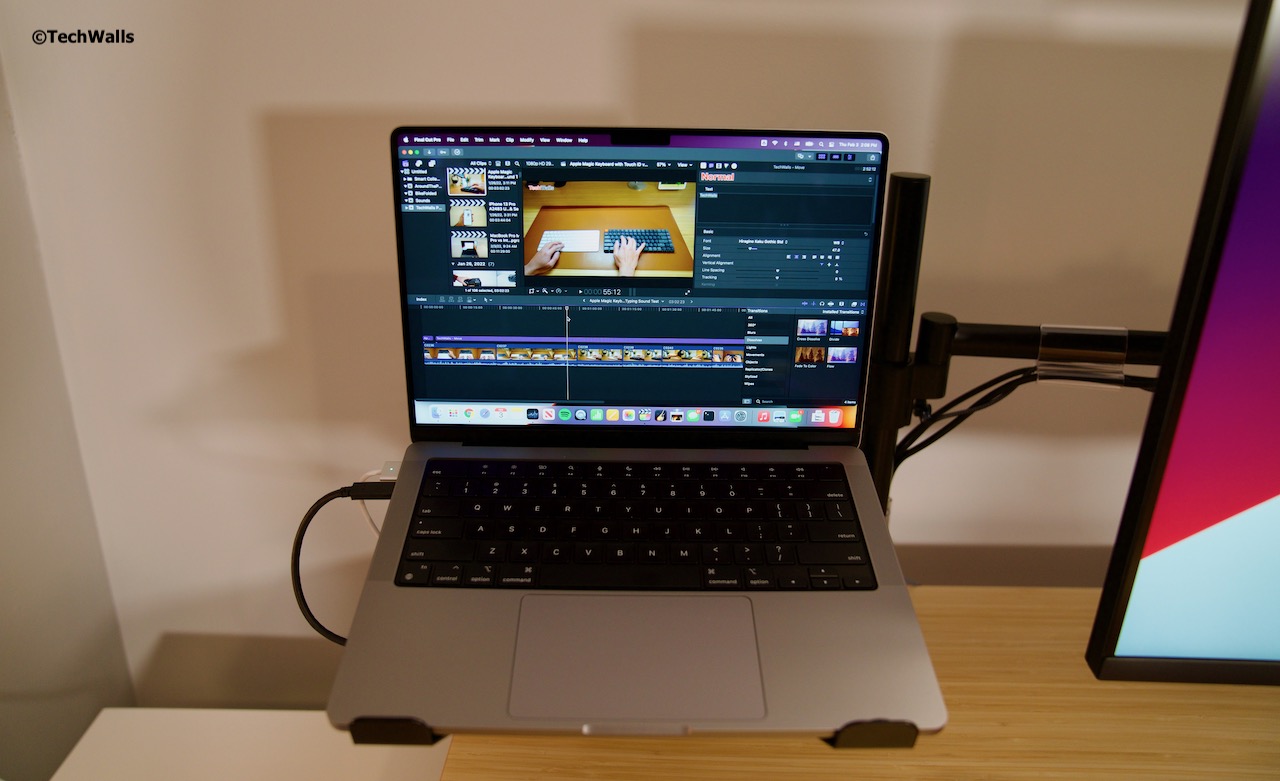 In terms of design, the new MacBook Pro looks so different to the one I bought in 2019. It is thicker, heavier, removes the Touch Bar while adds back the MagSafe charging port, a SD card slot, and an HDMI port. The quality of the display, microphone and webcam is also improved significantly. The changes are not really important for me because I often use the laptop with lid closed, connecting to an external monitor, external microphone and wireless keyboard. I only focus on the difference in performance between the M1 Pro and Intel Core i9. Specifically, my previous laptop features 2.3 GHz Intel Core i9 8-Core, 16GB of 2,400 MHz DDR4 RAM, and AMD Radeon Pro 560X GPU; The new MacBook Pro comes with M1 Pro chip with 10-core CPU and 16-core GPU.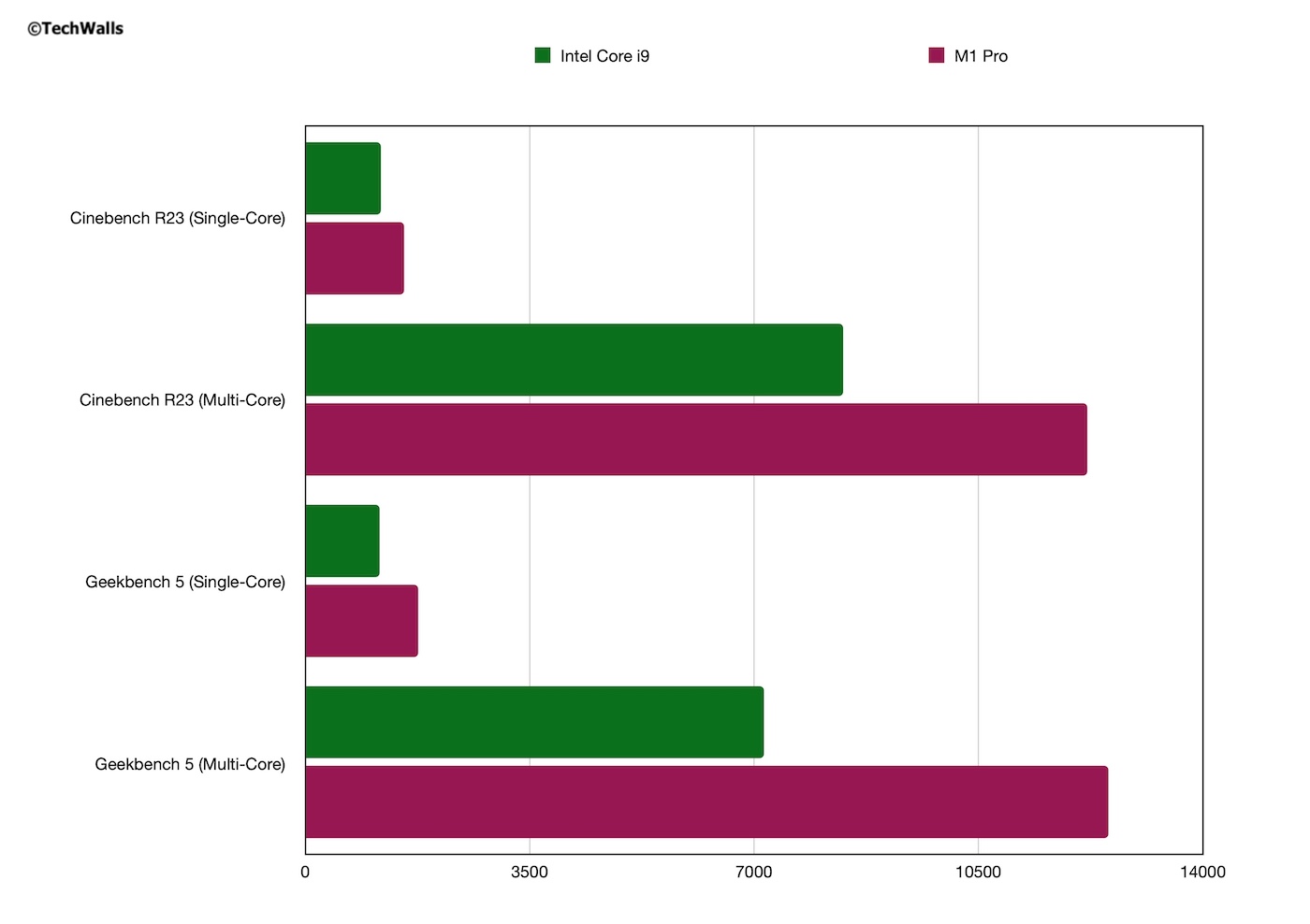 There were multiple benchmarks comparing the two processors. All tests indicate an absolute win for the M1 Pro, therefore, I had no doubt regarding the performance. I was quite surprised that the new MacBook Pro has the same price of $2,500 as my older one. I work as a content creator and spend most of the time working on web browsers, spreadsheets, editing photos and videos. Editing videos in Final Cut Pro is probably the most power-demanding task in my daily work.
I was not really satisfied with the Intel MacBook Pro because it is not fast enough when handling 4K videos. The Final Cut Pro app became sluggish, unresponsive and even freezed when I was working on some videos. To process 4K videos smoother, I had to lower the video quality of preview window by setting it to Better Performance instead of Better Quality. Even then, the app was still unresponsive when dealing with large files. Recently, I even had to force quit the app regularly. Another issue is that the fan cranks up loudly during the process and the machine gets hot easily. This is not really comfortable when working on the laptop and I couldn't wait for an upgrade so that I could upload more 4K videos.
Once I got the M1 Pro MacBook, I jumped into Final Cut Pro to export a 4K video. Surprisingly, the exporting time of the M1 Pro is slower than the Intel Core i9. Specifically, it took 3:37″ and 3:46″ respectively. I was quite disappointed and thought that the difference in performance might be insignificant; That would be a big mistake to spend over $2,500 to get a new laptop with the same performance. I continued using it for a week before deciding if I should return it. Fortunately, that never happened.
The M1 Pro might have slower exporting time but it excels in everything else. It runs fast and smoothly; All interactions are implemented instantly and there is no sign of delay. I no longer have to wait a few seconds when connecting it to my monitor; In Final Cut Pro, I can move the cursor freely without worrying that I am abusing the machine. I feel like the MacBook handles the 4K videos effortlessly and of course, the annoying fan noise disappears. The machine is dead silent and just gets slightly warm when I work in Final Cut Pro.
Overall, I had no regret purchasing the M1 Pro MacBook Pro. When Apple makes its own chip, obviously, they can optimize the system better. It is just the perfect portable workstation for any content creator. If you are still using a MacBook with Intel chip, I highly recommend you to make the upgrade soon.
Disclosure: We might earn commission from qualifying purchases. The commission help keep the rest of my content free, so thank you!