As I told you guys in previous article, I am using Nexus 5 right now and to be honest it is the best device I have ever used. Initial impressions are great. I will tell you guys more about this in coming articles.
After booting up my device and installing bunch of apps I found that Nexus devices don't have File manager, unlike other OEM device do. I went on searching out for of the app in the Play Store and you read it below, what I felt like.
I feel that ES File explorer is life saver for devices running on stock Android or those running on Custom ROMs as most of the other OEM do provide with their own file manager.
Download
You can download this app for free from Play Store from here and its size vary with device. App has got more than 300 million downloads and reviews give it 4.7 stars so you guess how functional and cool this app is.
Below I am not going to give a review of this app; it's only been a day that I am using it. But from ratings and downloads you can feel that it will be great. I am just going to give my views or impressions for the app.
Features
I can't ask for more features in an app which is being offered by this app in a free version. It can help you to perform almost each and every task. You can cut, copy, paste, move, delete, search, refresh, and change view to large, medium or small icons. Then you can even change view to list or in the form of details.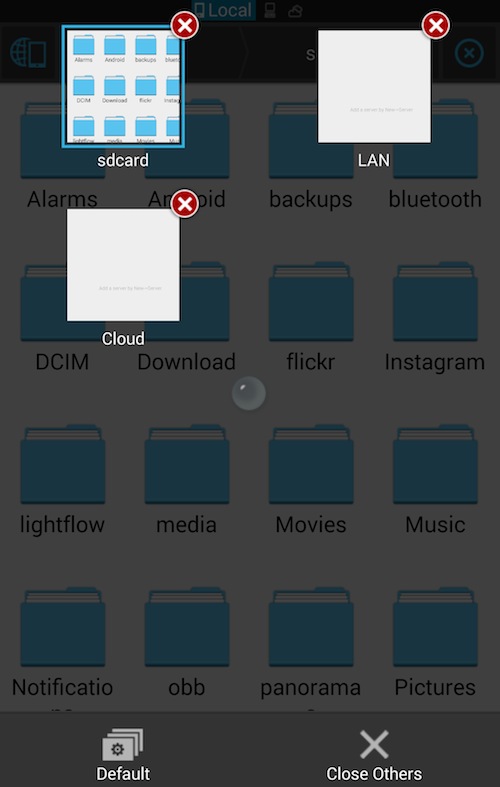 After these usual features which every file manager should have what you get is a option for Windows which allows you to switch between file explorer, LAN and Cloud. In LAN you can create a new server and transfer you stuff. In cloud you can set up a cloud server and sync you data easily.
Head over to top left hand corner and click that button where you will see whole new functions in a file manager which I think none of the other apps provide. You will set options for favourite, Local, Library, Network and Tools.
We are interested in Tools options; here you will see that you can manage your apps, manage your downloads it is similar to the software we use in our computers. Then we have System Manger, SD Card Analyst, remote manager, Net Manager, Clipboard, Recycle bin, root explorer, gesture, hidden files, thumbnails, cache cleaner and more sigh there are many more.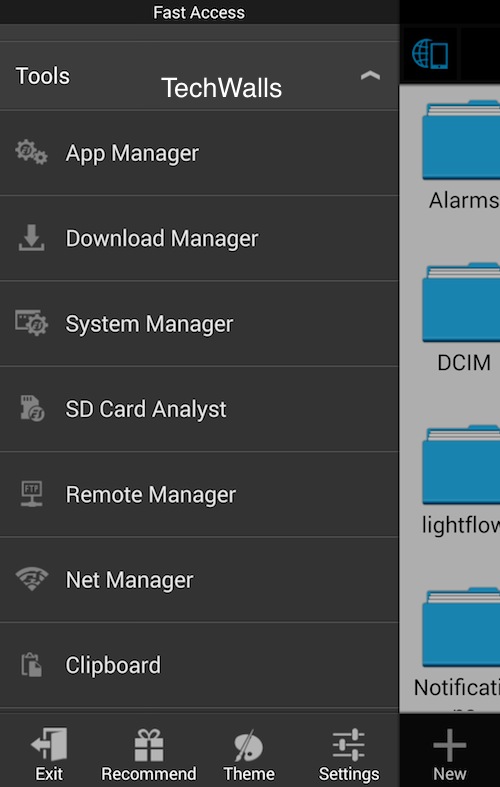 You even get built in RAR and ZIP file extractor so no need for any extra app. Finally this apps also acts as a task killer, you guys must know what a task killer is if you happen to own an Android device.
Design
Design of this app is little bit confusing and takes some time to understand so you will have to figure it yourself.
Extras
In settings, you will see that all those features which we discussed above have some or the other tweaks which can be controlled from here. I haven't tried them yet but will do in some time and will update you guys.
You can even change theme of the app just head over to themes section and choose the one which you like then you still get customisable options for the same.
What do you guys think of this application? If you are already using this and know any trick or feature which I missed out to write above do tell us in comments below.
Disclosure: As an Amazon Associate, I earn from qualifying purchases. The commission help keep the rest of my content free, so thank you!