If you belong to the cadre of those who believe that they speak through design and look of there gadgets rather than words, then definitely you must take a look at it. The Libratone live airplay speaker is definite to give the air a better styling. The speaker has been made with best possible design and technical specifications and but looks like it is brought out for the up-market consumer, because of huge price tag it comes with. But somewhere, the price goes in rhythm with class performance of the device.
Features and specifications
The Libratone live Airplay speaker has digital signal processing along with digital amplification built inside, for the wireless active speaker technology. The patent pending 'Full-room' technology of Libratone is also featured by the speaker making the audio performance exceptionally brilliant.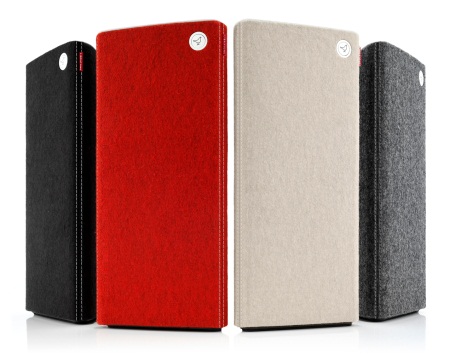 Technical features
The speaker is not just about beauty and looks but roots on the base of its quality performance. The Libratone live airplay speaker is Compatible with both Mac and PC. AirPlay speaker works best for iphone4, iphone3GS and ipad2. It also supports iPod touch with iOS 4.2 and iTunes 10.1 or later; 4th, 3rd and 2nd generation touch. The AirPlay requires a 3.5 mm audio jack for wireless air play. The amplifier in the speaker is of 150 watts. The power consumption is classified like this- 1*50W bass, 2*25W mid range and 2*25 W for higher audio frequencies. The drive units for Airplay are- 1*5 for bass, 2*1 for ribbon based for higher audio based frequencies and 2*3 in midrange based higher audio frequencies. The frequency range of Libratone live airplay speaker is 45-20.000 Hz providing an output 100 dB SPL/1m, one of the best things about it.
Physical features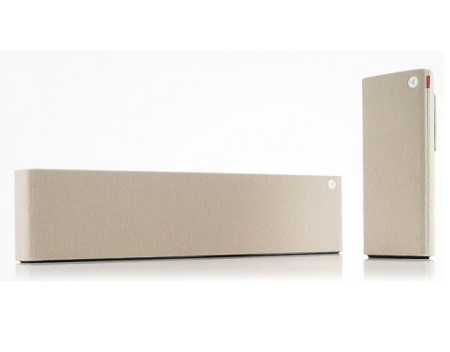 The physical features enhancing the brilliant technical specifications are 18.5 in of height, 6 inches depth and 7.7 in of width. The dimensions are decided by best industrial practices allowing it to be placed almost anywhere. The weight of the speaker is just 14 pounds so that you can carry it if you wish to. And if we take a good look at the beauty, deeper analysis reveals that frame is being made up of all wood; pure wood. Covered in Italian Cashmere wool, speaker features piano finish and a satin chrome handle, undoubtedly the design and looks are something it can always flaunt off. The cashmere wool is available in four textures and hence the speakers will see four designs or rather colors.
Electrical features
The electrical specifications include the 110-220V mains requirement and the speaker consumes only 13.33 W while operational and the standby consumption is just 1W; very economical for a speaker of these features. But the drawback is that you need to always put the main (110-220V supply) for the play, they are not rechargeable.
Price and availability
The price tag is of 700$ renders it available for mostly up market buyers or for those passionate people who love to see their gadgets in style. But still, if you demand beauty with such power you need to drain wallet, because it is worth the price. You can order it on Amazon right now.
Disclosure: We might earn commission from qualifying purchases. The commission help keep the rest of my content free, so thank you!