The LG Viper 4G LTE ($99 with contract) is a future generation, smartphone and the first phone supporting Sprint's upcoming LTE network, would be launched latest in 2012. For the beginners, it's their first smartphone, supported with upcoming 4G LTE network. It is featured with one of the brightest 4″ 700 NIT display amongst the phones available in the market. This device would intent to target specific customer area like families, as it is the most affordable package bundled with a powerful 1.2 GHz Dual-Core Processor, 5 megapixel rear-facing Autofocus camera with 1080p video recording, having LTE support and also packed in NFC with Google Wallet Support and huge storage capacity worth of 50GB.
Hardware
The Viper is a super-slim phone, with diameter at 4.59by2.44by0.46inches and weighing at 5 ounces. Made by most of plastic, with a slate-gray back it feels solid and fits easily in hand. The Viper has 800-by-480 LCD display, which is quite bright, 4-inch form factor, dense 233 pixels per inch, makes it smart looking phone. It is configured with Qualcomm 1.2 GHz dual-core processor, 1GB of RAM, and 8GB of internal storage. Featuring with a 5 megapixel camera with flash, capable of 720p video, the Viper does not have dedicated camera button. The standard Android touch buttons fitted below the screen, and there's a 3.5-mm headset jack and Power button up top.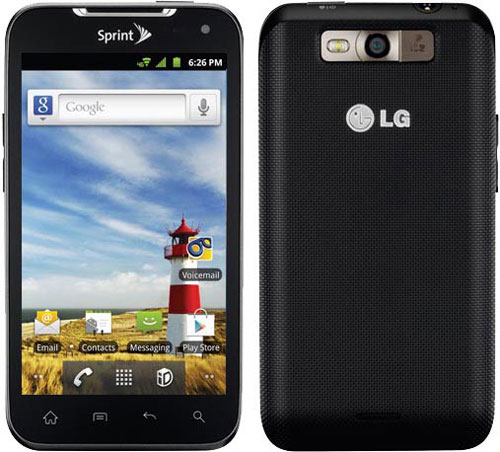 The Viper has won GreenTech Approval by fulfilling six of our seven criteria and has a 'platinum' rating by both RoHS and ULE, meaning that it is free from a range of hazardous materials.  With reference to LG, The phone's casing is made of 50 percent recycled plastic and the package is made from 87 percent recycled material, and it comes with an "energy-efficient" charger that essentially turns itself off when not in use.
The voice quality of phone, is just okay as it's a bit harsh, and there are some gain problems with very high-volume inputs. Signal reception on the Viper is fine, the speakerphone is loud enough for indoor and outdoor use, and transmissions through the speakerphone sounded surprisingly good thanks in part to that aggressive noise cancellation. The Viper didn't have any problem with our Jawbone Era Bluetooth headset ($129, 4 stars) or our Altec Lansing BackBeat stereo Bluetooth headset ($99.99, 3.5 stars), either.
Software
The Viper is configured with dual-core; 1.2GHz processor runs the 400,000 apps for Android 2.3 "Gingerbread" beautifully.  It performed within the top rank of Android 2.3 phones on our benchmarks. At least Gingerbread is mostly unskinned here, except for Sprint's typical bloatware and its Sprint ID packs. 2.3.7 Will help you in getting full Google Talk video chat with the VGA front camera. The OS is familiar for Android users. Few changes regarding widgets, a few settings in the menu, and the launcher to have the carriers ID pack made by LG resulted in faster Viper.
Android 2.3 Gingerbread runs impressively, and extremely well OS and a Google Experience device give the user a divine experience. Other than a few carrier specific apps for ID, Nascar, and NBA Mobile this is completely free of bloatware and even has Google Wallet on board.
Benchmarks
Featured with smaller screen and lower resolution as well as with the powerful dual core chip the Viper performance is planetary. This is no S4 like the HTC One S, but it still performed excellent. Even after running Vellamo as it help in testing overall performance, page description and provider/carrier too, the Viper has scored most and beat the other faster competitive phones in the market.
Battery Life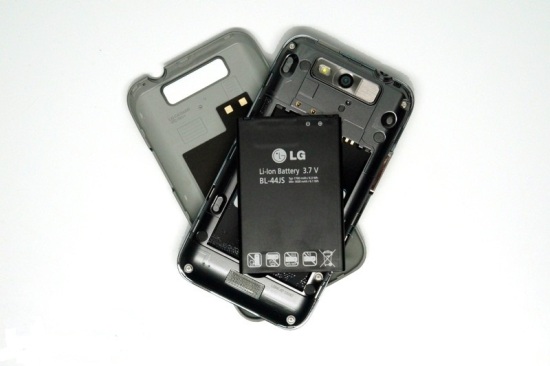 As we don't have 4G LTE available, yet unable to test how the battery will hold up to the faster speeds, and overall battery performance. Standby battery is excellent and overnight the Viper went from 100% to about 78% in 8 hours. Once the Now Network lights up 4G LTE, we will be able to test these battery results again.
Speed Test
The Viper connects to Sprint's 3G EVDO Rev A network, along with Wi-Fi 802.11 b/g/n and Sprint's upcoming, but still nascent LTE network. The Sprint 3G network doesn't offer great speed. In last year's Fastest Mobile Networks tests, Sprint's network to be the slowest of the nationwide networks, with download speed averages around 500Kbps.
Activation of 4G LTE would make the phone true prospective offering unlimited data storage by the carrier, helping you to reach fast speeds.
Camera
The Viper has an excellent 5-megapixel camera, with excellent speed, sharpness, and dynamic range.  Also, outdoor shots managed to capture both a dim foreground and a bright blue sky in my tests. The video mode captures 1080p HD videos at 30 frames per second, both indoors and out, although the autofocus took too long (more than a second) to adjust to a change in target. Also a VGA front-facing camera is installed, which is about as good as these things usually are.
Wrap Up
The Viper is a good mid-range device, giving consistent performance, perfect fit for a first time smartphone buyer or someone on a budget, but cannot be graded as the best, fastest, or prettiest.
Disclosure: We might earn commission from qualifying purchases. The commission help keep the rest of my content free, so thank you!