One can find numerous home screen launchers in the Android Market. Aside from the popular few such as the Go Launcher EX, Nemus Launcher and the ADW, many other launchers are of great use. Let's throw light upon some lesser known launchers.
1. Regina 3D Launcher
The Regina is a good replacement option for your default home screen. You'll see newer widgets on it that go well with the launcher. Other wallpapers and themes of your choice can be downloaded. A novel feature of the Regina is the Secret Workspace. It is completely different area where you can put various icons on the pages. You can hide certain applications in this workspace from the Settings. It will hide those apps when the Secret Workspace option is not enabled.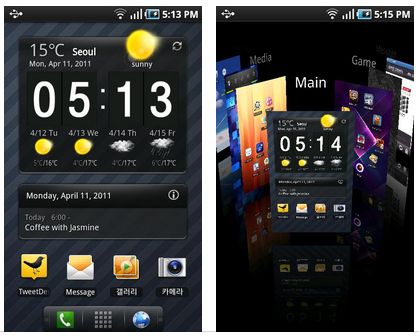 2. Zeam Launcher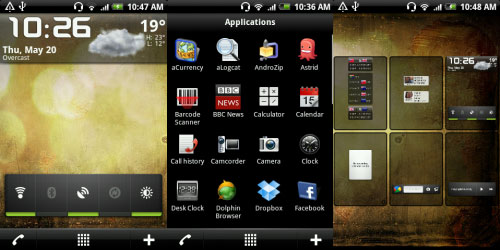 It is avery simplistic launcher. Once you install it, you will just see the background that you already had. No apps. No widgets. Just a task bar. One can change to 3 different home screens according to your choice. It has a few interesting things such as the Action Bindings which includes gestures such as swiping and double tapping on the touch screen.
3. Launcher 7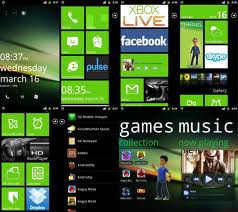 This one gives a Windows 7 Phone look to your Android phone with same tiles and app drawer look. It is very user friendly and we can make changes to the tile color, background and a few parameters of the app drawer. It also allows to add widgets as tiles.
4. [SSKIN] Butterfly+ launcher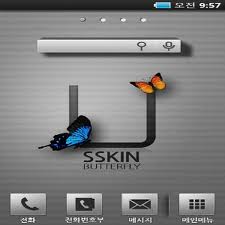 A marvelous feature of the Butterfly+ launcher is that it allows you to carry over the previous launcher's settings. It might not transfer everything, but it saves you a lot of time and you don't have to add all the apps and widgets which you have added to the previous launcher. It also includes its own collection of widgets, but there aren't many things you can change apart from the wallpaper and removing the home screens.
5. MXHome Launcher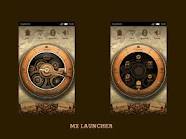 The MXHome is also a minimalistic launcher. You can have screens from over 1 to 7. The things you'll see on the screen are: a clock (with its gears showing!), buttons that will take you to contacts, to the internet or your e-mail and also a battery gauge. There are options on the screen to turn the WiFi and Bluetooth On or Off. For the app-o-holic, its app drawer should be a delight. It allows you to sort the apps according to data, name or by category.
6. ICS Launcher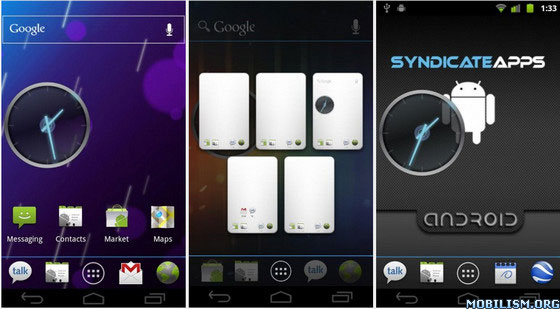 The ICS launcher is an exact replica of the Android 4.0 Ice Cream Sandwich launcher. It will give you the same feel even on an older OS. Widgets and fonts are diverse. It allows you to swipe up and open the app drawer. It allows you to add banners too.
Conclusion
To sum up, it might be said that your Android launcher should be attractive and yet it must be user friendly and must have enough functionalities.
Disclosure: We might earn commission from qualifying purchases. The commission help keep the rest of my content free, so thank you!