The Dyson Supersonic has been well-known as the best high-end hair dryer on the market in the last few years. However, most of us can't afford its crazy price tag of $429. Fortunately, there are some cheaper alternatives out there and the new Laifen Swift is one of them. Laifen is an emerging global personal care brand and they manage to list this hair dryer for just around $150.
Disclosure: We received the hair dryer in exchange for the review. We spent time testing it to make sure the review is honest and unbiased.
Inside the box, we have the hair dryer and a smooth nozzle. I'm quite impressed with its minimalist design and you just need to plug it to a power outlet to start using it. The nozzle is attached magnetically to the body, so you just need to snap it on. If you buy the Swift Special, it comes with 3 nozzles including the smooth, styling, and diffuser nozzles.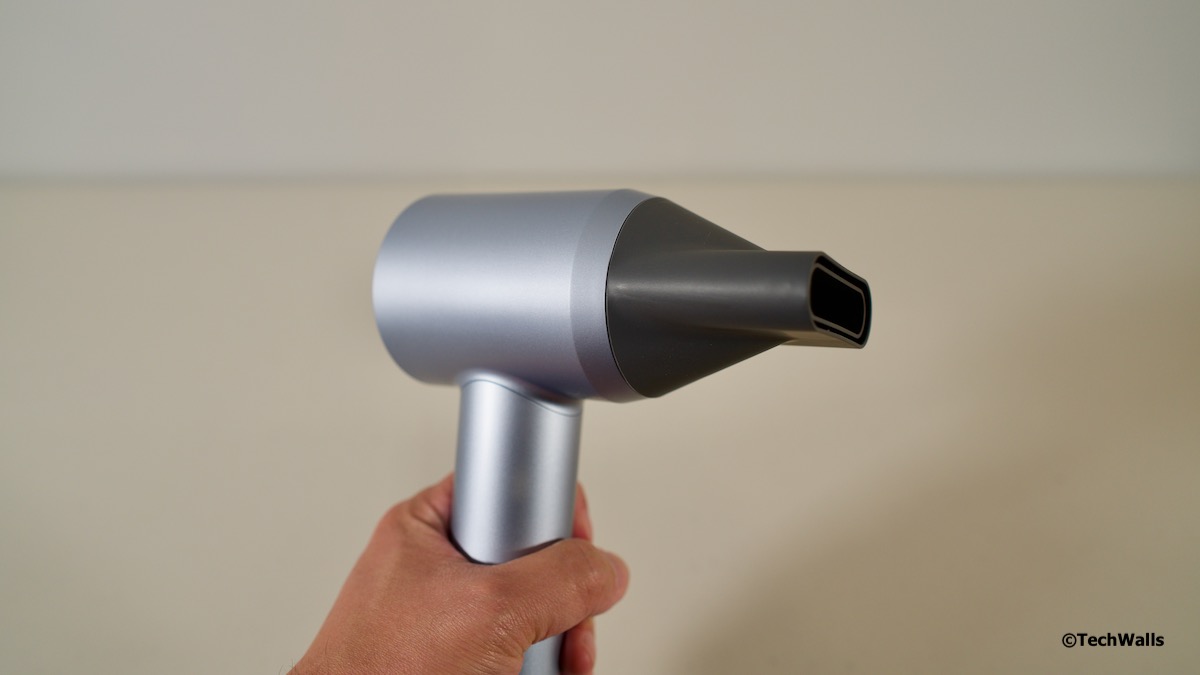 On the bottom of the dryer, you can find a filter with 0.22mm air inlets; This will help prevent hair from entering the motor. The outer filter is also attached magnetically so that you can take it out and clean the filter easily. It is recommended to clean this filter at least once a month.
There are just 2 controls on the back of the dryer, including a button to change temperature setting and a switch to adjust air speed. Specifically, there are 3 temperature settings: cool, warm, and hot with the LED ring showing blue, yellow, and red light respectively. Notably, it features a thermo sensor and a microprocessor to measure air temperature up to 1,000 times per second; This is to guarantee that the air does not exceed 176℉ and scalp temperature stays at about 122℉. This is helpful to avoid scalding as well as protect hair from extreme heat damage.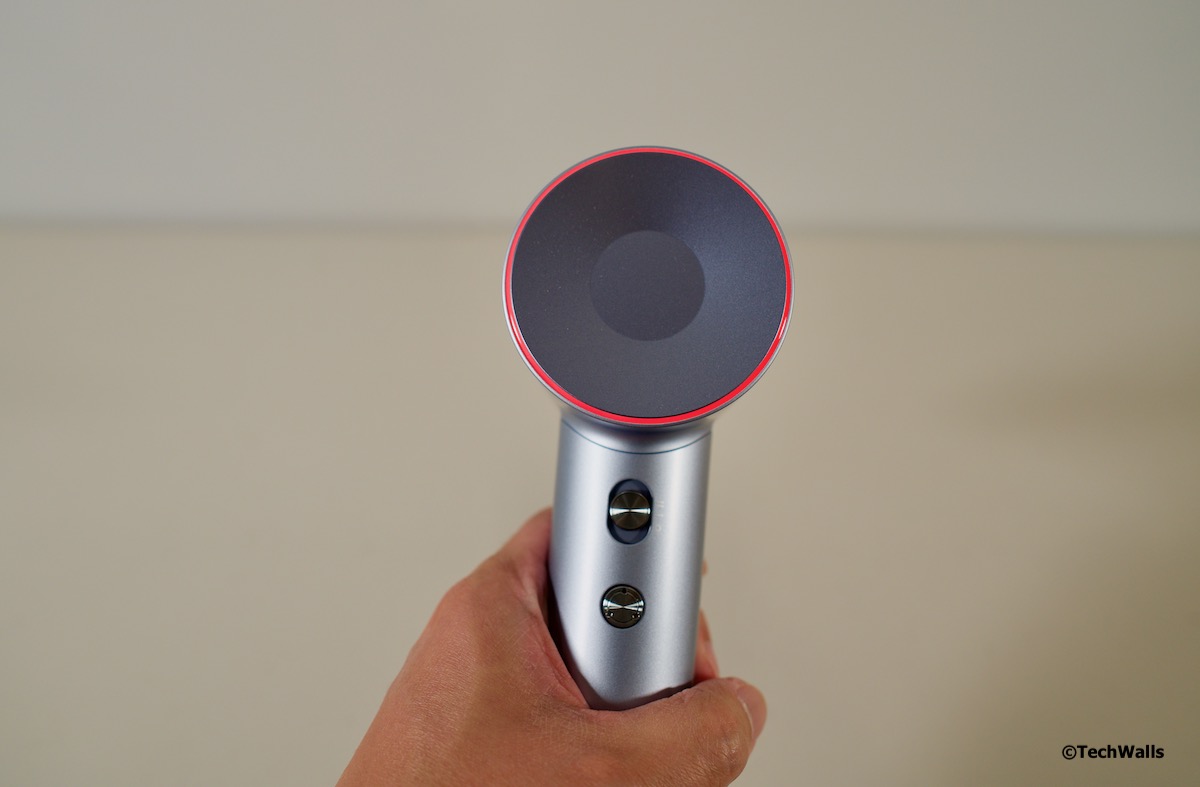 The Laifen Swift features a vortex-style jet design similar to the Dyson; A brushless motor is accommodated inside the handle and it can spin at 110,000 RPM for airspeeds of 22m/s. This is 6 times the air pressure of traditional dryers. The air coming out of the nozzle is very strong and it helps us dry out hair much faster. My wife can completely dry her hair in less than 5 minutes and the real value here is the reduced extreme heat damage over time.
Another nice benefit is its lightweight design. The air dryer weighs just 0.9 lbs without the cord; This is a very important feature because many hair stylists need to work all day long with their dryer. The lighter weight will help them avoid hand fatigue and injuries. Besides, the compact and lightweight design allows you to carry it with you when traveling; Notably, it has dual voltage (110V-220V), so you can use it in almost any country.
My only complaint is that the power cord is not really long, especially if you plan to use it in a hair salon. The cord is just over 6ft long as compared to 9ft on the Dyson Supersonic or 11ft on other professional hair dryers. Having said that, this is more than enough for personal use when you dry your hair in your bathroom. Laifen plans to release a professional version with 11ft cord in the near future.
I've used the Laifen Swift hair dryer for a few weeks and I'm totally satisfied with its performance. It is way better than my older dryer while costing less than half the price of the Dyson Supersonic. We totally recommend this product, especially when it comes with a 2-year warranty.
Disclosure: We might earn commission from qualifying purchases. The commission help keep the rest of my content free, so thank you!