The mechanical keyboard market has recently been flooded with various innovative designs, each trying to outdo the other. KiiBOOM Moonshadow 81 stands out, especially with its Mortise-Tenon Technology, a unique assembly method inspired from woodworking. With an attractive price point of $199, is this keyboard worth the investment? Let's dive in.
Disclosure: We received the keyboard in exchange for the review. We spent time testing it to make sure the review is honest and unbiased.
What's in the Box?
The Moonshadow 81 kit is pretty comprehensive. From the microfiber cloth to the switch and keycap pullers, it's evident that thought has been put into providing users with everything they need to get started. This is a barebone kit, so you can pair it with your own switches or buy KiiBOOM switches separately.
Design & Build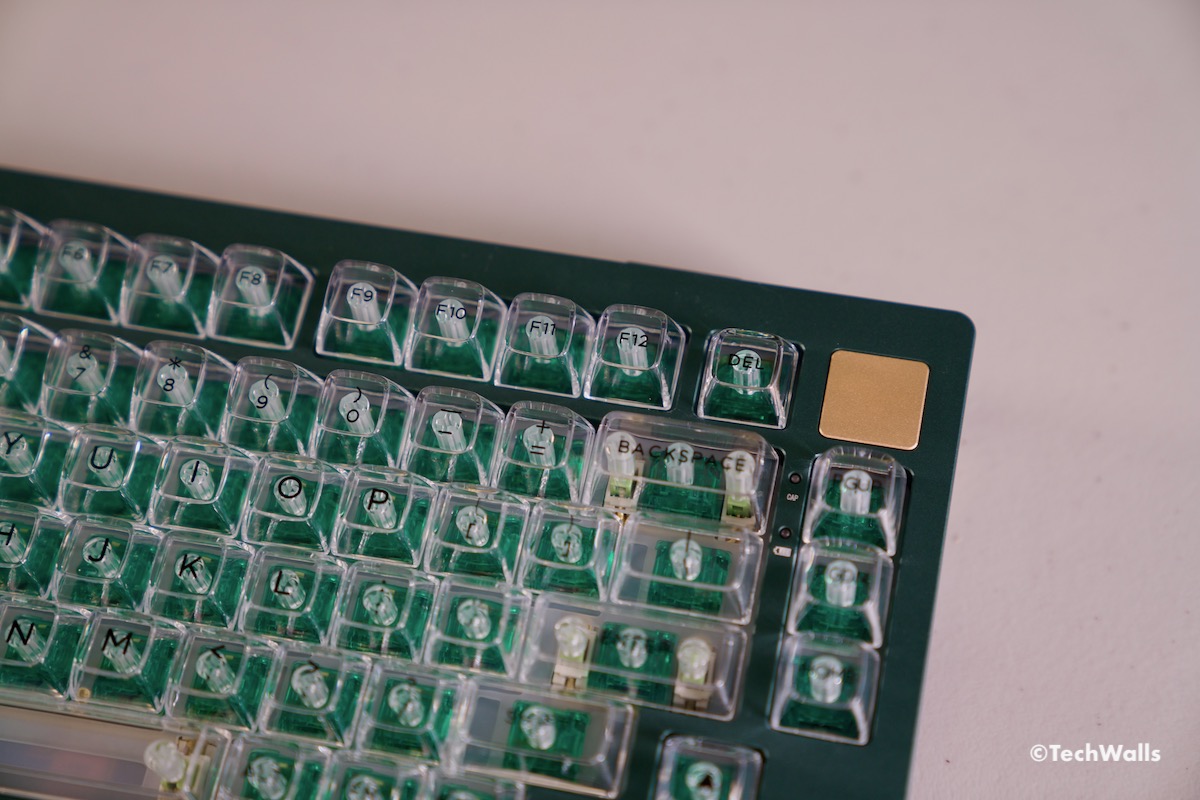 The Moonshadow 81, at a first glance, is an appealing board with its colorful options and sturdy aluminum construction. Its sleek aluminum case, coupled with a polycarbonate switch plate and an external brass weight, offers a sense of premium quality. The additional brass piece to accommodate an extra switch is a notable feature. However, the use of plastic tabs, despite their decent quality, is a missed opportunity – metal would have been a more durable choice. The color options are refreshing, with the green variant, accented with copper, standing out as especially striking.
As for the Mortise-Tenon assembly method – while it's an innovative approach, its application to mechanical keyboards seems unnecessary. However, this is totally my opinion; If you prefer a keyboard that can be disassembled and assembled without specialized screwdrivers, you might love it. Mechanical keyboard enthusiasts often find joy in the disassembly and modification process, and simplifying this seems counterintuitive.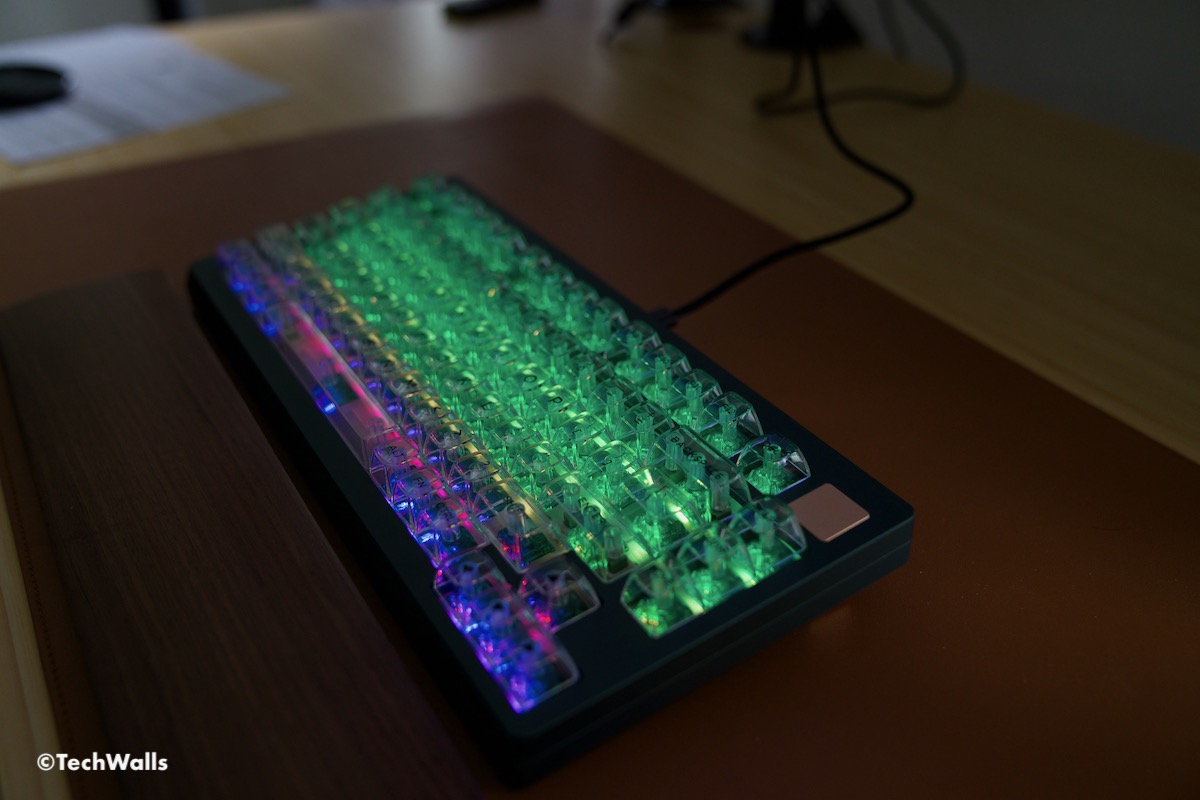 Performance & Feel
The typing experience on the Moonshadow 81 is decent, but it lacks the flex and feel that most gasket mount keyboards provide. This is attributed to KiiBOOM's deviation from the traditional gasket-mounting method. Overall, the board is satisfying when paired with the KiiBOOM Emerald switches. They boast a linear pressing mechanism, ensuring smooth keystrokes with a force of 48g and a travel distance of 3.2mm. This unique combination guarantees a balance that's perfect for gamers, typists, and every keyboard enthusiast in between. While tactile switches are known for their pronounced "bump" and clicky sound, the Emerald offers a quieter typing experience ideal for spaces where discretion is essential. Yet, even in its silence, the Emerald does not compromise on the richness of its feedback. Crafted transparently, it not only showcases the intricate mechanics within but also dazzles under RGB lighting, reflecting vibrant shades of greens and blues.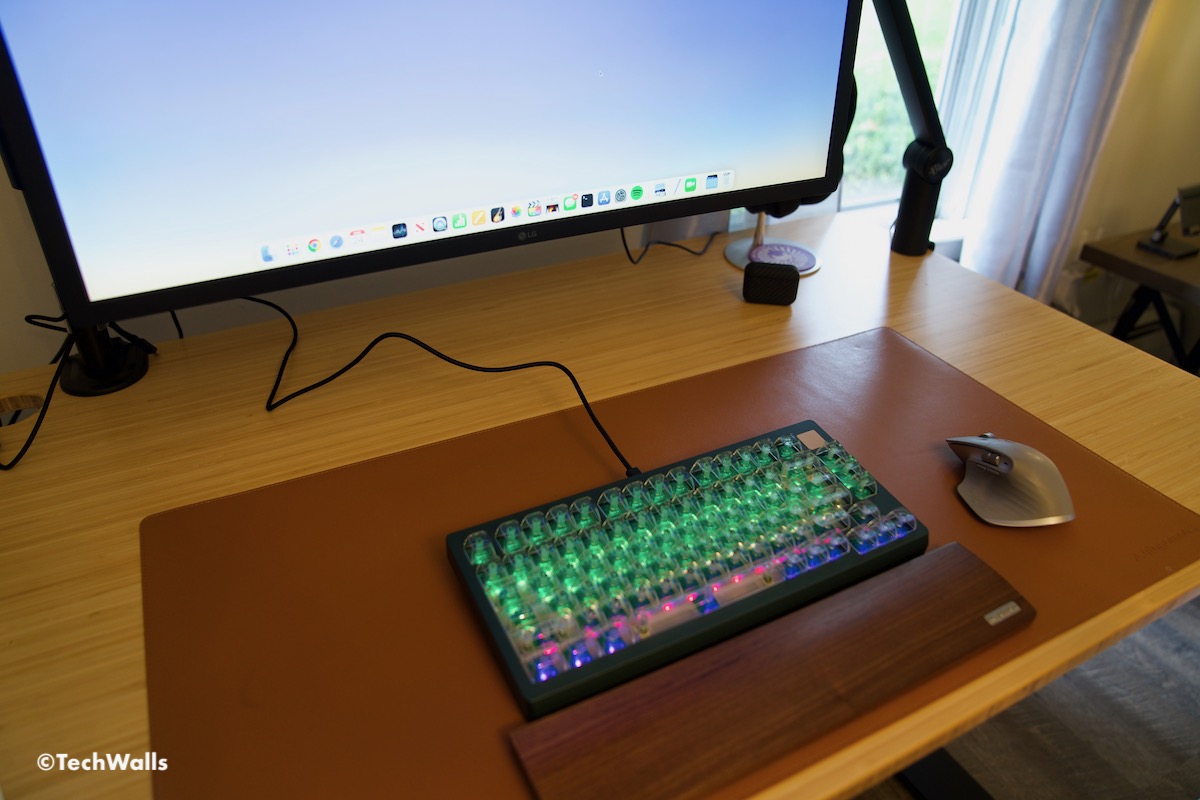 Final Thoughts
The KiiBOOM Moonshadow 81 brings a fresh perspective to the mechanical keyboard market, especially with its unique disassembly method and colorful design options. However, there are areas where it falls short, especially in terms of the typing experience. For $199, there are certainly more tried-and-true options available. But for those who prioritize aesthetics and are intrigued by the Mortise-Tenon assembly, the Moonshadow 81 might just be worth a look.
Disclosure: We might earn commission from qualifying purchases. The commission help keep the rest of my content free, so thank you!