Since I moved to the US and started a new life here, I was quite surprised with the amount of paper mails sent to my mailbox. I didn't receive a single mail in my previous country but here I've got dozens of them in just 1 month. Notably, those mails contain a lot of confidential information that I don't want to disclose to anyone.
A paper shredder is a must-have device as I need to destroy many documents to prevent identity theft. FTC even recommends a list of documents you should shred immediately, including sales receipts, ATM receipts, credit card statements, utility bills, credit offers, and cancelled checks. The Kensington OfficeAssist M100S is my first shredder ever and I've tested it for over a month.
Unboxing & Testing
Features & Performance
The Kensington shredder includes a bin and the shredder placing on top of it. This is a simple device and it is pretty easy to get it started. You will just need to plug it to a power outlet, flip the power switch on the back, turn on the machine, and then start inserting papers into the slot on top.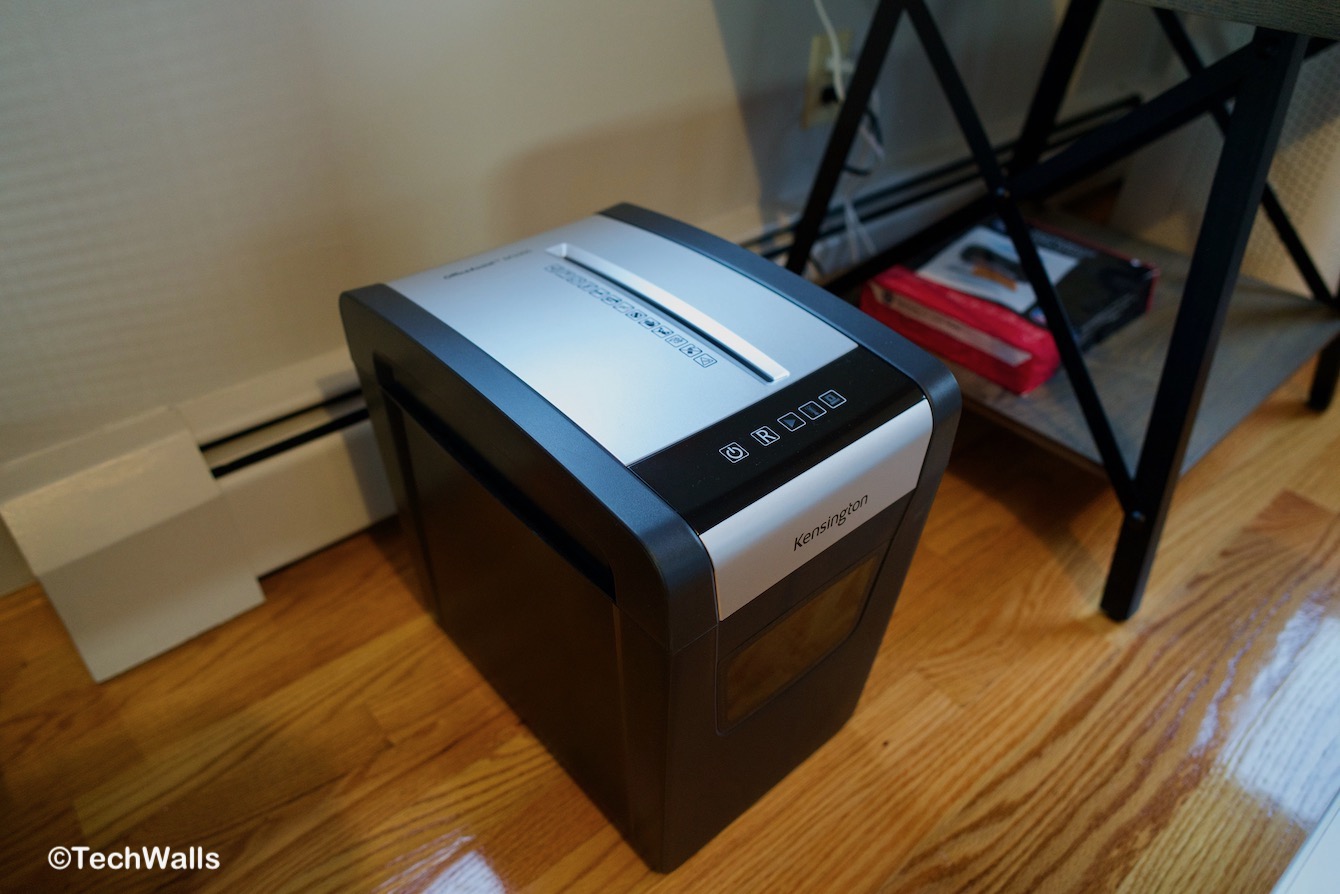 The shredder is quite compact and it meets the need of any office or home with limited space. This is a manual feed shredder, so you will need to insert paper by yourself. It can shred up to 10 papers at once and I don't even need to remove small staples and paper clips. It features P-4 cross cut capabilities which means it can produce smaller shreds only ≤ 160 mm² particles with width ≤ 6mm, so it is almost impossible to reconstruct.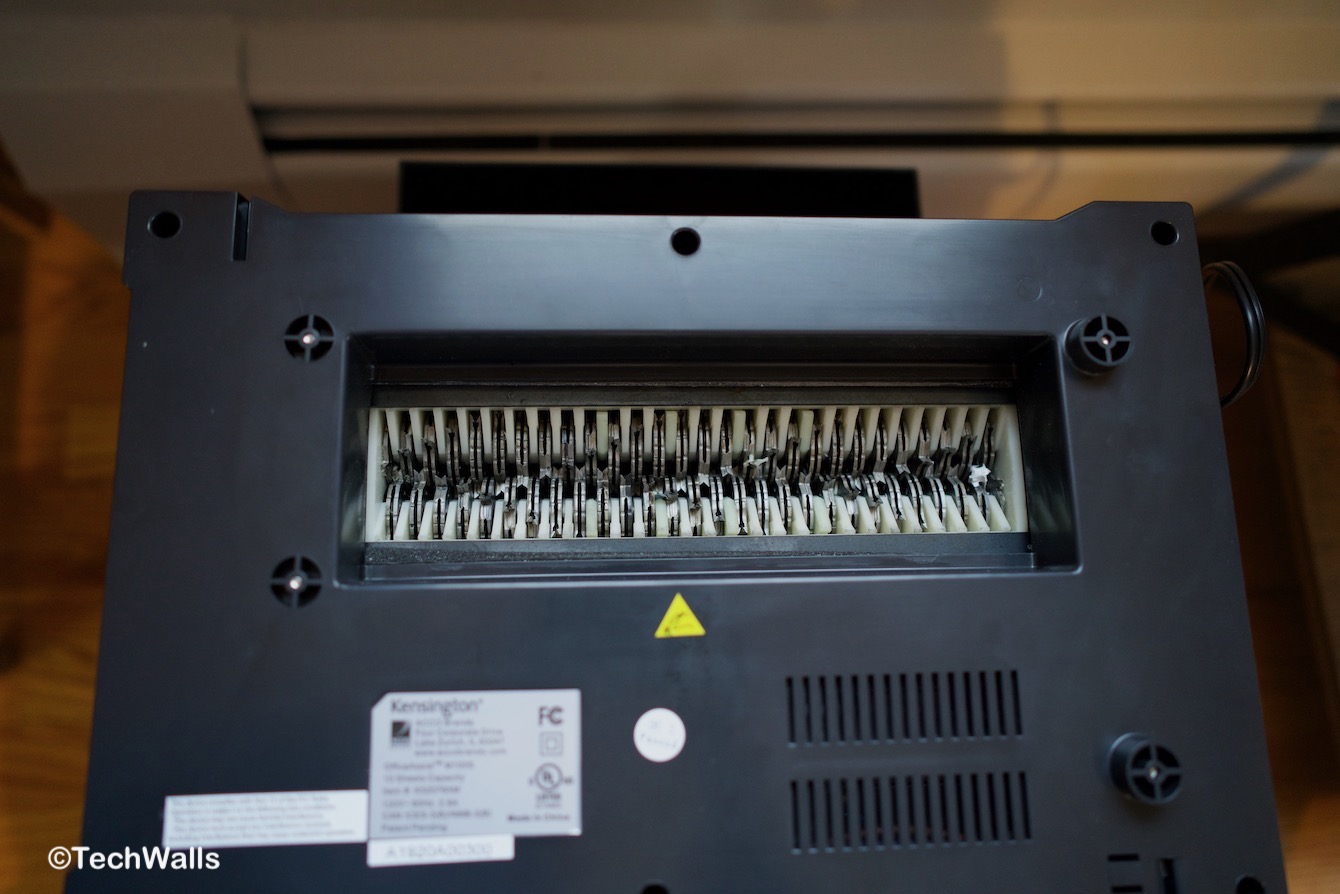 The bin is pretty spacious for small office use as it can hold up to 6 gallons or 225 sheets, you can look at the clear window to know when it needs to be emptied.
I also haven't got any paper jam in the last month of use, the anti-jam technology is really helpful as it can reverse the blades automatically when I insert too many papers at once.
Overall, I have no complaint about the product and it fits my needs perfectly. The only limitation is that I can't use it to destroy my old CDs and credit cards. I will keep using it for a while and update this post if any problem arises.
Disclosure: We might earn commission from qualifying purchases. The commission help keep the rest of my content free, so thank you!