KEF has long been regarded as a premier manufacturer of high-quality speakers, and the Kube 12b subwoofer is no exception. While their speakers are known for their rich and detailed sound, their subwoofers also stand out as exceptional products. The KEF Kube 12b is an exquisite subwoofer that promises impressive bass performance and powerful sound output. In this review, we will explore the design, features, and performance of the subwoofer and figure out why I picked it for the KEF LS50 monitors.
Out of the Box Experience
Unboxing the Kube 12b, it's evident that KEF takes its build quality seriously. The subwoofer feels solid and well-built. The chassis has a high-quality finish, which gives it an appealing, modern appearance that would complement any home entertainment setup. At 16 inches square and weighing over 45 lbs, the Kube 12b is a hefty piece of audio equipment. Still, it has a minimalist design that allows it to blend seamlessly into most living spaces.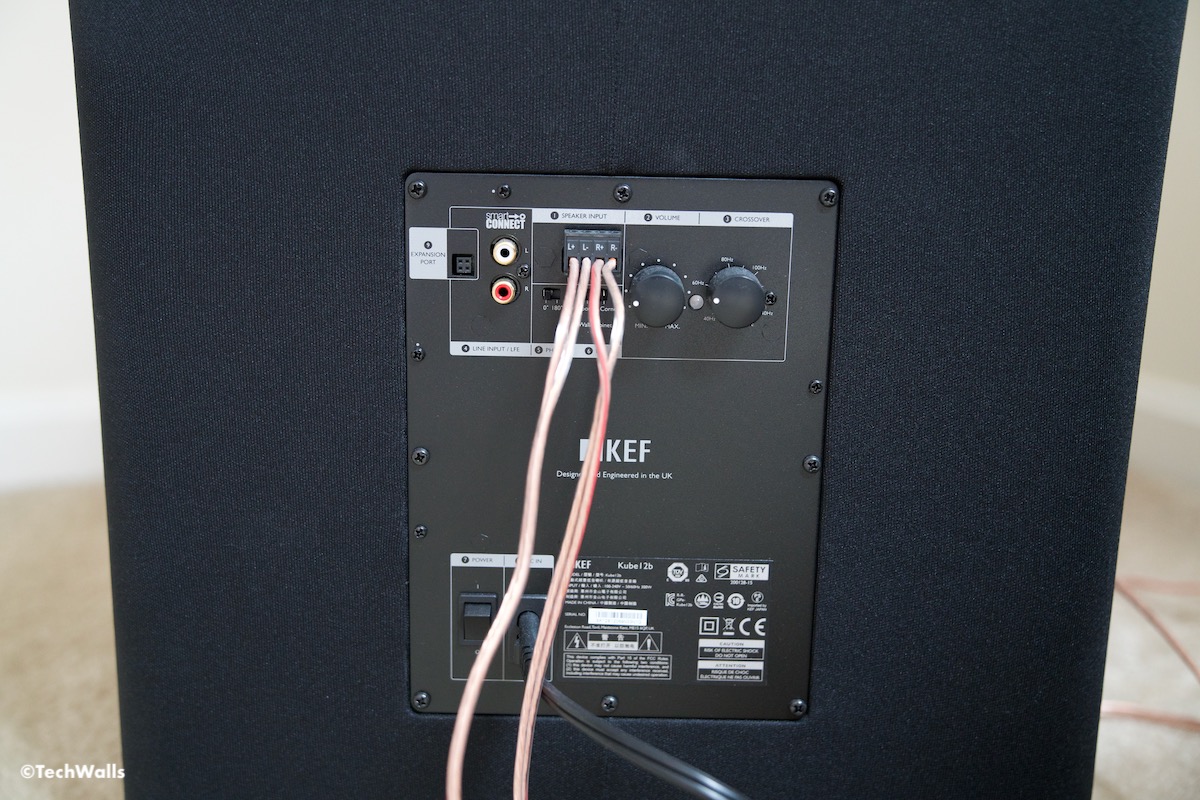 The subwoofer also comes with a power cord and a user manual, making setup straightforward. The back panel of the KEF is equipped with an array of connections and controls to cater to different user needs and preferences. The connections include a set of line-level RCA phono sockets for left and right channels, a dedicated LFE (Low-Frequency Effects) input, and speaker-level input terminals for a more direct connection to amplifiers. The controls comprise a volume control knob to adjust the output level of the subwoofer, a phase switch (0/180 degrees) to optimize the subwoofer's phase alignment with other speakers, and a variable low-pass filter control (40Hz – 140Hz) that allows users to select the crossover frequency for a seamless integration with their existing speaker setup. There's also an EQ (Equalization) switch that lets users optimize the subwoofer's performance based on the specific placement, such as in a corner, against a wall, or in an open space. With these comprehensive connections and controls, the Kube 12b provides users with flexibility and customization options for their audio setup.
Sound Quality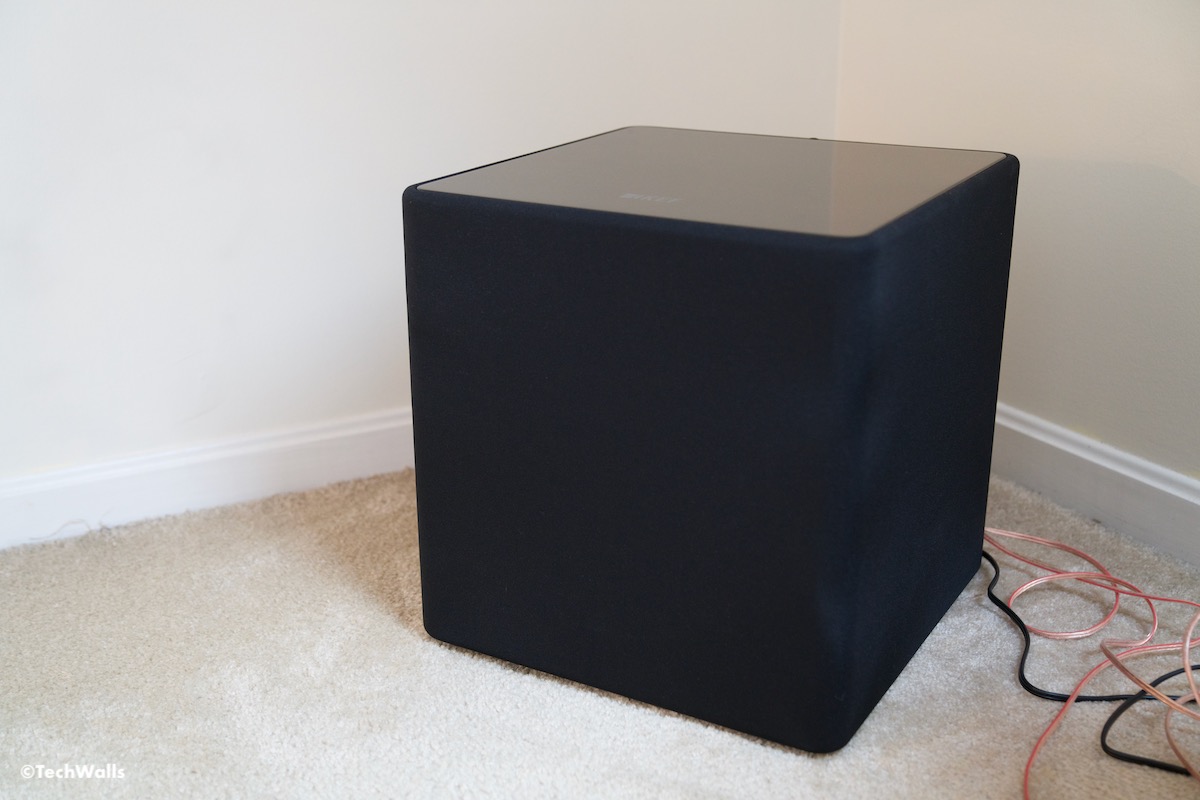 The sound quality is what matters most when it comes to subwoofers, and the Kube 12b shines in this department. Equipped with a 12-inch driver and a 300-watt Class D amplifier, the subwoofer delivers tight, deep, and impactful bass that enhances the audio experience. Its frequency response ranges from 22Hz – 140Hz.
Whether listening to bass-heavy electronic music or enjoying the subtle nuances of a classical symphony, the Kube 12b complemented the other components of the audio setup perfectly. It filled the room with a rich and immersive sound that was nothing short of mesmerizing. I set the volume of the subwoofer pretty low but the bass is already powerful and punchy without being overwhelming.
When paired with the YAMAHA A-S501BL stereo amplifier and KEF LS50 monitors, the KEF Kube 12b delivers an impressive audio performance that is both immersive and dynamic. The 12-inch driver effortlessly reproduces deep bass notes with punch and clarity. Whether it's the rumbling lows of an action movie, the rhythmic bass of a jazz performance, or the pulsating beats of electronic music, the Kube 12b handles it all with precision and authority. The LS50 monitors excel at reproducing mids and highs with clarity, while the Kube 12b complements them with deep and articulate bass. The combination results in an audio experience that is both engaging and satisfying.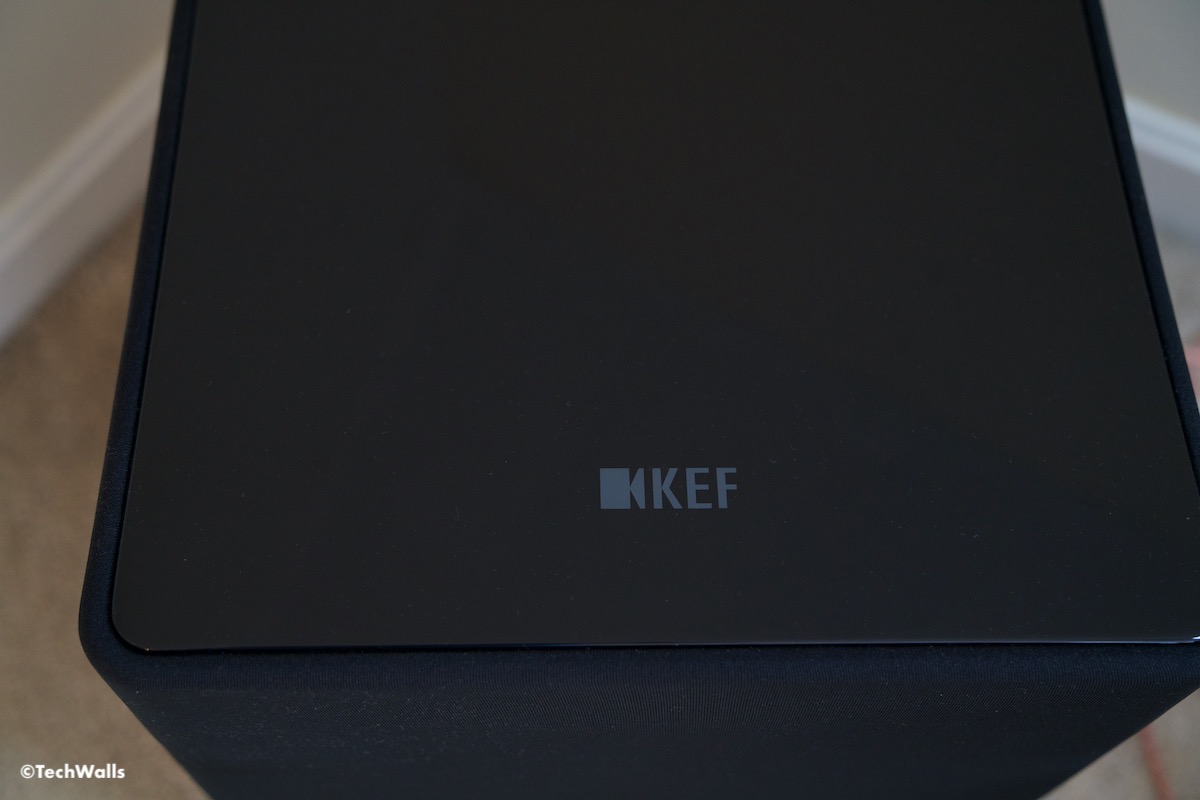 Comparison to the KC62
While the Kube 12b is a fantastic subwoofer, it is worth mentioning the KEF KC62 subwoofer, a newer and higher-end model that offers several advanced features and a more compact design. I initially planned to buy the KC62, but it was significantly more expensive than the Kube 12b, which I ultimately purchased for just $300.
The KC62 features a pair of force-canceling drivers and is known for its remarkable bass output in a compact form factor. However, the Kube 12b, despite its larger size, is no slouch when it comes to delivering powerful bass. While the KC62 may have some technical advantages, the price difference makes the Kube 12b a no-brainer for those looking for exceptional value. It may not have the advanced features or compact design of the KC62, but it still offers outstanding performance and delivers an immersive audio experience that is sure to please any audiophile.
Final Verdict
The KEF Kube 12b is an excellent choice for anyone looking to enhance their audio setup with powerful and precise bass. Its solid build quality, user-friendly design, and outstanding performance make it a worthy addition to any home entertainment system. When paired with the KEF LS50 monitors, it offers an immersive audio experience that is hard to beat at this price range.
Disclosure: We might earn commission from qualifying purchases. The commission help keep the rest of my content free, so thank you!