If you are choosing a wireless router, the chance is you are considering among the big names like Asus, Linksys or D-Link. Kasda is absolutely a new name in the industry but they've already introduced a wide range of network devices including WiFi routers, repeaters, or WiFi range extenders.
I've just received the new Kasda KA1900 Dual-Band Wireless AC1900 Gigabit Router from the Chinese manufacturer. Let's check it out.
Unboxing
Design & Features
The router has a sleek appearance with a glossy black front and no external antennas at all. Instead, Kasda uses 6 internal antennas, including 3 for 2.4GHz band and 3 for 5GHz band.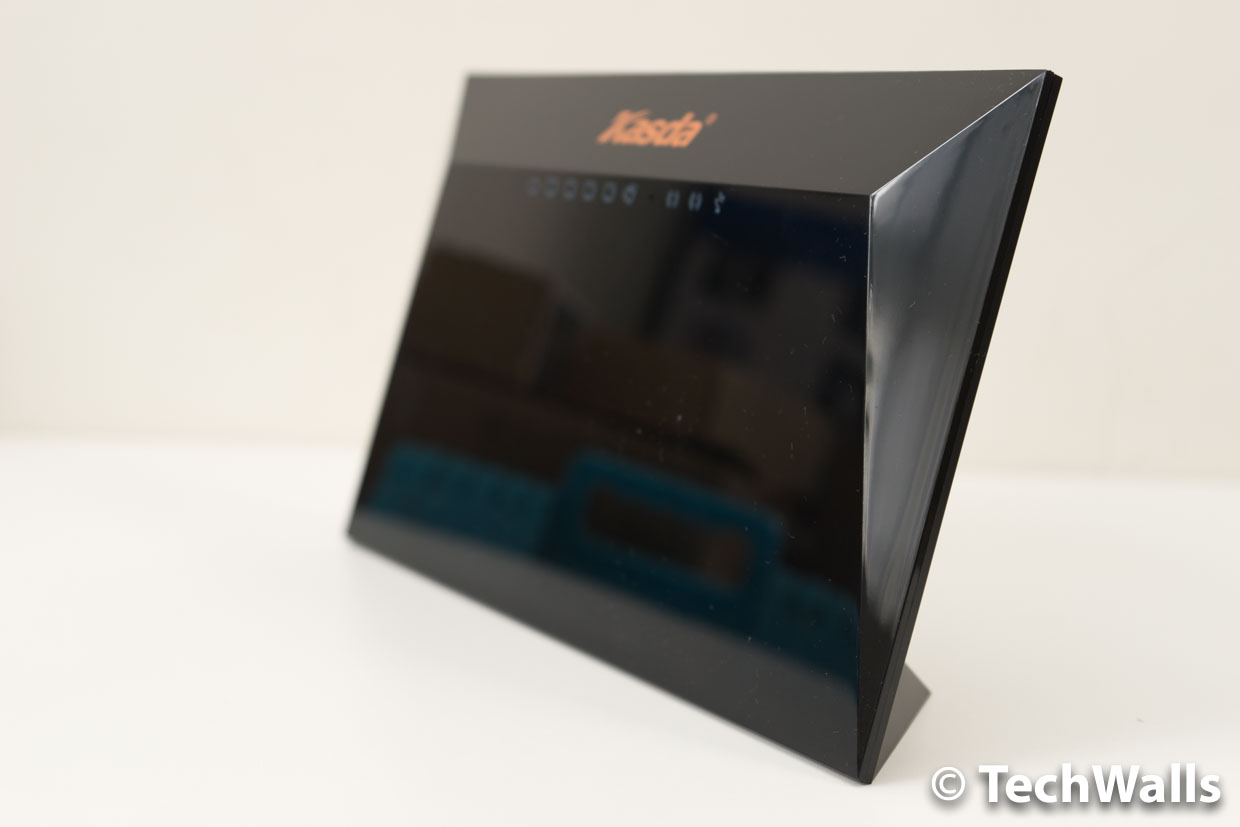 Inside the box, you will just can find the Kasda router, a power adapter, and an Ethernet cable. Setting up the router is quite straightforward, you will just need to plug it in and follow the instructions. Notice that Kasda set the default local IP address 192.168.1.1. You might need to change it to avoid the duplication since many modems use the address as well. More details can be found in the setup video.
The whole product is made of plastic, it is fairly lightweight at 1.3 lbs and it doesn't feel as solid as I expected.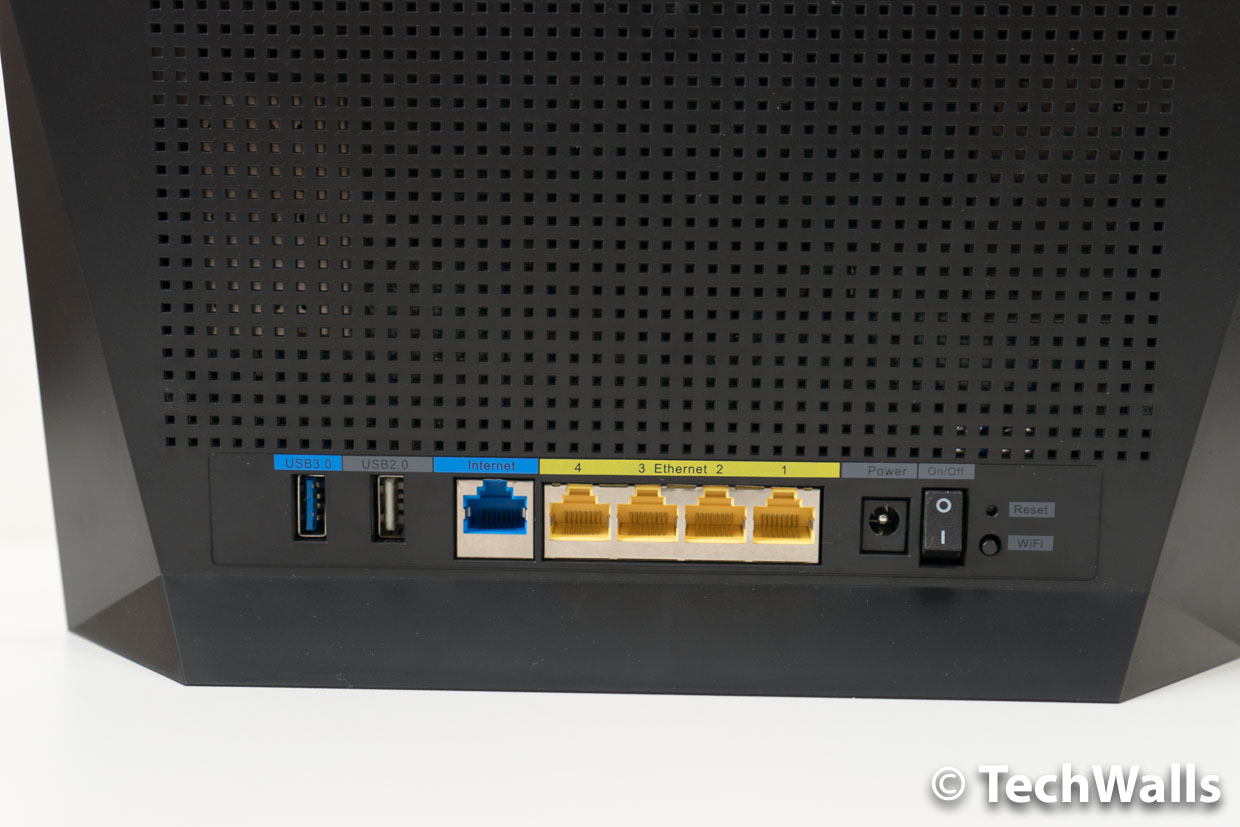 On the back of the product, there are a USB 2.0 port, a USB 3.0 port, 4 Gigabit Ethernet LAN ports, a Gigabit Ethernet WAN port, a power port, a power switch, a reset hole, and a WiFi button.
Performance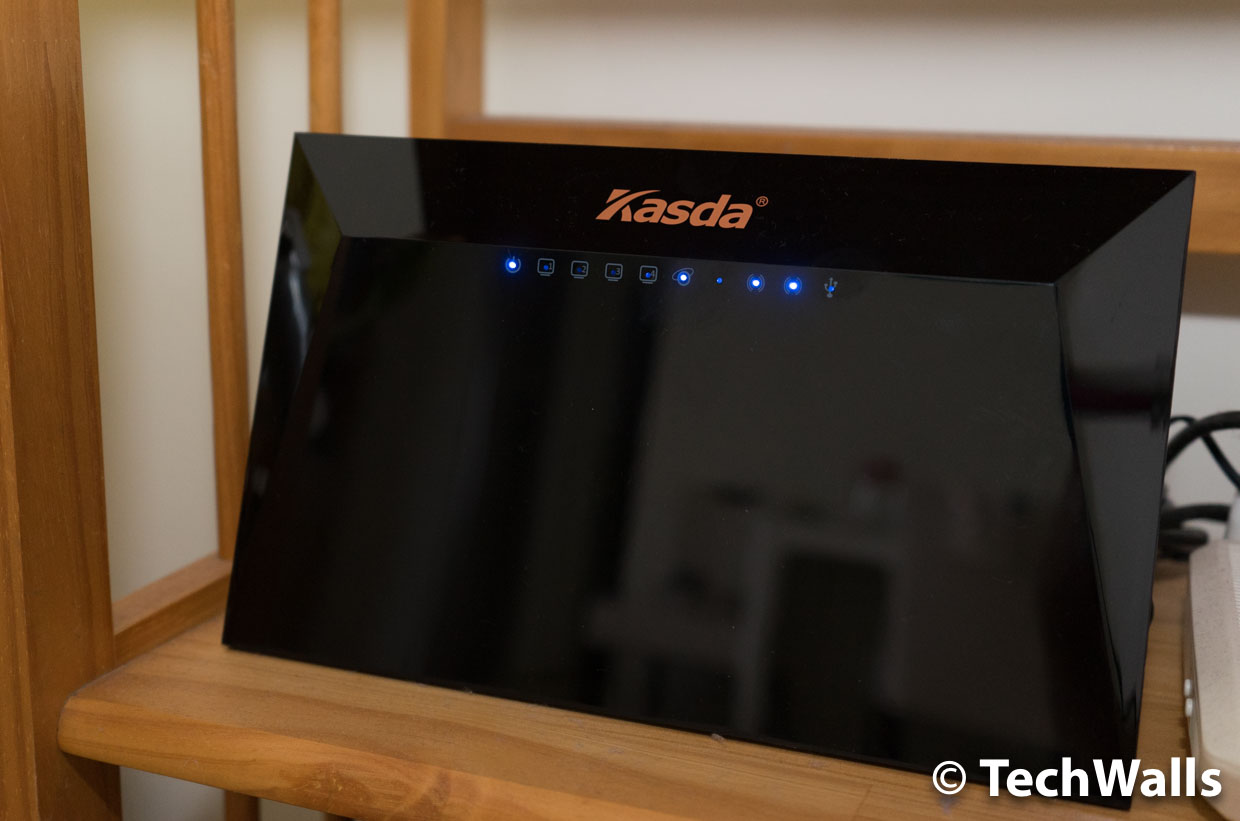 I was extremely disappointed with the unreliable connection at 2.4GHz band. It loses connection very often and sometimes it has a hard time to reconnect to the router. The network at 5GHz band is better in terms of speed and uptime. The network doesn't drop and the Internet speed is significantly faster. However, it is still nowhere near the performance of my Asus RT-AC68R router. Following are the speed tests at 2.4GHz and 5GHz.
It's another story when I use my smartphone (Samsung Galaxy S7 Edge) to connect to the router. In this case, the 2.4Ghz band performs better since it has a better coverage. Unfortunately, the 5GHz band has a very weak signal and it was almost impossible to watch a 1080p video on Youtube.
Overall, I find that the Kasda router is not even better than the cheap Xiaomi Mi Router 3. I recommend you to use the router in the same room with your devices, otherwise, you will have a terrible Wi-Fi signal. As you can see in the image below, I placed my smartphone just about 13 feet away from the router but the signal is still pretty weak at 42%.

Conclusion
Pros
Simple design
Easy to set up
Good performance in same room
Cons
Bad Wi-Fi coverage
Unreliable network
We don't recommend the Kasda KA1900 wireless router at the moment because of the expensive price and poor performance.
TechWalls Rating
Design & Features - 7.5
Performance - 5.5
Disclosure: As an Amazon Associate, I earn from qualifying purchases. The commission help keep the rest of my content free, so thank you!