HARMAN has just introduced a new headphone lineup. Notably, there are two sport headphones to help play music and encourage you to exercise harder. Those are the JBL Synchros Reflect and Reflect BT in-ear sport headphones.
Today, we are going to take a look at the JBL Synchros Reflect-I for iOS devices. You can also see the Reflect-A for Android devices but there is almost no difference between the two versions. I still can use the Reflect-I on Android devices normally, the only issue is that I can't adjust volume level with its in-line controls. Now, read on for more details of JBL Reflect in-ear sport headphone, the winner of 2014 Red Dot Design Award.
Unboxing Video
Design
The Reflect-I comes in 4 different colors, including Green, Blue, Red and Black. My review unit is the green version. Inside the box, there are the headphone unit, 3 ear-tips with different sizes, an extension cable and a quick start guide.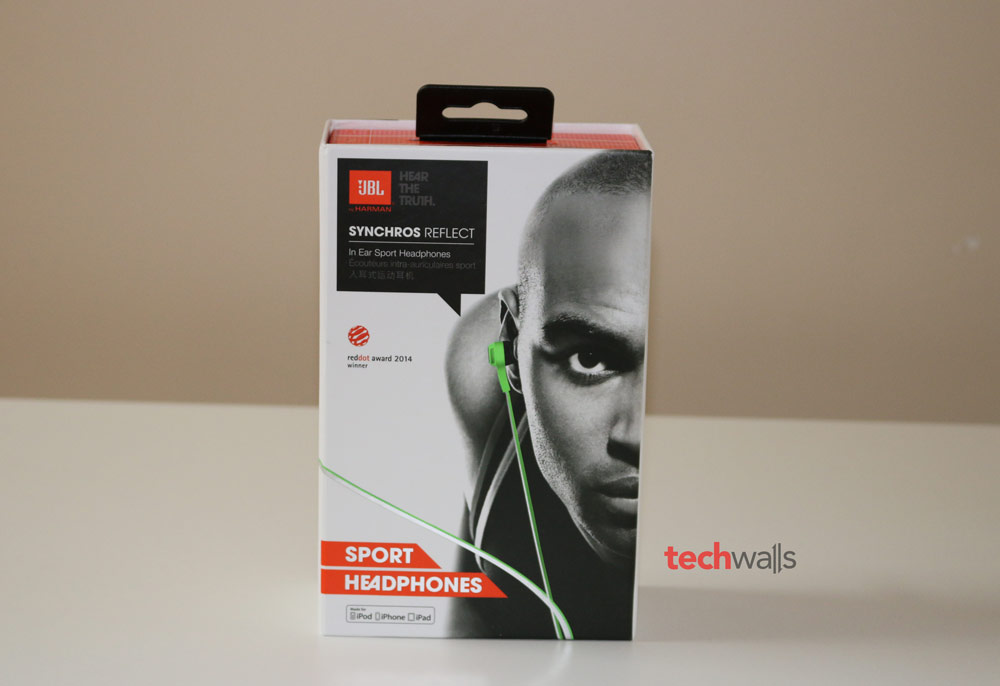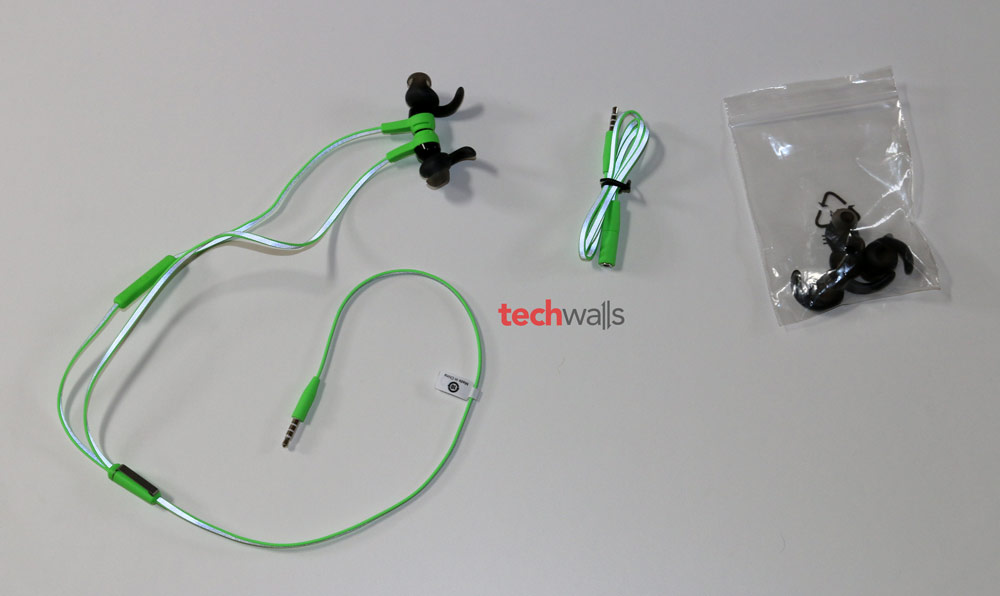 Now, you might haven't seen any special about the headphones yet, it is just like another pair of headphones with in-line controls/mic, so why does it receive a lot of compliments? There are 3 reasons. Firstly, you can see the cord is reflective so that you will be more visible in low-light environments. That means it will be much safer if you often exercise in late afternoon or at night. Secondly, the headphones come with a very useful magnetic cable management system. When your ears want to take a rest, just take the earbuds off, and click them together with built-in magnets. Along with the shirt clip, your headphones will stay securely around your neck.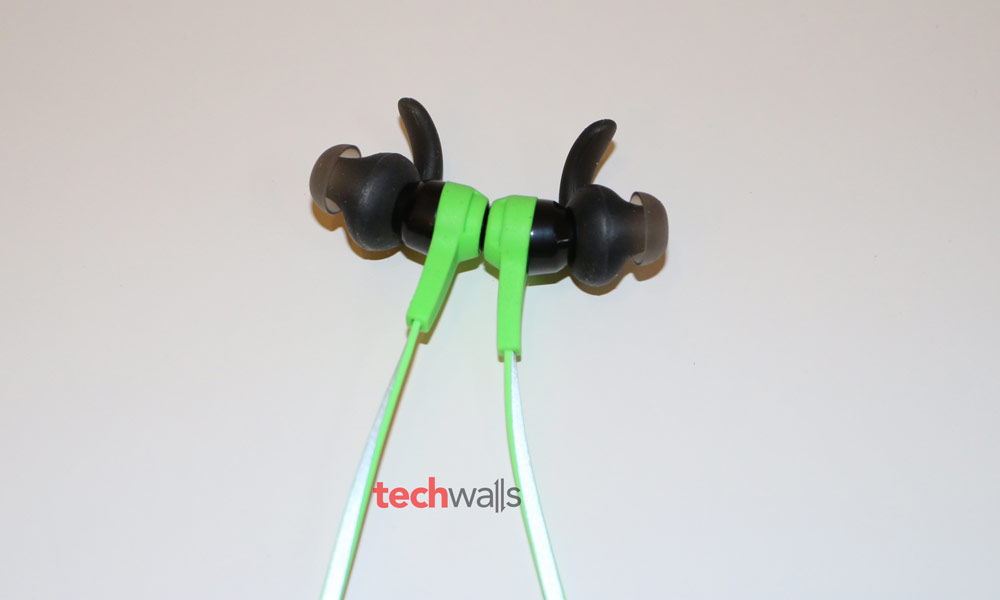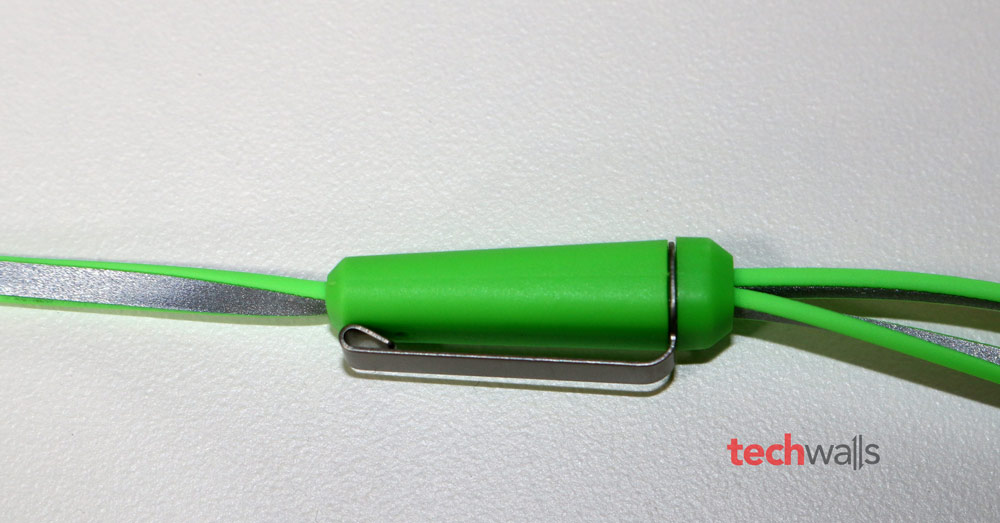 Another great advantage of this product is the ear-tips. The ear-tips are built with angled nozzles, so it fits my ears perfectly and also ensure optimal driver positioning. Moreover, the Freebit ear-tips have a very ergonomic design. I can lock the ear-tips firmly into my ears' concha and I still feel very comfortable wearing the headphones in a long period of time. They stay put on my ears, even when I go walking, running or cycling. This is an awesome feature that many other in-ear headphones couldn't achieve. Many of my in-ear headphones are very loose and can drop to the ground without my notice.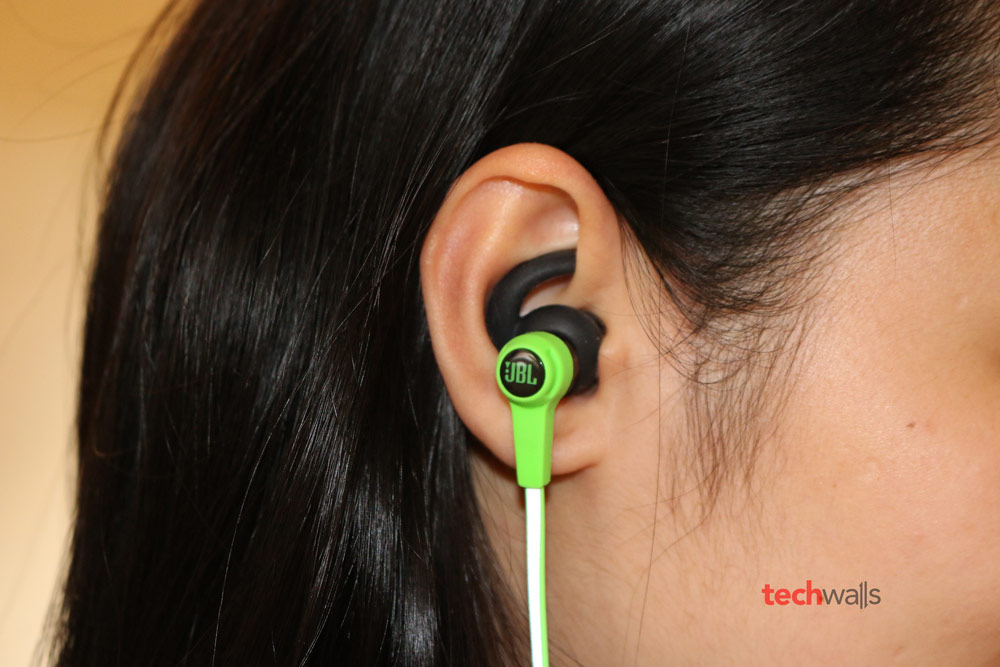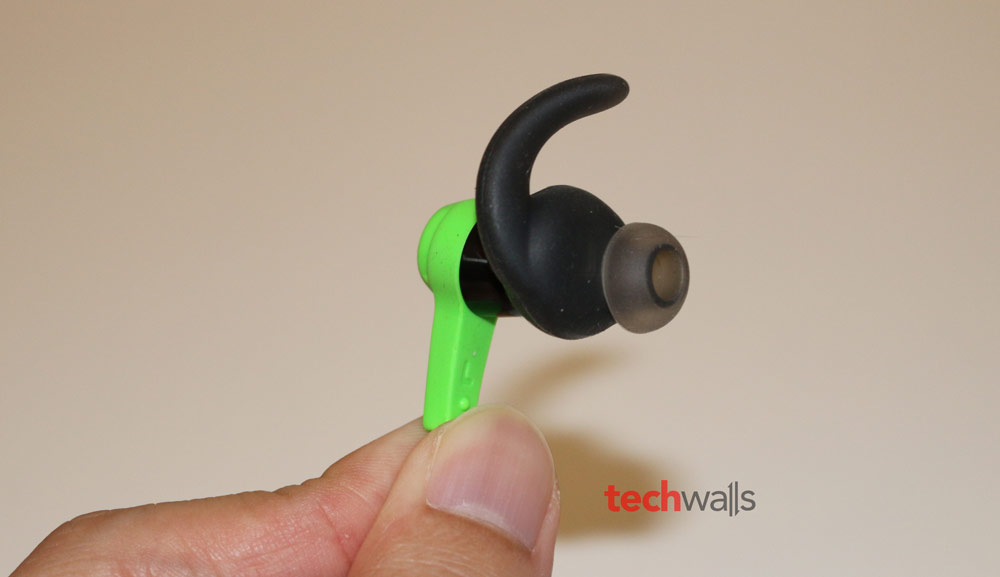 Audio Quality
Honestly, I've never been a fan of in-ear headphones because majority of them perform poorly and I couldn't be satisfied with that sound quality. However, I'm very impressed with the sound produced from these tiny 8.5mm drivers.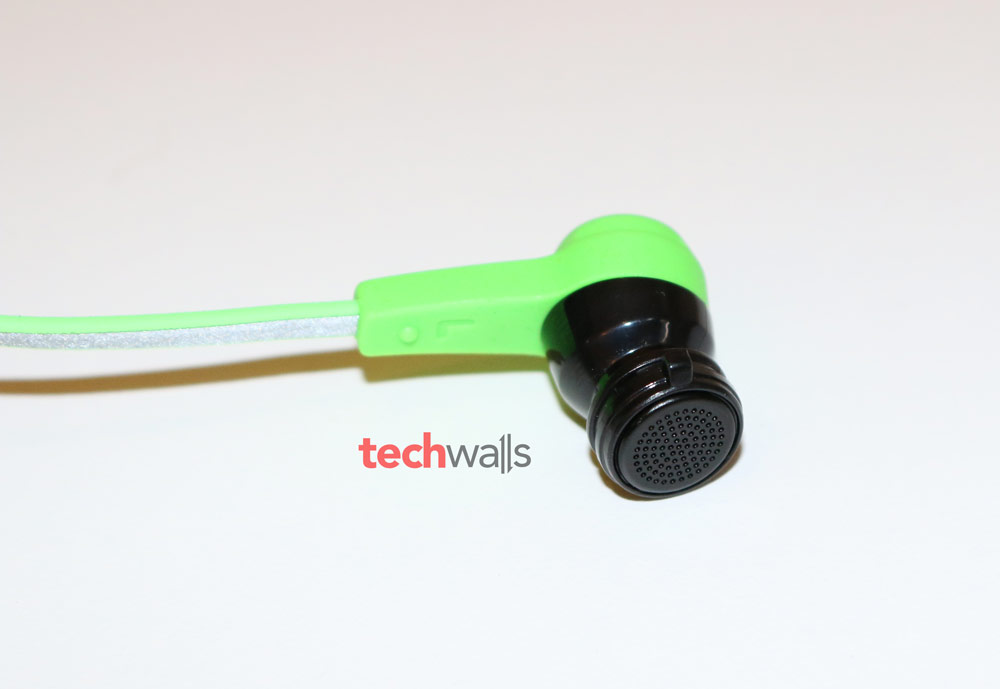 I've used the headphones for over a week and played almost all kinds of music and movies. Till now, I can't believe the in-ear headphones could perform so well in every sound track. The bass sound is very powerful and displayed clearly even at very low notes. I tried playing the "Bass Resonance" track by Chesky Records and "Tundra" by Amber Rubarth, amazingly the headphones could handle almost all low and high notes pretty well. There is no distortion at all even at the loudness of heavy tracks. I often set the volume level at around 75% and it is quite loud already, you will not want to damage your eardrum with higher volume. As the eartips are sealed tightly into your ear canals, the headphones can isolate external noises very well. I also love the mids of the headphones, the vocals are crisp and clear, you will also not lose details in the midrange sounds.
The only limitation of the headphone is the soundstage. This is the common problem of small driver. Having said that, the soundstage of the JBL headphones is not bad at all and I'm sure you will still be able to enjoy it.
Conclusion
Pros
Great design with reflective cable, Freebit ear-tips and built-in magnetics.
Comfortable for long-term wearing.
Ear-tips do not pop out easily.
Impressive sound quality.
Low price.
Cons
The JBL Synchros Reflect is priced at $59 and you can buy one on Amazon now. This is really the best in-ear headphones at this price range and it even can compete with some $200 in-ear headphones out there. We think this is a great companion for anyone, not only for people who exercise daily, therefore, we totally recommend this product.
Disclosure: We might earn commission from qualifying purchases. The commission help keep the rest of my content free, so thank you!