The Apple iWatch has been a rumored addition to the Apple product line for the longest time now. However, this once rumor is now gaining ground among many individuals who feel that the tech giant is expected to release or at least announce a smartwatch variety this coming October.
If you know anything about Apple's upcoming news and releases, this will be around the same time the company is set to release the latest iPhone iteration, an iPhone 6. Could Apple truly pull a double whammy and release both at the same time or is the iWatch simply something we will see much later in the future? Today, we will take a look at the concept, expected features, and more on the expected release date.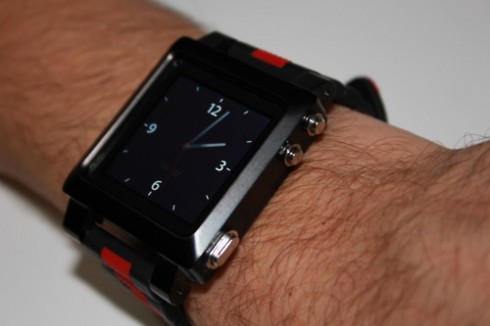 A Little More on iWatch
The iWatch is a product that Apple is set to release this Fall that will integrate an iOS-esque interface while also including many of the features we come to expect from smart watches, and more. The iWatch is set to work hand-in-hand with iOS devices. Some infer that this will mean the iWatch having some form of support with calling, music, and more. With the recent release of Healthbook, having some integration with that program in iWatch isn't far-fetched.
Read also: iWatch inbound as Apple hires Tag Heuer's VP of sales and retail
Expected Features
Recent reports point to three variations of an iWatch size and glass quality, a 1.6 and 1.8 inch non-sapphire glass one, and a 1.8 sapphire glass model. Sapphire glass, also reported to be in the latest iPhone model, is the strongest glass available and will be a departure from Apple's traditional use of Gorilla Glass. As mentioned before, the watch is expected to work with your iOS device, in terms of call and notification messages, and more. Some even point to a possible grouping of features related to health that could rival gadgets like FitBit and Jawbone Up.
A Look at the Competition
Currently, the competition that the iWatch includes the recently released Samsung Gear 2 and the Pebble Smartwatch. Both offer integration with your cell phone along with of course offering the time. The Pebble Smartwatch has been around for much longer, however rising competition has pushed many customers to choose the other options they have available. Outside of the smart watch category, into wrist technology, we can see that the horizons are even larger in the form of competition, including FitBit, Nike Fuelband, and Jawbone Up among others.
A Little More Background
The iWatch has been a plan for Apple for almost two years now. While it was meant to be a plan for last year, plans seemed to not work out and development of an iWatch continued to be underway in silence. Since then, Samsung released the Galaxy Gear 2, which put the focus back on Apple as to whether or not they would follow suit. This is when rumors and speculation began to increase as to Apple's iWatch intentions.
The Moving Hands
Apple's main concern, as mentioned by Tim Cook, is that "you first have to convince people it's so incredible that they want to wear it". Apple isn't looking to create a bulky copy of what's already on the market. They must create something that incorporates the OS they they have been famous for, while also being thin and wearable, and to top it off; innovative. To make this happen, over 100 designers were added to Apple to get the plans in action. Current and former Apple employees were also tasked to help out, based on their experience with previous projects including the iPod Nano, which has been used as a watch as well by many third-party iPod case designers.
What are your thoughts on the iWatch? Do you feel it is a great addition or something not set for its time? Let us know in the comments below.
Disclosure: We might earn commission from qualifying purchases. The commission help keep the rest of my content free, so thank you!