Obesity and inactivity is a growing concern for many individuals in this day. With many jobs involving individuals having to work from indoors, and with some schools cutting outdoor exercise programs, it seems that eating healthy is essential. This can be a bit difficult for some individuals who find it expensive or difficult to know how to eat a bit healthier. We will now take the time to show off four great iPhone applications that are great at promoting healthy eating and a healthier lifestyle.
Go Meals HD
This is the perfect application for individuals who are looking for an app that not only tracks their meals, but also helps them find healthy foods. Go Meals HD has a great restaurant finder that helps you find great tasting restaurants with healthy eating choices. Go Meals HD also gives you the calorie count on meals that you eat, allowing you to track if you are within your daily caloric goal, or a bit over. It's free!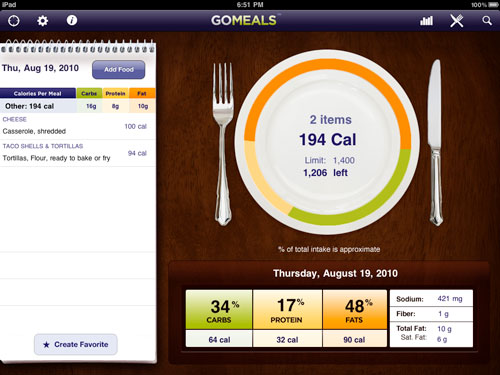 This $10 application doesn't just track your eating, but helps with your whole weight loss routine. MyNetDiary for iPhone allows you to get information on many of the foods that you are eating, track your eating habits, and provide great healthy recipes that can lessen the need to eat out. From tracking your sleep to tracking your exercise habits, MyNetDiary is the whole body application for better wellness. Plus, your information never gets loss, with it available on your other iOS devices, and your computer.
Calorie Counter
Calorie Counter allows you to track and learn more about the nutritional information in the foods that you eat. Calorie Counter allows you to also see the nutritional value in the foods you eat in restaurants and at the grocery. With new foods added on the market daily, you will also benefit from the barcode feature, allowing you to add more foods to the database. You also have a diary, allowing you to document the best and worst of the journey.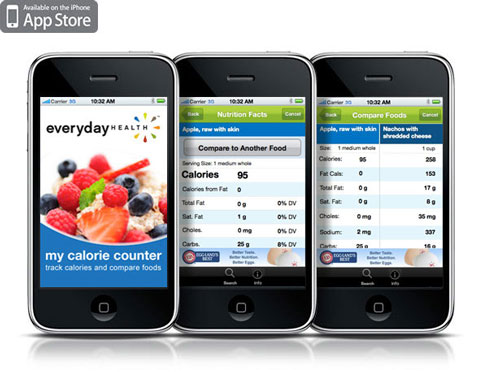 Food Scanner
This application strictly a nutritional database, and it does this in a great and visually appealing way. Food Scanner allows you to search by name or barcode the food that you want to know more information on. This allows you to stay within a set caloric intake for the day and to also make healthy choices.
Disclosure: We might earn commission from qualifying purchases. The commission help keep the rest of my content free, so thank you!