As the experts say, every company has some 'unique' assets in the market which cannot be thrown away just at the sake of cheap marketing and rat-race competition. I believe Apple is the real-time example of this quote.
Before September 10, experts were saying that Apple could've built an inexpensive phone under the 5C tag! But now the same experts feel that Apple did a perfect pricing of iPhone 5C. What made them to change their opinion?
The Post-Mortem
Many analysts said Apple could've de-speced it more and concentrated on reducing the price of its flagship iPhone devices, something within $300-$400. But here is Apple – always a step ahead of the market threshold and thinking differently. Very few pioneer analysts predicted that Apple will maintain the same pricing as of iPhone 5S. Two weeks back, Apple launched its colourful iPhone 5C with a tag of $549 for the its 16GB model, which is just a iPhone 5S with a new colourful plastic coat and a carrier subsidy.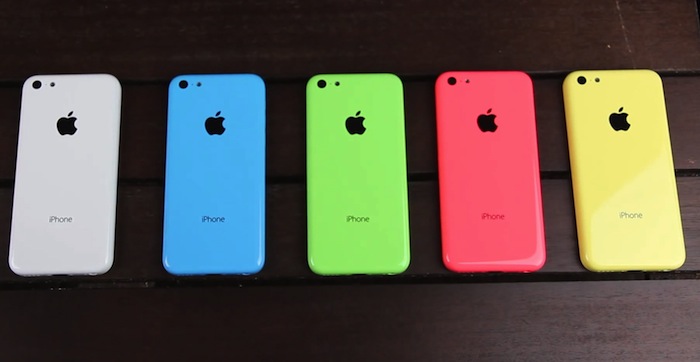 It is obvious, as per the general mindset, that if Apple had reduced iPhone's price by $100 at least, it would've been easy for them to compete against a promising Android market, led by Samsung. This would've also helped them to check there shedding of shares in potent Asian markets like India, China and also in other parts of Asia. So, this high-order business of Apple would've impressed a deadly effect in the minds of the app developer's and negate the fact that every tech-geek wants – thriving of one single app ecosystem.
Still, as said by Ben Thompson of Stratechery, Apple followed its patent strategy that has given them billions- maintaining the standards and the quality of the product. IHS disassembles different phones on a regular basis. When they tried to find out the BOM of iPhone 5C, it came around $173.45 for the 16GB model. Without subsidy, if Apple would've sold iPhone 5C at $400, still they would've had a clear hardware margin of 68%.
But why Apple didn't reduce the price?
Let's find out the reasons…
Reason 1 – Lower build quality
Apple never wanted to compromise with the phone's build quality. If Apple's iPhone 5C cost was $400, it would've felt much more 'plasticky' and cheap compared to its previous generations. And a company like them would never want to lose loyal iPhone customers. So to make it sturdy, Apple had put a good quality metal frame under the plastic covering which as per many reviewers gives the phone a solid finishing.
Reason 2 – Poor Specs
Apple would never ever compromise with the specification of its device, may how much its shares are falling in the market. That is what makes Apple a standout. Now, the iPhone 5C offers some outstanding specifications like- 16GB minimum of NAND flash memory, 1GB RAM,1510 mAh 8 megapixel camera, 4G and both 2.4GHz and 5GHz supportive Wi-Fi. If the price was reduced to $400, the specs would've reduced to- 8GB NAND flash memory, 512 MB RAM,1250 mAh battery, cheap quality camera, only 3G and only 2.4 GHz Wi-Fi. This much compromise Apple would never make in its specs, may what happen.
Final Reason – Apple's class and quality
Even after the backlash from Chinese media, Apple could've slashed the price around $400 but they didn't. Just because many companies are now settled in China and exporting their products from there. But Apple is not yet looking at producing cheap products at cheap prices for a hungry market.
May Android dominate today's smartphone world, still its Apple's product standard and brand value that adds up another $149 to the expected market price of iPhone 5C. As of today, I don't see Apple eyeing a release of a less-priced iPhone in the recent future only because of one reason- its brand quality and elegance -seeds sown by none other than our very own Steve Jobs.
Disclosure: We might earn commission from qualifying purchases. The commission help keep the rest of my content free, so thank you!