With the recent hacking of credit card data, particularly in large retailers such as Target, and the growing surge of compromises on financial data of consumers, questions began to emerge as to the level of security that industries are implementing to protect its valued customers.
Then there is the continuing adoption of mobile payment systems in the form of NFC (near field communication) such as Google Wallet and the recently launched Apple Pay. With these advances in payment systems, there ought to be an equal measure of development in security infrastructure.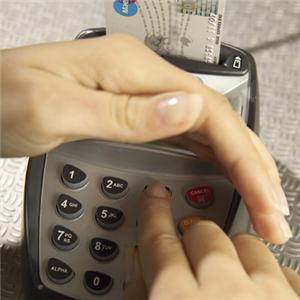 On that note, giant chip maker Intel has introduced a new data protection system for credit and debit cards transactions. The new technology is designed to secure the process of swiping credit cards into point of sale terminals or when using NFC systems to pay for purchases. Primarily, the new technology offering is aimed at customers such as POS system providers and mobile payment terminals.
The Data Protection Technology for Transactions, as it is branded by Intel, works as a hardware-software suite to safeguard credit card and personal information in real time, meaning hackers would have a hard time interrupting a transaction that is ongoing.
Specifically, by integrating the security platform into Intel's Atom and Core processors, the company intends to deploy varying levels of security layers in order to protect credit card data when a transaction is being initiated on a payment terminal. Through this way, the opportunities for cyber criminals to intercept the transaction will be greatly reduced. It will also be compatible with different payment systems to achieve a unified security platform.
Then as the transaction proceeds, the POS terminal takes to encrypting the information being entered by the card owner and transmits the secured data to the card processing firm before the authorized bank approves the transaction.
But the security layer does not only end there. It extends up to securing the transfer of information to the data center for big data analytics purposes. This is part of the process is important for marketers in order to examine market trends and adapt their business strategies to better serve consumers.
Retailers will also have less worries about security since the protection tool is already embedded into POS and mobile payment terminals. This is in stark contrast to the varying infrastructure of security implemented in other payment systems.
And as we always make mention, human factor is the weakest link in an enterprise's security system. With Intel's new product, human negligence or shortcoming won't have an impact because the communication level goes below the software level.
Disclosure: We might earn commission from qualifying purchases. The commission help keep the rest of my content free, so thank you!