Cities are like living organisms – they're made up of many different parts that need to be perfectly coordinated to provide a better environment for its inhabitants.
Just imagine living in a city that makes the most of the latest technologies to offer better living conditions and communication, improving safety and security – and all the while protecting the natural environment. That idea might sound futuristic, but if you look at what has been happening in cities all over the globe, you'll quickly realize that it's achievable.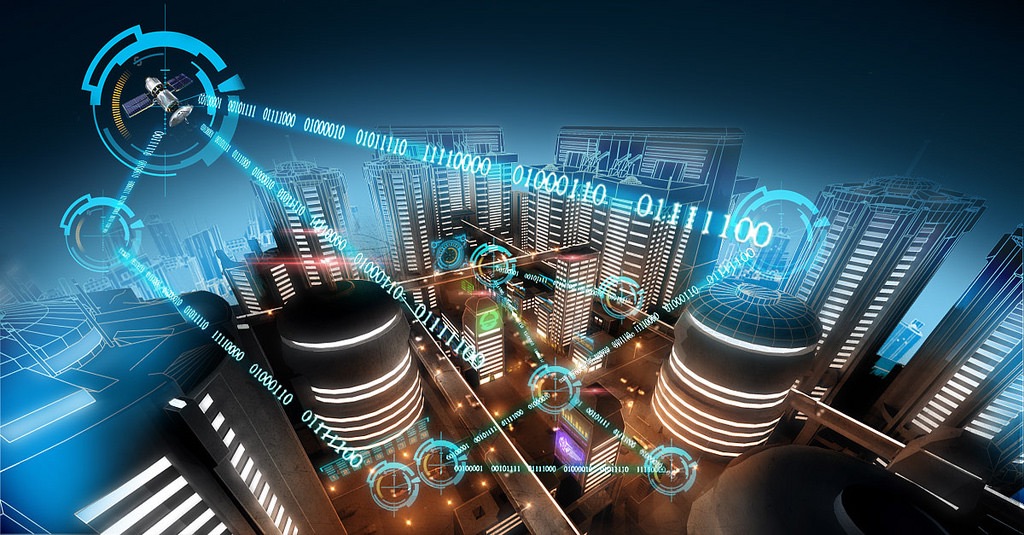 The smart city of the future is a city that can adapt to the needs of its citizens with the help of intelligent tech tools. Cities are already taking advantage of software solutions that improve the lives of their inhabitants. But only the latest technologies allow sustainable development of smart cities. We're talking about cutting-edge algorithms, the data solutions, the Internet of Things (IoT), and security tools that power anything from autonomous vehicles to smart parking lots and CCTV systems.
Here are 3 key technologies that are transforming our regular cities into smart cities today.
1. Computer vision
Cities all over the world are implementing computer vision solutions that allow machines to analyze massive sets of visual data coming from CCTV located all over the city. Authorities get access to intelligent video analysis and urban monitoring that can be used to secure property or provide protection during mass events.
One of the most straightforward applications of machine processing videos for smart cities is license plate recognition (LPR) which is used by municipalities in various ways. For instance, the City of Galveston has been using the Pay by Plate number parking system for a few years now. This system removes the traditional analytical meters from the equation, helping people pay by phone and having the LPR technology verify who was parked illegally.
2. Big Data and the Internet of Things (IoT)
Cities are like organizations – they collect a lot of data which they can use to optimize how they use their resource and make more accurate forecasts. For example, a smart city will take advantage of Big Data solutions or a web of connected devices to analyze the energy and water supplies, manage abnormalities and optimize processes and costs. As a result, this city will be able to provide better services to residents.
Zurich is an excellent example of a smart city that was able to harness intelligent management systems to become more sustainable. In the fall of 2015, the authorities installed interconnected electrical, cooling, and heating systems that were regulated and controlled by a central system in a number of buildings. This resulted in a significant drop in CO2 emissions, offering Zurich's citizens spaces that were more in tune with the natural environment.
Big Data and the Internet of Things are at the forefront of smart city projects because they provide secure connectivity on a citywide scale.
Energy consumption is another area where cities are looking into new solutions. For example, a few years ago, Envision America – a nonprofit organization that encourages cities to become smarter by implementing innovative technologies – rolled out an energy initiative with the city of Charlotte. The goal was helping the city's most significant buildings in the center reduce their energy consumption.
The organization installed shadow meters and public kiosks that illustrated the buildings' data related to energy costs and consumption levels. Everyone came together, and with the help of these data visualizations, they were able to work together and implement new maintenance practices. An array of simple changes reduced the energy consumption of the buildings by 17.2%, resulting in $18 million in savings!
3. Transportation technologies
Private and public transport have a significant impact on the quality of life in a city. Intelligent transportation systems that regulate parking, passenger information, and ticketing help to relieve smart cities from traffic and encourage citizens to use public transport. Moreover, smart cities use cutting-edge technologies for security monitoring.
For example, the city of Singapore takes advantage of sensors located in its different parts to gather and process real-time data about the situation on its roads. Barcelona, on the other hand, has traffic lights that can be adjusted to extraordinary circumstances such as a swift passage of privileged vehicles through heavy traffic.
We're curious to see what's in store for smart cities in the near future as innovative companies keep on creating sustainable solutions that build better environments for urban populations.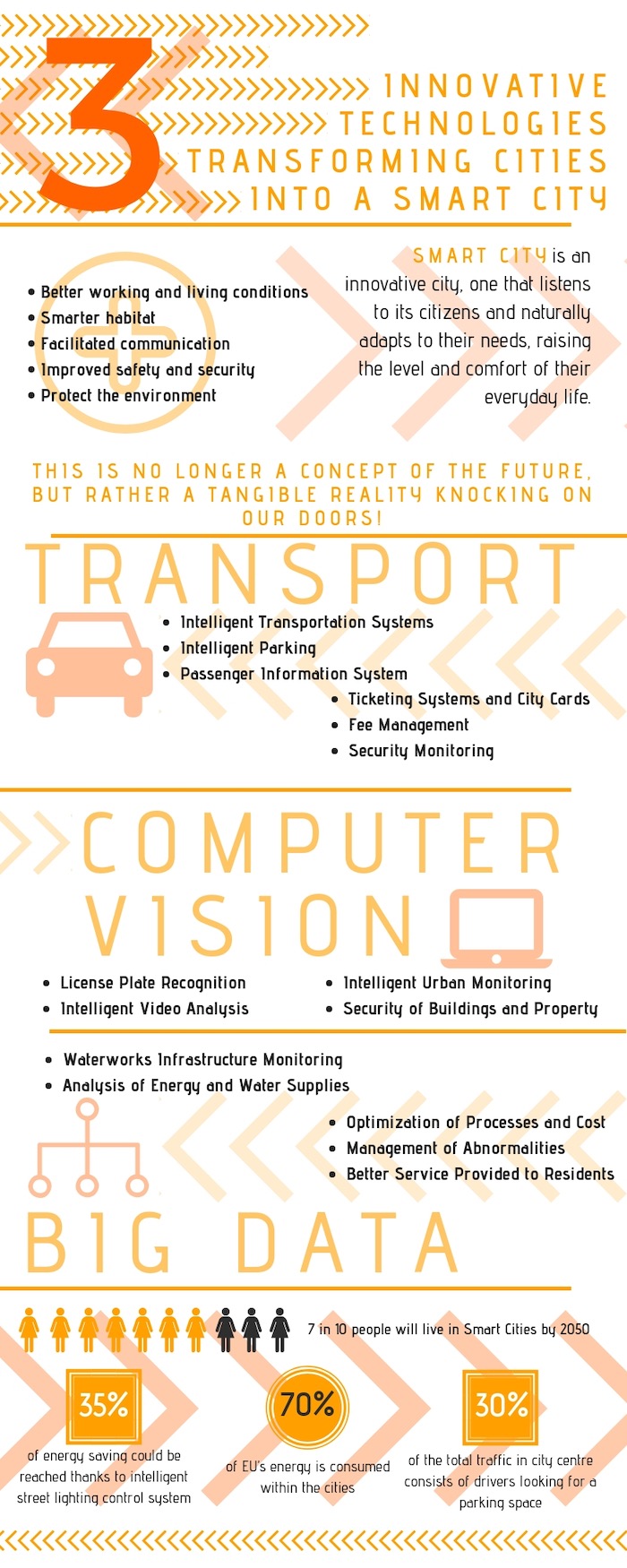 Disclosure: We might earn commission from qualifying purchases. The commission help keep the rest of my content free, so thank you!