According to a CISCO IBSG report, there will be at least 50 billion devices connected to the internet by 2020. That enormous number isn't surprising to anyone who has been following the Internet of Things (IoT) sector as it has experienced huge growth over the last five years and is continuing to boom.
No matter whether you're a business owner, a consumer, an engineer, a developer or any other person interested in this particular field, it pays to keep an eye on the latest trends and developments in IoT. Read on for a selection of the top trends making waves right now, which will certainly have an impact on tech over the coming years.
Booming Careers Market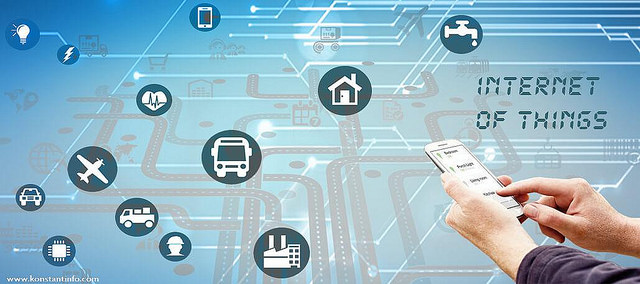 If you are looking for long-term career prospects, advances in the IoT field are leading to a booming careers market. As the demand for connected devices continues to grow, more people are required to be on hand to design, develop, sell, set up and repair the products.
For example, there is a current need for more software developers as well as systems engineers who can work in real time to find solutions to problems and handle proactive, rather than reactive, computing challenges.
Another growing field is in data science. If you've considered undertaking an undergraduate degree or a master's in business analytics online, you should feel confident knowing that many more data scientists are required to collect, organize, track, analyze and architect large (and diverse) amounts of data.
Increase in Wearables
Over the years, wearables have been making a splash in the market, and you may have your own devices or know many others who do. Smart watches and healthcare sensors have been particularly popular. Undoubtedly, we're going to see wearables becoming even more of a mainstay. The price of them is decreasing as the technology improves, and as more companies invest in the area, choice widens.
In the future, it's likely that much of the growth in wearables will come from the healthcare sector. Currently, increasing numbers of health-related tools are being incorporated into devices, particularly for health and wellness tracking and for health notifications and updates.
Fitness and sports are also areas where wearables are becoming more prominent. While Apple and Fitbit have already made a mark in the market, other brands are starting to get in on the act, such as Samsung, Rip Curl and Swatch.
More Voice-Controlled Gadgets
When it comes to smart devices and the popularity of connected lifestyle choices, another trend that's growing steadily is voice control. In the future, we'll likely see voice control become the primary user interface utilized in smart products.
So far, Amazon's intelligent personal assistant Alexa and Google's smart speaker and home assistant Home have dominated the market, but there are other large tech firms, like Microsoft and Apple, also investing in it, which bodes well for the coming years.
Although, to date, smartphones have been some of the biggest tech products, it appears that soon enough, voice-controlled goods will be as ubiquitous. According to Gartner, by the end of this year, it's likely that 30 percent of all tech-based interactions will occur via conversations with these types of smart objects.
Advances in Retail
Retail is also starting to change due to advances in technology. For instance, in brick-and-mortar stores, the Internet of Things is leading to more sensor–driven retail experiences. Interconnected devices and systems are starting to be used to change how businesses present and market products to consumers as well as how people locate and purchase items.
Retailers can utilize the combination of Big Data, analytics, and IoT-based sensors to effectively advertise wares to prospective buyers, track and manage inventory levels, connect with clients, determine which parts of a store are most trafficked and manage losses due to theft.
Automatic shopping is another key trend shaking up the retail sector. More and more smart-home and lifestyle devices are being made to complete orders by themselves. Soon you may not need to make a trip to the grocery store because your fridge, washing machine, dishwasher and other appliances will automatically place orders to top up goods when supplies get low.
Disclosure: We might earn commission from qualifying purchases. The commission help keep the rest of my content free, so thank you!