iFoo Tech is a technology company based in Hong Kong and they've had some successful fundraising campaigns on Kickstarter over the past year. After success of the first-gen iFoo, they launched a campaign for the iFoo H2 Pro in early 2021 and raised 2,700% of the funding goal. So, who should buy the product and how does it perform? We're going to find out in the review.
Disclosure: We received the product in exchange for the review. Our experienced reviewers perform thorough research and testing of different products to make your purchase decision easier.
Basically, iFoo offers a solution to connect a video source wirelessly to a display. That means you no longer need the HDMI cable from your device to a screen. This is helpful when your device is placed far away from the screen and you don't want a long HDMI cable running around your room. This might not be really useful for a game console or a TV box because they are often placed next to my TV; A much more helpful scenario is when you connect your laptop to a projector or to a TV because my projector is often installed on the ceiling.
Inside the box, the iFoo comes with an HDMI transmitter, an HDMI receiver, and two HDMI cables (0.3 m and 1m). The setup process is quite straightforward; I just need to plug the transmitter to a video source like my laptop, game console, or TV box. Notice that the transmitter requires a 45W power source, so you will need to get an adapter providing enough power for the unit. Then you connect the receiver to your TV and wait for the 2 units to complete pairing. The light will turn green when connection is successful.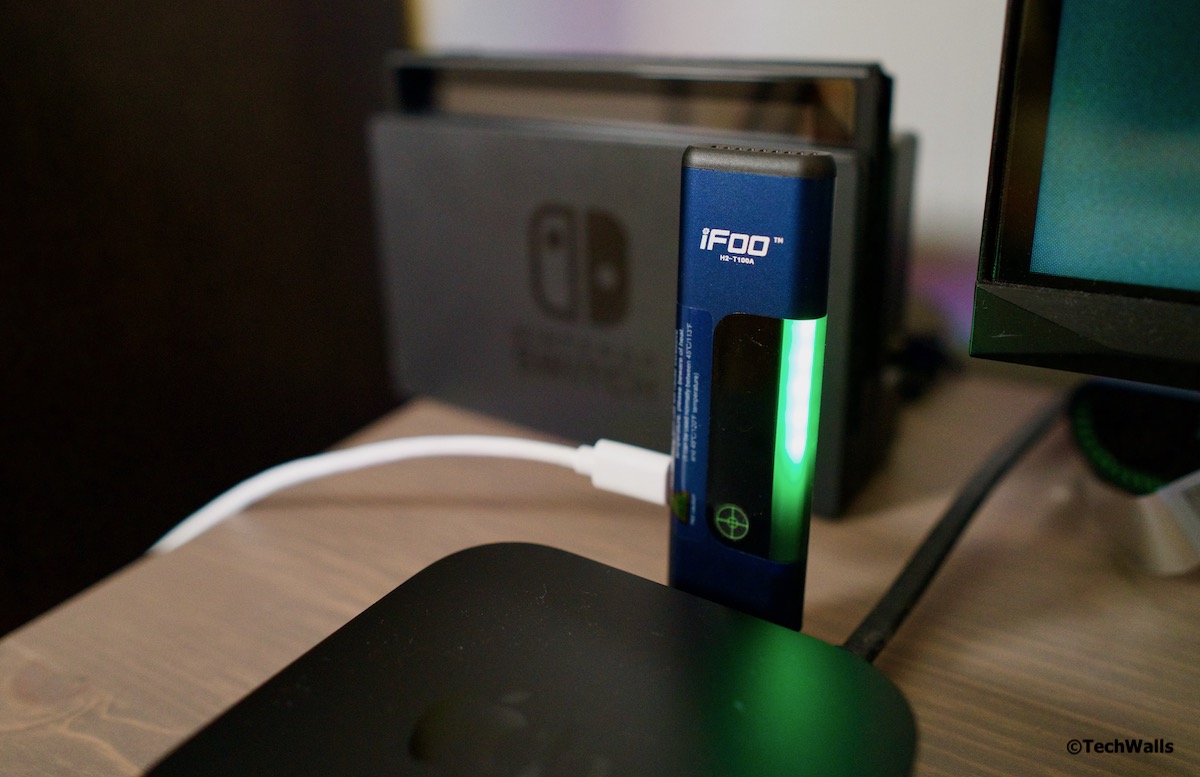 In case you want to connect the Nintendo Switch to your TV without the dock, you will need to use a fast charger and HDMI splitter (sold separately) because the Switch doesn't have an HDMI port. I really love the simple setup as it doesn't require Wi-Fi connection or app installation. This is because the iFoo H2 Pro utilized mmWave technology instead of Wi-Fi. A huge benefit of mmWave is the fast transmission rate up to 3.96Gbps.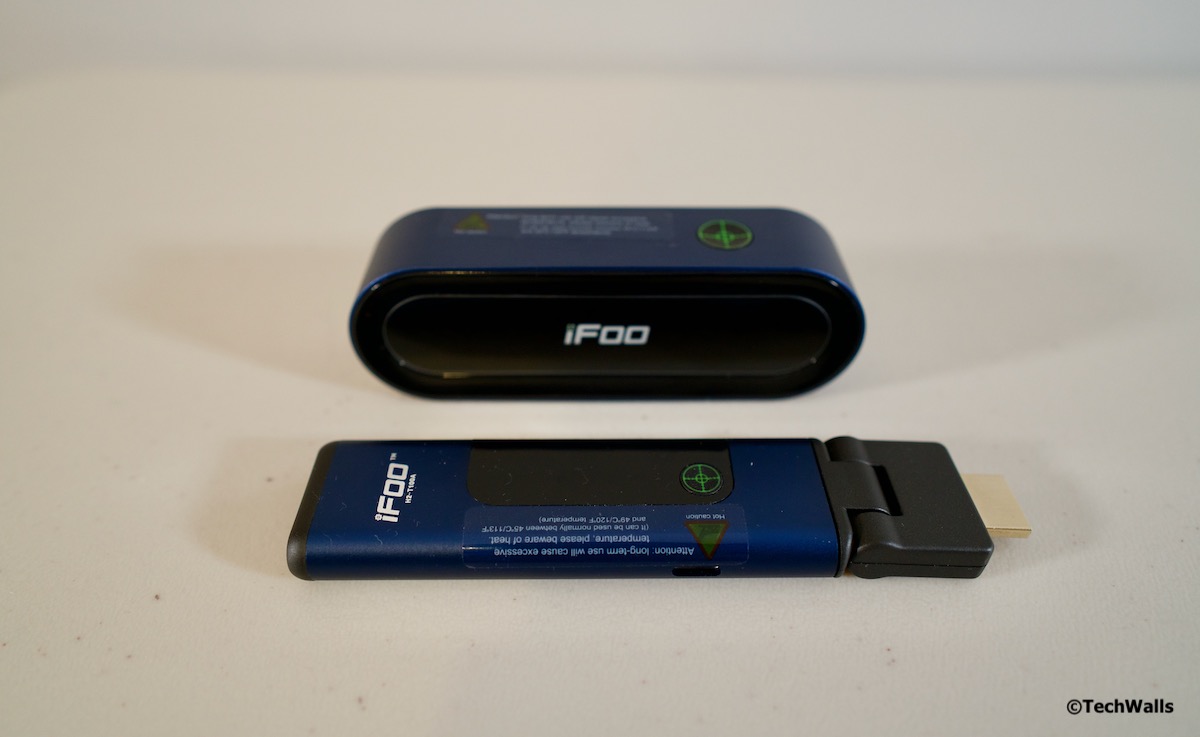 The wireless connection is 5 times faster than Wi-Fi, moreover, it doesn't compress videos thanks to the wide bandwidth. Therefore, you will be able to enjoy super smooth and clear 1080p video quality with almost no latency. I tested the iFoo with my Nintendo Switch and Apple TV and was very impressed with its performance. I couldn't feel any difference between the iFoo and an HDMI cable, even when playing games. The experience is the same as there is no lag at all. Moreover, the uncompressed audio is still transferred normally to my soundbar when I connect the receiver to the HDMI ARC port; It supports 7.1 PCM, DTS, and Dolby Digital Surround Sound.
The only problems during my test are that the transmitter gets really hot after a while and the 2 units sometimes don't pair successfully when I power them on again. So, I still need to hold the pairing buttons to reset the connection.
The product has an original price tag of $269. It is a bit expensive in my opinion and I'd totally recommend it if you can grab it at the early-bird price of around $159. At this time, you can get extra 20% off and clip a $30 coupon when checking out on Amazon.
Disclosure: We might earn commission from qualifying purchases. The commission help keep the rest of my content free, so thank you!