With the rise of online shopping, the need for shipping and labels is very high. With the increased need for labels, thermal label printers are also in demand. One company producing these thermal printers is iDPRT, a leading company based out of China. Their latest model, the SP420 was introduced to the public back in February. The printer can print high speed and most importantly usable on Linux, MacOS and Windows. Today, we will discuss the capabilities and show who can benefit from this printer.
Disclosure: We received the product in exchange for the review. We spent time testing it to make sure the review is honest and unbiased.
Unboxing & Testing
SP420 Specifications
The SP420 is a thermal label printer that can handle 3×1 up to 4×6 labels. Printing is a breeze with speeds up to 150mm/s to get labels out fast. This speed equals to about one label per second. The printer speed may concern some with noise pollution, but the printer fortunately is quiet with its printing.
The printer comes in a compact design to help with space saving and portability. Don't let the small size fool you, the printer is pretty durable. The material used is TPH. TPH helps the printer be resistant to abrasions and destruction.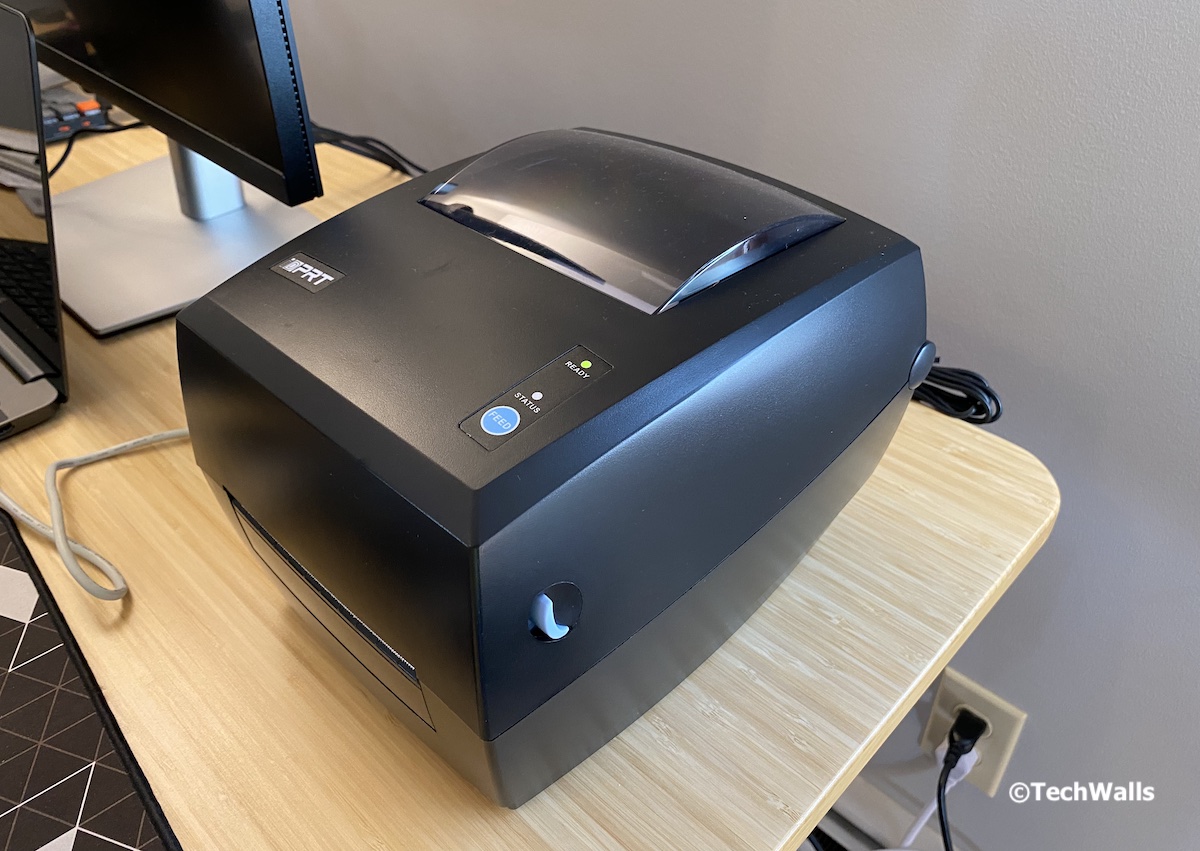 Secondly, the printer is compatible on three operating Systems; Linux, Windows and MacOS. Setup of the printer is fairly simple as drivers are available on the website and you can use the drivers on the USB stick provided with the printer. Loading labels is simple and doesn't require a bracket to hold the roll. After setup, the printer allows for adjustments to ensure proper printing.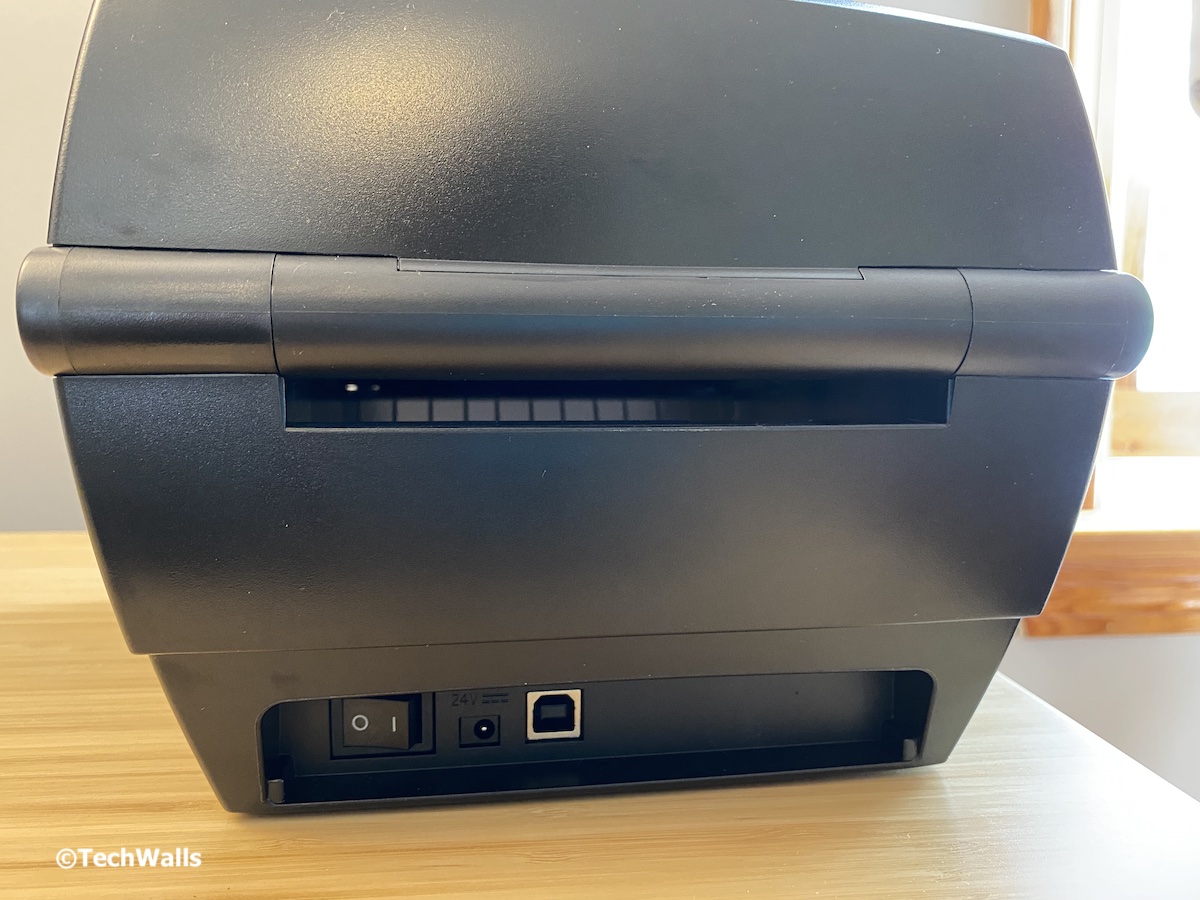 Possible Uses
With the fast speeds and high quality, the SP420 can be great for home offices to print shipping labels. Also, some work environments who need printed labels for items and packages. The printer can easily be plugged into platforms such as UPS, Amazon, Ebay and more. Creating barcodes is another way to utilize the printer capabilities. The printer will allow you to keep your products labelled and priced for future customers. Lastly, you are able to print QR codes to be scanned for personal or business use.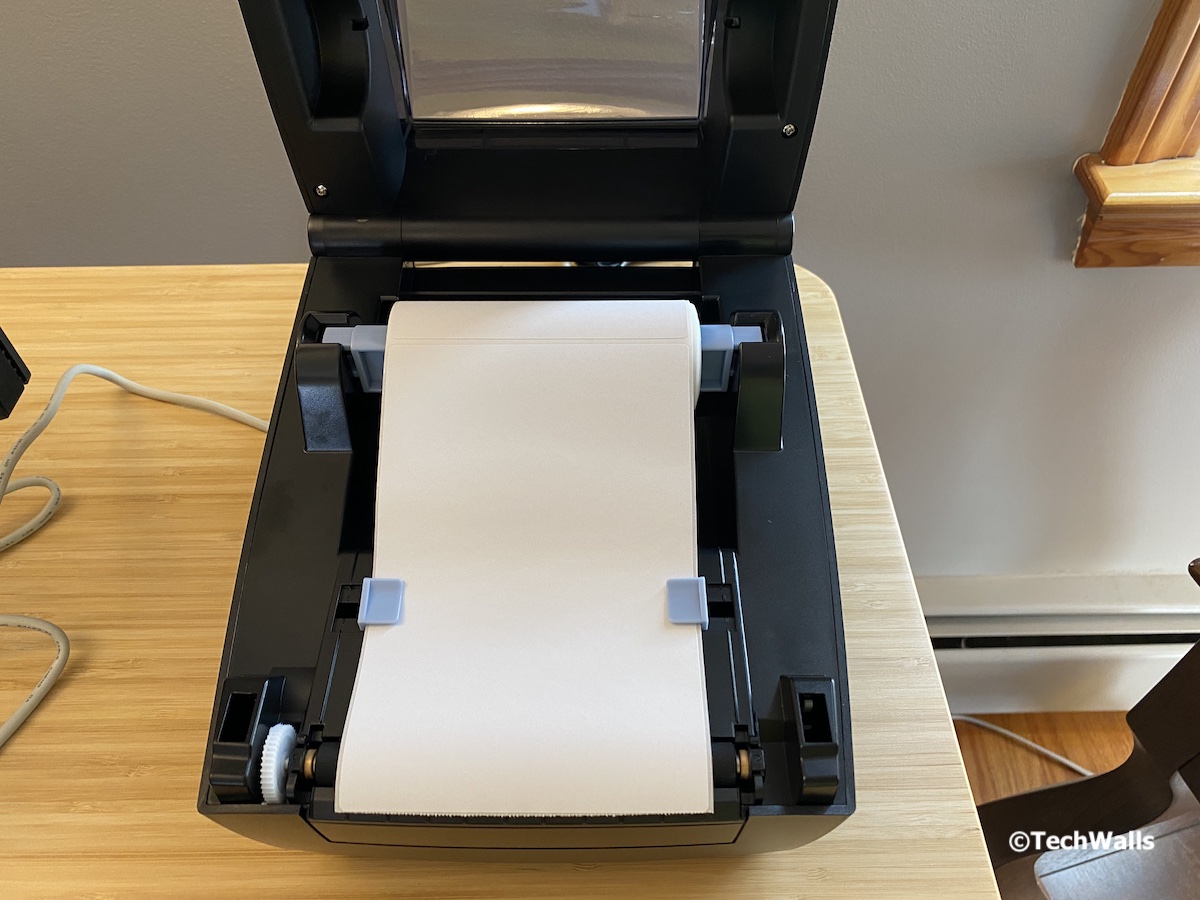 Thoughts
I'm really impressed with the SP420. Labels are printed at a quick speed and come out sharp. There is no smudges or discoloring when printing multiple labels at once. The price is also very affordable as a $40 coupon can be applied on Amazon thus bringing the cost to $119 before taxes. I believe this product can help Shopify and other E-commerce business owners in labeling their shipments without extended wait times.
Disclosure: As an Amazon Associate, I earn from qualifying purchases. The commission help keep the rest of my content free, so thank you!