Since the emergence of technology, the need and urge for the latest gadgets is increasing day by day. With unbounded needs and desires for 'IN' products, one always searches for authentic, reliable and durable websites online.
Why is this so?
Most probably, the buyer concerns about product authenticity and demands the best buying experience. The buyer is already taking a BIG risk of spending his money buying tech gadgets online which are intangible to him right away. At these times, it becomes a matter of life and death.
Online Retail Stores Have Become a Huge Market Places
In this "Technology" era, there are many online stores that are paving their ways in the direction of selling good quality gadgets online and it has created a competitive environment.
Although, you shouldn't rely totally on these sites. In order to find out the trusted online store for gadgets, you must have to follow certain steps.
Research the Product and the Site
First of all, do research on the gadget you are going to buy, whether the picture that is showing to you is actual or not. Moreover, you need to compare the specifications of the tech gadget with that of mentioned on its official website.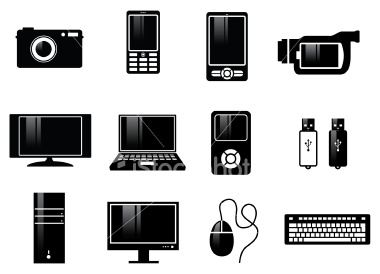 Other than this, you should also research the price. Compare the price mentioned on the official website with the price at which the seller selling you the gadget. The price also helps in determining the product originality.
Also, research the availability and the range of products so the buyer can decide according to his desire. Research the amount of traffic a website gets. So you can make an overall perception of the whole store and it's working etc.
Check Reviews or Feedbacks
When you are purchasing online, you need to go through the reviews that have been shared by the previous customers on the product and the seller behavior as well. Checking reviews is very important as it helps the buyer identifying the trusted and reliable online store.
Positive assurance helps you to decide to buy from a respected site. As some websites also go with attractive offers and play with tricks to make the customer tempted towards the products. But in such cases, Review Section helps. Before purchasing any gadget online, you must go through the reviews or feedbacks at least once.
Be Careful
You have to be very careful in selecting an online store. Choose a trustworthy and certified site to shop for. You must also be concerned about the authenticity and the warranty of the gadget.
To avoid any kind of cyber theft, we need to check for secure websites and always purchase products from sites where Https and SSL are enabled. Because some hackers design fake websites to fetch personal and financial information of the customers in order to harm them.
Also, the payment mode should be verified and secure. You should go through the store's various policies like a privacy policy or an exchange policy etc. Check how they guaranteed their goods.
Use Familiar Websites
Opt for the websites, you are already aware of. The websites you have already tested, are the most trustful online shops to buy anything.
AliExpress and Amazon are where you find each and every product especially the gadgets. Be cautious about the wrong spellings or sites with different top-level domains etc. Sales on the sites are very attractive that you end up giving your information.
Also, the sites that have served you before with good experience, try to keep your information private and try to maintain their repute in front of you. Happy Customers become their regular customers.

Customer Service
Another very important factor in identifying a good online store is to figure out how its customer care service works. If a customer care service behaves well and resolves all your queries and satisfies you with his guidance, then you can consider buying from that store.
In a Nutshell, Genuine Products' durability depends on the above-mentioned factors. We have recommended the best steps for you to consider what to buy and where to buy. So, you just sit back and buy anything you want by keeping these measures in your mind.
Disclosure: We might earn commission from qualifying purchases. The commission help keep the rest of my content free, so thank you!