If you or your family members have respiratory diseases like asthma, you probably are using an air purifier already. However, it might be very difficult to see its effectiveness, especially when most air purifiers don't have good-quality sensors to track air quality. Therefore, you should get a dedicated air quality monitor to check indoor air. In this post, we're checking out the iClever IC-CWA1W.
Unboxing & Testing Video
Features & Performance
The iClever air quality monitor has a shape of a cube with an LED display on top. It has a built-in battery, so you can easily move it between rooms. Once fully charged, the battery can last about 4-5 hours. The battery life might be shorter if you leave the screen on all the time. You should long press the power button on top to turn it off when you don't want to use it, otherwise, the battery will be totally depleted the next time you turn it on. You can recharge it by plugging a micro-USB cable to the back.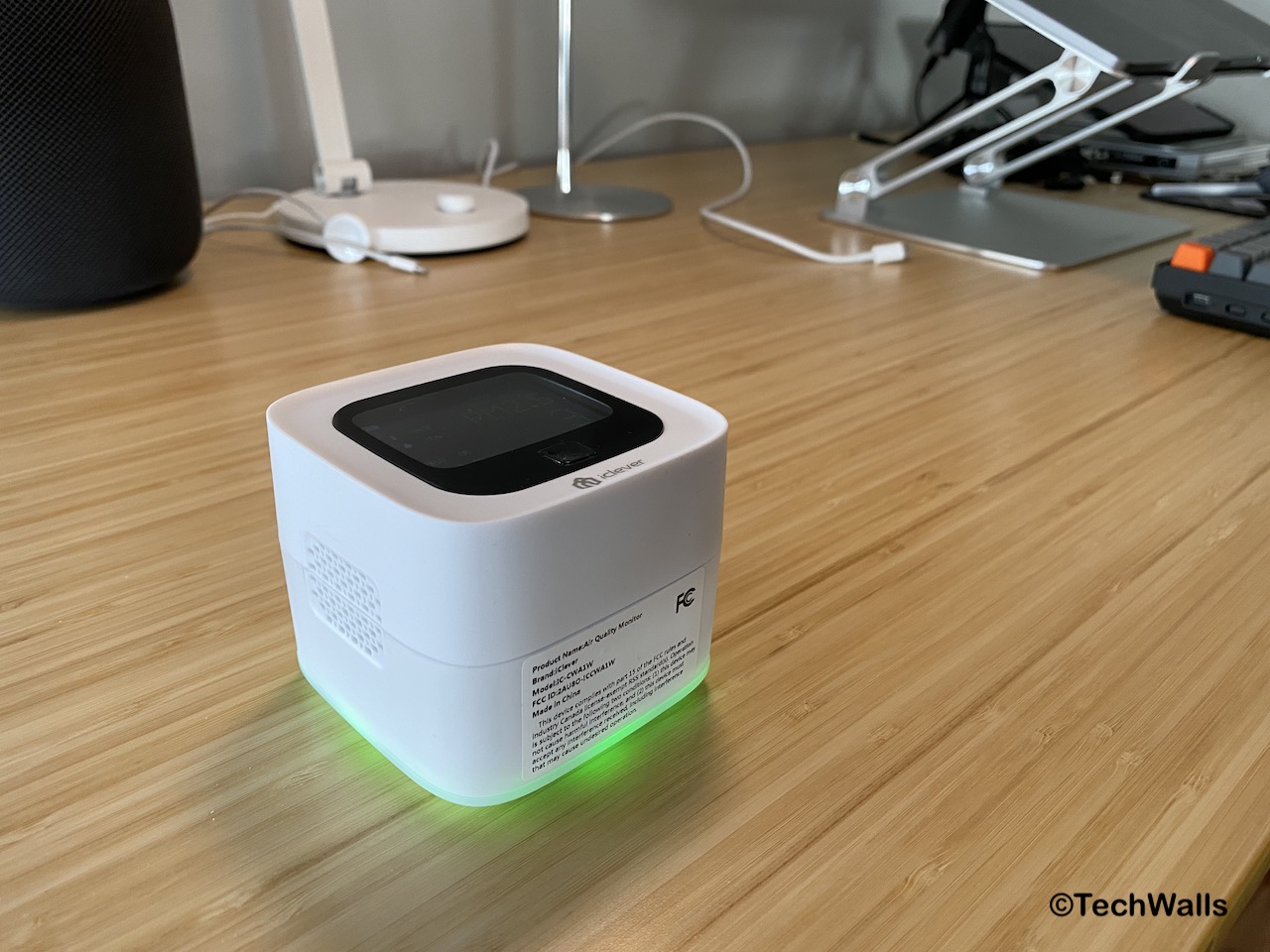 The iClever has air inlets and outlets on the 2 sides. There is a fan inside to suck in the air for checking, so you can hear a very quiet noise when powering on the unit. All the readings on the display are updated in real time. Here you can see the current temperature, humidity, PM2.5, PM10, and PM1.0. The most important information is PM2.5 since it is showing the amount of fine particles in the air that can seriously affect your health. The reading is color coded not only on the display but also on the LED light on the base. The glowing light will be green when the PM2.5 stays below 75 μg/m3 to indicate the air quality is safe. When the light turns yellow or red, you should find ways to improve indoor air quality immediately because it can be dangerous for your lung.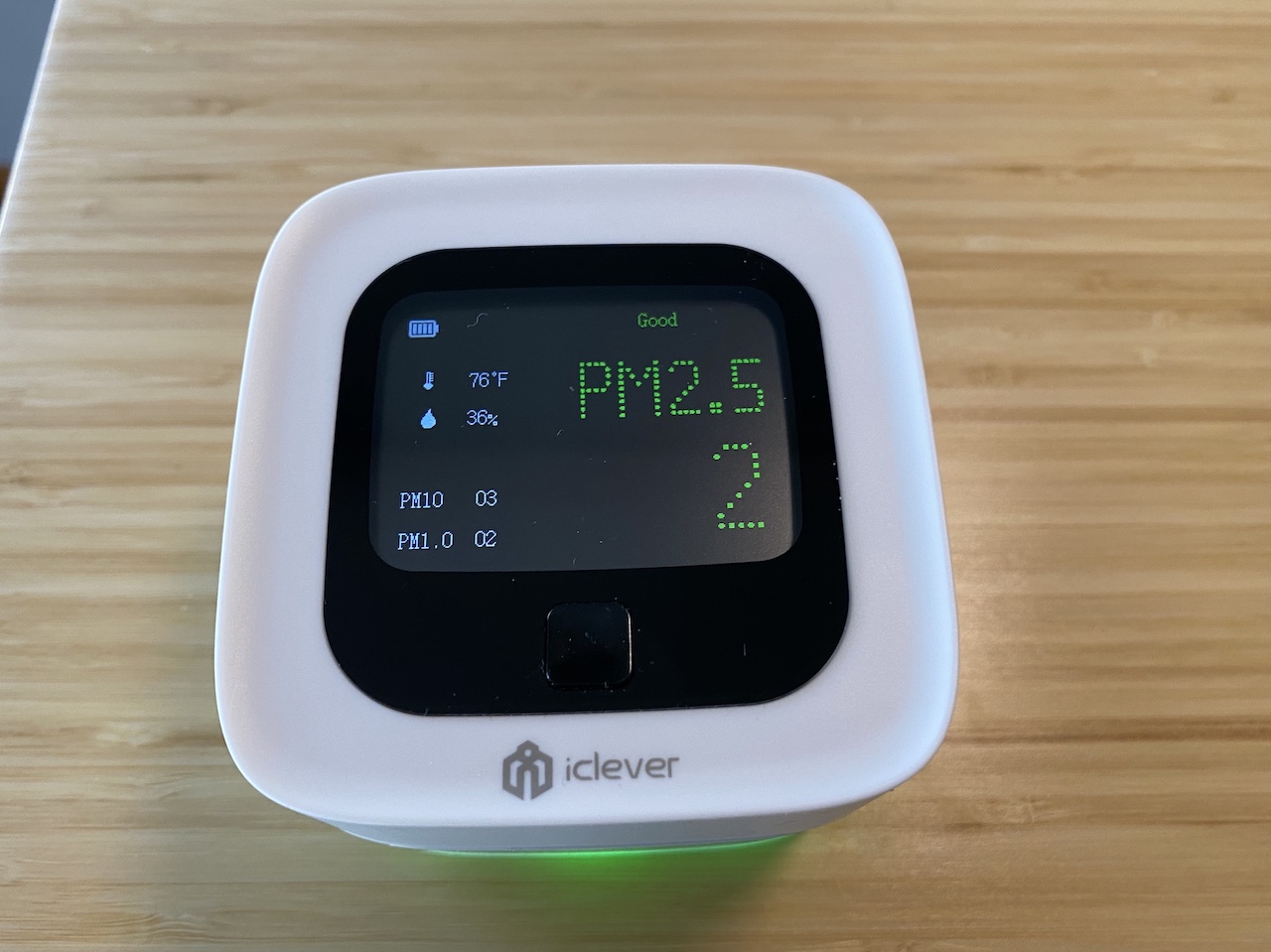 I've compared the readings with my other air quality monitors and thermometers, the iClever seems to be quite accurate. The only problem I had is I couldn't set it up in the Smart Life app after many attempts. The app is useful if you want to track air quality over a period of time. Besides, you could also set it up to automatically turn on an air purifier when the air quality turns bad. I just need to check the current air quality, so those features are not really important for me.
Despite being accurate, the iClever air quality monitor is quite costly at the moment. I will recommend the product when its price drops to around $50.
Disclosure: We might earn commission from qualifying purchases. The commission help keep the rest of my content free, so thank you!