HPRT MT810 is the successor of the MT800 that I reviewed a few months ago. I quite liked portable printers and actually used them more often than I expected. However, they still had some disadvantages and fortunately, some of them are addressed with this HPRT MT810.
Disclosure: We received the product in exchange for the review. We spent time testing it to make sure the review is honest and unbiased.
Unboxing & Testing Video
Features & Printing Quality
The HPRT MT810 really impressed me with its compact and lightweight design. It measures 280 x 95 x 50mm and weighs just about 1kg. I thought that I'd have to carry a thick stack of paper sheets when traveling like I did earlier; However, it is unnecessary because the printer can hold a roll of paper inside. Therefore, the printer becomes more portable than ever and you can fit the whole printer with paper in your bag or backpack. Another benefit of the paper roll is that we can print continuously and don't have to fetch every single page.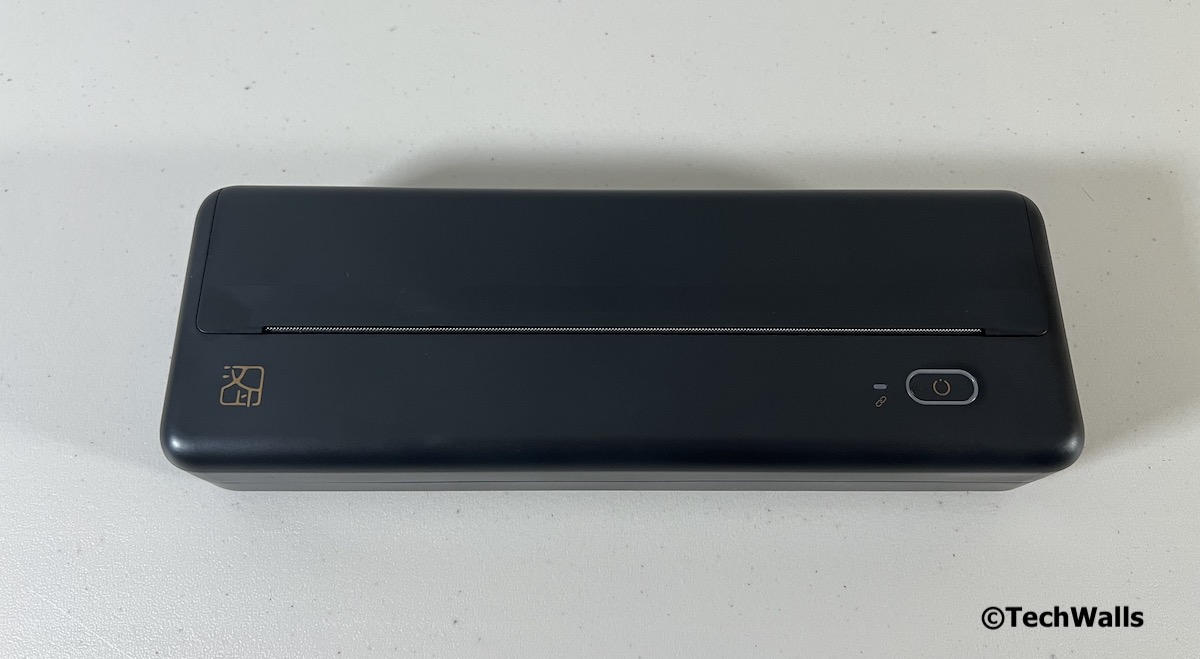 Since this is a thermal printer, it doesn't require any ink cartridge or carbon ribbon. All you need is the thermal paper roll and each roll can print up to 200 A4 pages. The printing paper will come out of the opening on top and you will need to tear off every single page. Besides, the thermal paper is thin and can't hold it shape. Another downside is that the printing quality is just acceptable and can't compare with traditional inkjet or laser printers. The text is readable but looks jagged when seeing up close. Obviously, this is not built for professional works and you should just use it in case you can't have access to full-size printers.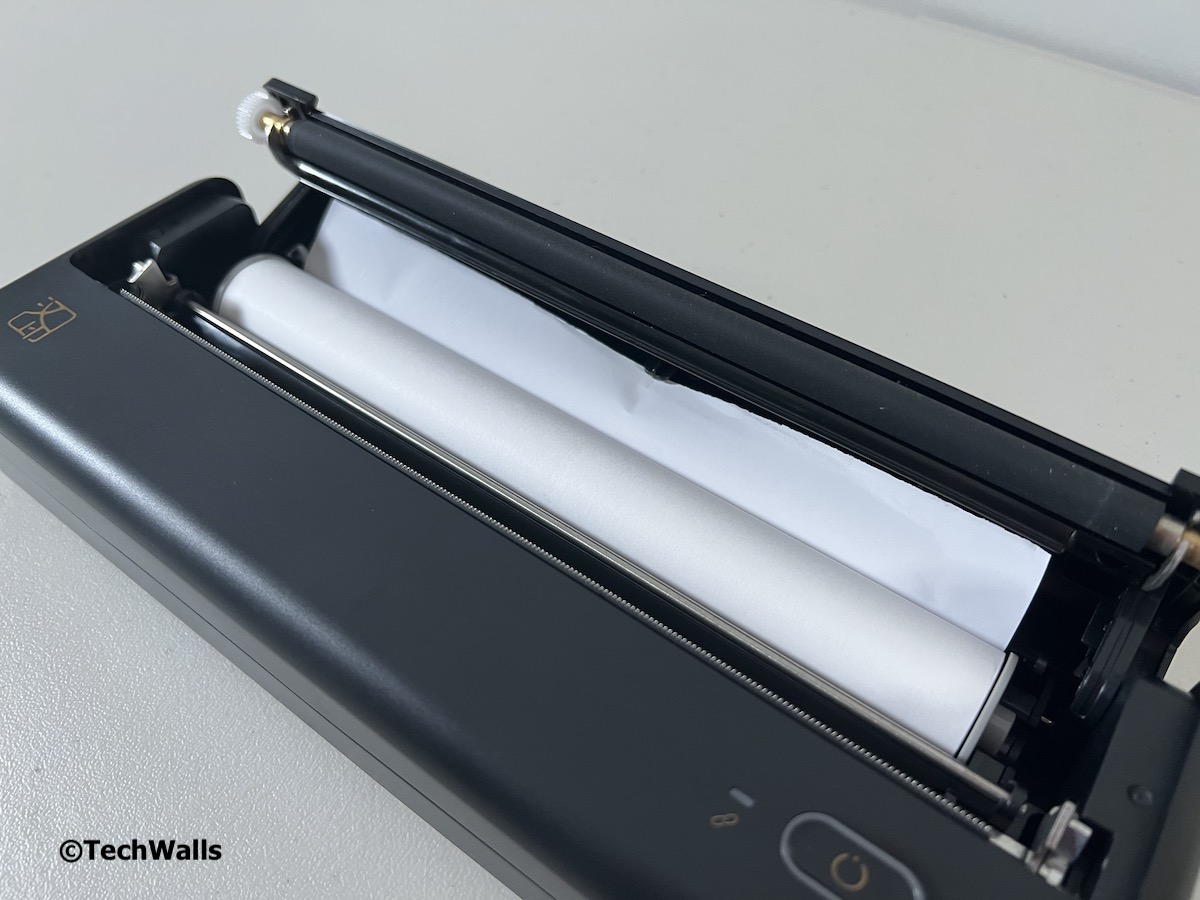 A huge advantage of the MT810 printer is that it is so easy to set up and start printing. I just needed to install the HiPrint app and connect it to the printer via Bluetooth. Then I can choose any document and start printing anywhere without using a laptop or computer. The printer is powered by a 2,500mAh battery and once fully charged, it can print up to 140 pages.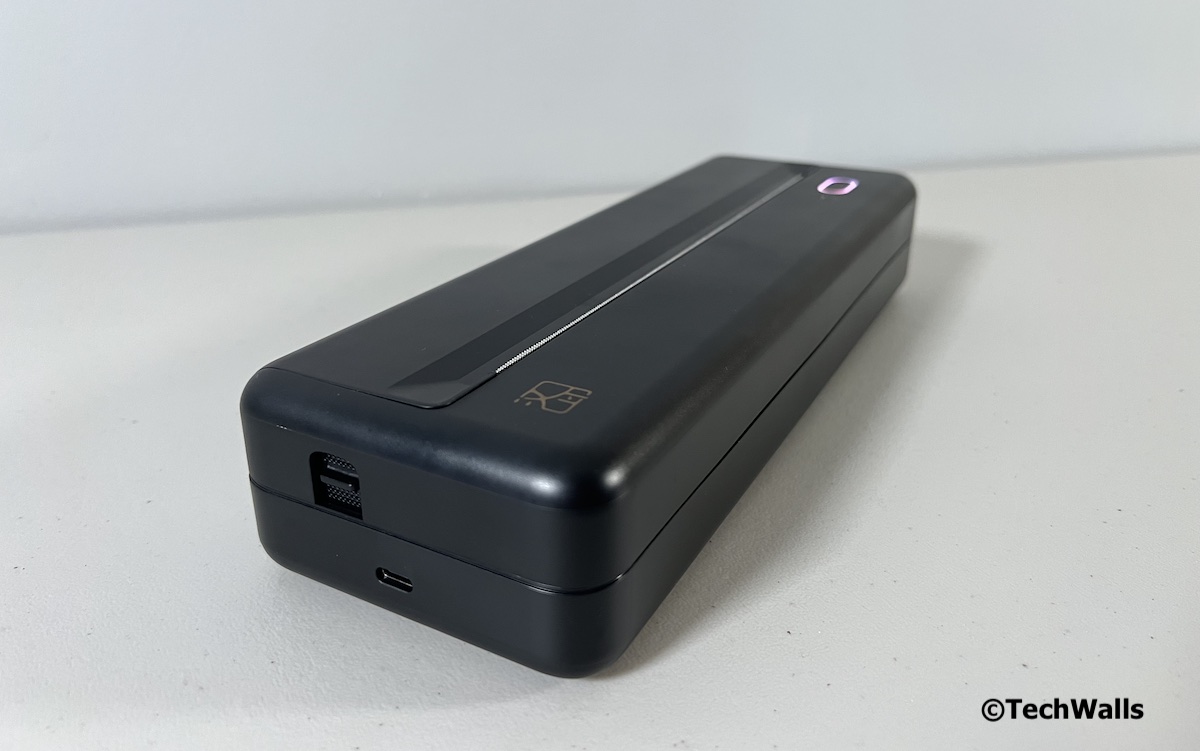 All in all, the HPRT MT810 is a niche product and it is really helpful for people who need to print on the go. As compared to other mobile printers on the market, the MT810 is much more portable as we don't have to bring external paper sheets. If you're interested in the product, check it out on Indiegogo.
Disclosure: We might earn commission from qualifying purchases. The commission help keep the rest of my content free, so thank you!