Convertible hybrid laptops have been available in the last couple of years but somehow the category is not really well adopted. The most popular Intel 2 in 1 products you can find on the market are Microsoft Surface and Lenovo Yoga, and I really love those products.
The only problem is that their prices are still not easily approachable. Those are the reasons why I expected a low-priced hybrid laptops for a while. The HP Pavilion 11t-n000 x360 is the laptop that would not make your wallet slimmer and it seems to be a powerful one as well. Let's read on to see how this laptop performs.
Unboxing Video
Design
Hybrid laptops have 3 primary designs, which are sliding screen, detachable keyboard, and rotating hinge. The Pavilion x360 features a 360-degree hinge, which is quite similar to the Lenovo Yoga. The design allows users to use the device in 4 different modes, which are notebook to work, stand to watch, tend to play and tablet to go. I mostly use it as a normal laptop and sometimes I fold back its screen all the way to use it as a tablet. Of course, the keyboard will be turned off while in tablet mode.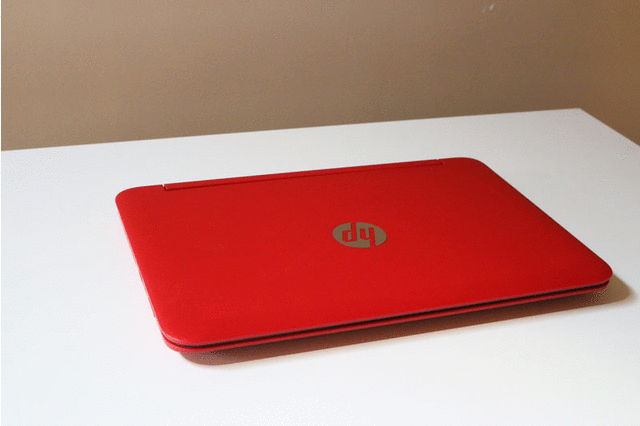 The x360 is available in 2 colors, smoke silver and brilliant red. My review unit comes in red and it looks stunning. I think HP did a really good job designing this laptop, especially at the low price range. I really love the soft-touch plastic covering the whole laptop, combining with its black screen and brushed-metal finish of the keyboard, everything looks just right in my opinion.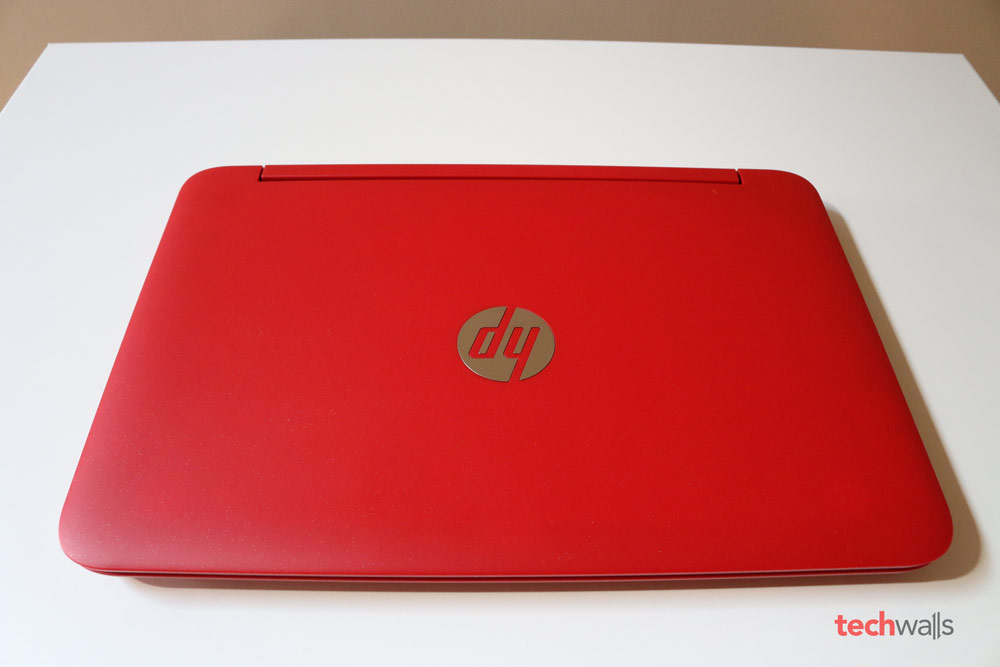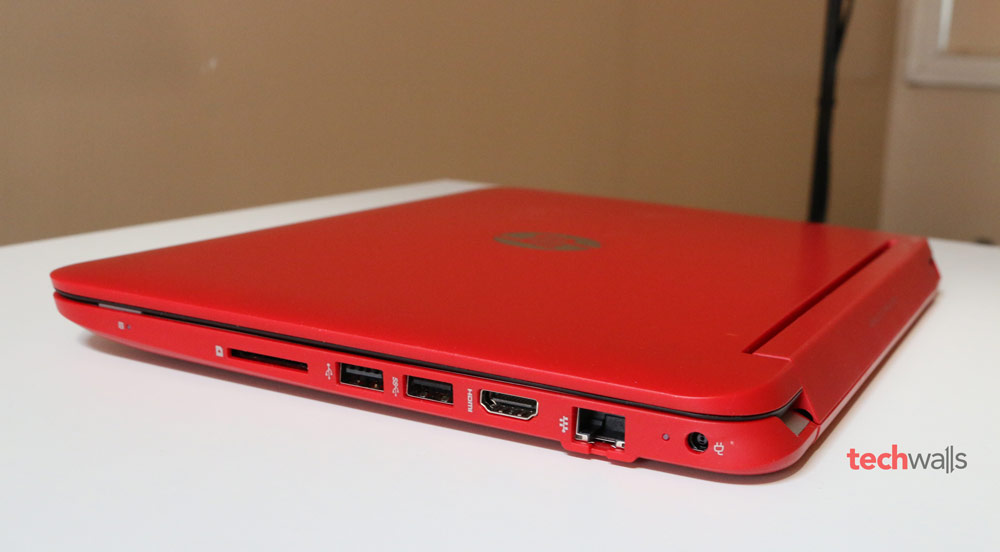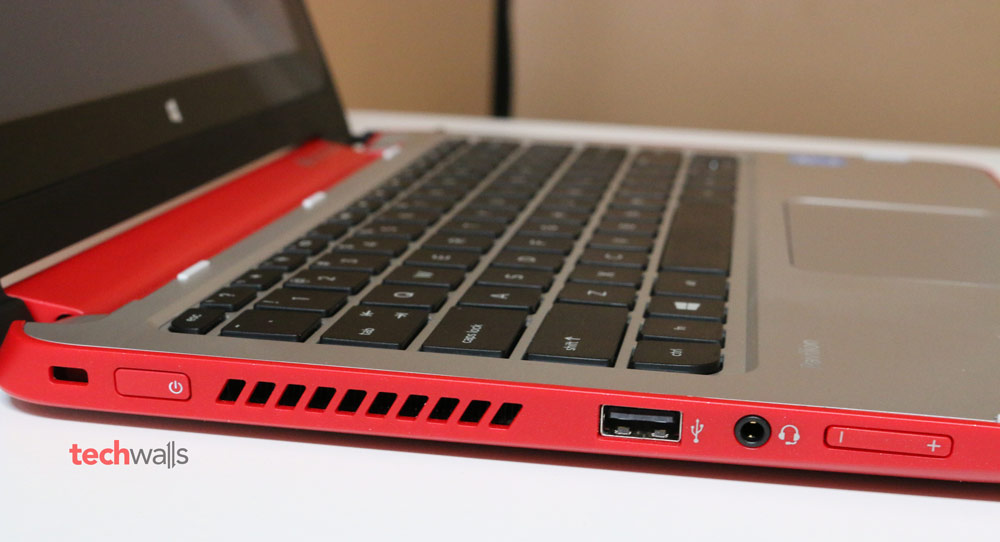 Unfortunately, this is still not a perfect design. I found some issues using it in the last few weeks. Firstly, the device is quite heavy (over 3 lbs), or my hands are not strong enough to hold the device while laying down on my bed, like what I can with other tablets. Therefore, I just can use it in the tablet mode when I'm on my desk or putting the device on my lap. I also think the laptop is a little big, particularly for a 11.6-inch screen. This could be due to thick bezels around its screen. Besides, I'm also not comfortable with the touchpad. It is quite sensitive, however, the mouse buttons are very stiff. Anyways, this is not a big issue because I can use the touch screen or double tap on the touchpad instead.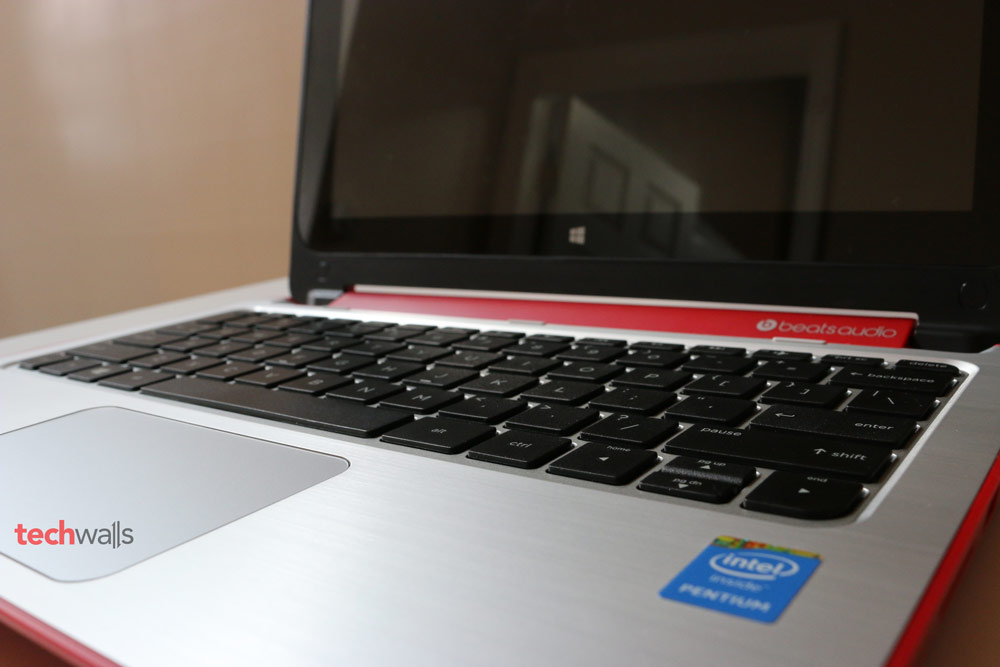 Display
This is my first laptop with a touch screen and I find it very useful. I am using it more often than I thought, especially in tablet mode, because it is quite responsive and much faster than using the touchpad or external mouse.
The size of the display is great for a portable notebook. The 11.6-inch screen has enough estate to browse web, watch movies or work with most softwares out there. However, the problem is that the display is just acceptable but not outstanding. I set the brightness at around 90% but the screen is still not bright enough and the colors are quite dull. The resolution of the screen is 1366 x 768, which is not bad for a small laptop but the image quality is not clear at all and I can easily see pixels on screen. If you are using a high-resolution screen like the one on iPad, MacBook or Nexus, you will be disappointed with the screen on x360.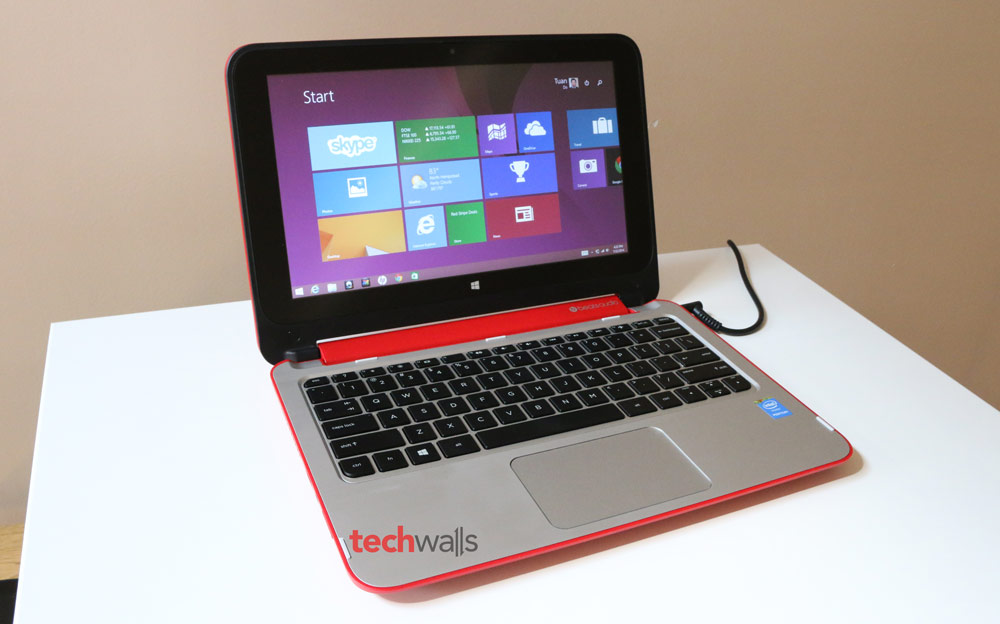 OS and User Experience
I've used Microsoft Windows OS for decades and got used to all of its versions. That's why I don't have any problem using the OS like many others do. Although I switched to Mac for about a year, I'm still using Windows on my machine and the Windows 8.1 is perfectly fine in my view. Of course, I'm using it like Windows 7 and barely touch Windows metro apps.
The Pavilion x360 is powered by the Intel Pentium N3530 Processor with Intel HD Graphics, 4GB of RAM and 500GB 5400 rpm Hard Drive. This is a quad-core SoC being used on entry-level notebooks, it is power efficient but not really powerful. Occasionally I experienced lags and freezes when using some softwares like Google Chrome or Adobe Photoshop, the problem can be reduced by uninstalling some preinstalled softwares like McAfee Antivirus. The performance of the processor is somewhat similar to the Core i3 on the laptop I used 4 years ago. In general, it is good for browsing Web, watching videos and word processor. If you are looking for a laptop for gaming or photo/video processing, this shouldn't be your option.
Battery Life
This is another weak point of this laptop. Although it runs on an energy-efficient processor, the 2-cell Lithium Ion battery drains out very fast. This is probably due to its low capacity. In my battery test, I could watch a 2-hour movie and continue with 1 more hour browsing web before the battery is totally dead. That means the battery could last just around 3 hours.
Another issue is that the battery still drains out even when I'm not using the laptop. My battery level was about 40% and when I tried powering the laptop on 4 days later, it can't start because there is no energy left. This is quite a big issue and I really hope HP will solve it soon.
Conclusion
Pros
Flexible design with different modes to use.
The red color looks gorgeous.
Chiclet-style keyboard is comfortable to type.
Touch screen is responsive and quite helpful.
Unbeatable price.
Cons
Bulky and heavy.
Display is not crisp or clear.
Performance is not really smooth.
Battery life is too short.
The HP Pavilion 11t-n000 x360 is available on Amazon and HP website for less than $399. This is at the same price as many 10-inch tablets out there. I recommend this product if you are on a low budget and can't afford a laptop and a tablet at the same time.
#spon: I'm required to disclose a relationship between our site and Intel This could include Intel providing us w/content, product, access or other forms of payment.
TechWalls Rating
Design - 8
Display - 6.2
OS - 7.5
Performance - 6
Battery Life - 5
6.5
Good
A good entry-level hybrid laptop
Disclosure: As an Amazon Associate, I earn from qualifying purchases. The commission help keep the rest of my content free, so thank you!