The quality of data you have at your disposal will determine your success in the world of business – both for online and offline platforms. Indeed, data gives you that competitive edge you need to increase sales and authority in your chosen industry.
What is web scraping?
The term web scraping may not sound like you're only getting morsels of information from the Internet. This can never be farther from the truth. Scraping for data on the Internet is vast, in that software programs developed for this purpose can collect vast amounts of small data and create a huge database, which entrepreneurs, marketers, and even the top CEOs can use in different aspects of their business.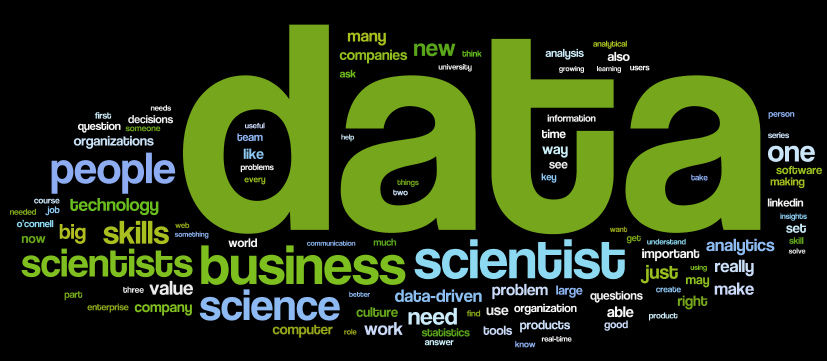 Contrary to common belief, web scraping isn't just useful for a few industries. What the general public doesn't realize is that web scraping collects relevant date for a long-list of enterprise industries.
Data is the modern-age differentiator. Data functions as the heart of many business and marketing strategies of old and new companies alike. Whether you are planning to launch a new product or if you need new ideas for your existing services, you need easy access to a huge amount of data that will enable you to come up with strategies that will lead you one step closer to your business goals. This is where the concept of web scraping comes in.
To have a clear understanding of what web scraping is, let's look at this example:
You are an online business owner who wants to be ahead of your competitors. With web scraping, you gain the ability to view data on the online platforms of your competitors. Of course, you can do it the old-school way and copy-paste information manually. But since you will need to collect pages upon pages of data, you need a better solution.
This is where web scraping becomes useful to you.
Web scraping is a process that involves the automation of extracting data online, hence making it fast and efficient. Web scraping helps you extract a massive amount of data from any website, be it a small e-commerce site or a large website for a multinational company. The data is saved on your computer, hence granting you unlimited access to valuable information.
In some instances, some websites feature data which you cannot copy and paste. Web scraping allows you to extract all these "inaccessible" data so you can utilize them to your advantage.
Yet another great function of web scraping is that you can easily convert and save the data in a format of your choosing. With data in your chosen format, it becomes easier to retrieve, assess, and analyze, and utilize the information in your preferred style.
Simply put, web scraping makes data extraction simple and easy, speeds up data automation, and offers fast access to extracted data in your preferred format.
Web scraping can save you time, money, and energy from downloading, copying, and saving data manually.
There are many ways by which the retail and marketing segment of various industries can benefit from web scraping. Here are a few applications that highly benefit from data extracted from web scraping:
– Competitor price monitoring
To be ahead of the game, you need to have competitive pricing. It assumes a significant role in the success and growth of your company. Keeping track of the prices offered by your competitors is imperative, but manually doing this is impractical.
Furthermore, prices are volatile, hence they change now and then. Web scraping facilitates the automation of extracting prices from your fiercest competitors in the industry. It also updates you on brand-new pricing strategies launched by rival companies.
Web scraping can do all these in record time and implement such activities regularly.
– Capturing images and product descriptions
It can be a challenge to capture all images and product descriptions from a long list of manufacturers. The good news is that web scraping makes these activities easy and breezy. It automates the fetching of images and product descriptions within a short period.
– Keeping track of customer feedback
The sentiments of your customers are important in growing your business. Without their input, it can be very hard to retain loyal customers and create new ones. The feedback about your products and services can help you in making the necessary changes in your manufacturing process and production strategies.
Gathering all reviews from different websites is quick and easy with web scraping. This neat process makes it possible to collect all data and store in on a spreadsheet where it becomes easier for decision-makers to compare and analyze reviews based on keywords.
– Online casino gaming
Web scraping has helped casinos in growing their platform and expanding their reach to more players from all around the world. Extracted data makes it easy for them to deliver irresistible offers to their members.
The world of online casino gaming is much like how it is at traditional casino establishments. The more your casino shine on the screen, the more members sign up to play your games. And of course, aesthetics is not the only key to online casino success.
Online casinos utilize web scraping to find out games that members from competing online casinos play. An excellent example is slotcatalog.com that makes use of web scraping to analyze the demand for certain games and rank the games accordingly. If online casinos use the data they collected from web scraping, they will be able to get more members to sign up with them through appealing promos and bonuses for in-demand and fun games.
– Market data aggregation
Of course, the Internet is the ultimate source of valuable and free data. But all this information is useless if you can't have all the ones that you need for a relevant task or activity. Web scraping can pick out specific data based on the criteria that you require. Instead of sifting through random information, web scraping extracts all data that is relevant to your niche or industry.
Web scraping is an important tool for data aggregation since it saves your business time and resources. Instead of tasking an employee or yourself to perform market data aggregation, you can simply rely on the web scraping software to do the job for you. This means that instead of spending days to gather pertinent data from hundreds of websites, you can get the same amount of work done for significantly less time.
Web scraping can be used to scrape the data off from various websites and obtain the most relevant information.
– Financial statement extraction
Business analysts need financial statements from online sources to determine and evaluate the financial health of a company, as well as provide recommendations on whether it is safe to invest or otherwise.
Financial statements that are open for public access can be accessed online, so web scraping isn't necessarily a corrupt tool. Again, any type of technology can be used for other bad or good intentions. For legitimate businesses that simply want to utilize data and present intelligent decisions, web scraping is a positive tool altogether.
Web scraping allows companies to extract financial history information, some of which are not even available in traditional form. With a rich history of financial information, analysts can easily project opportunities when investing for certain companies.
– Insurance
Insurance companies utilize alternative data to come up with risk assessment trends. The elements used in risk assessment are often extracted from data gathered from web scraping.
Insurance risk assessment involves the analysis of a multitude of factors. For companies that offer insurance service products to hundreds or thousands of clients, it is important for them to evaluate each one of them efficiently. By automatically using online information, insurance companies now find it easier to arrive at decisions that are crucial in approving policies and studying risks of potential insurance holders.
– Data science applications
Real-time analytics refers to the analysis of data immediately once data becomes accessible. It is a new breed of analytics as batch-style analytics usually take hours to be extracted, while some may be delayed hence a reduction in the productivity and efficiency for companies. With real-time analytics, a business can readily produce insights without any delay.
Companies that utilize real-time analytics in their day-to-day operations also use web scraping to extract the data in a preferred format so analysts can come up with insights that are relevant to business operations or produce crucial information that can be used in other parts of business processing.
In order for workers to provide intelligent analysis and produce important paperwork for the company, they need real-time analytics to be extracted and collected in a quick and efficient manner. As real-time analytics churn up a large volume of data, it is impossible to sift through all of them manually.
Web scraping gives specific people within a company easy and complete access to information so they can make decisions faster, hence increasing the productivity and efficiency of the company as a whole.
– Predictive analysis
Web scraping is paramount for those who engage in predictive analysis. Predictive analysis is a discipline that makes use of existing data to formulate strategies and forecast future outcomes or trends. Of course, it cannot forecast the future accurately but it delivers the probabilities systematically and intelligently.
Predictive analysis is an integral part of the business sector. It is being used to study and analyze customer behaviors, products, and other relevant information that facilitate the evaluation of both risks and opportunities.
And with the vast amount of data used in predictive analysis, a lot of companies use web scraping to simplify extracted data.
– Risk management
The role of web scraping in risk management is similar to what it accomplishes for predictive analysis. In the world of business, there are many risks involved not only when engaging in business deals with other companies or clients, but also when hiring new people. Companies need to weigh the risks of hiring certain individuals, especially in sensitive and decision-making positions.
During the employment process, businesses implement background checks to assess the risks involved in hiring applicants. Running manual background checks is tedious and time-consuming. By extracting the relevant data through web-scraping, companies can simply search from the data extracted from the Internet.
Furthermore, employers utilize information from legal databases, news or press articles, sanctions lists, financial registers, and insolvency registers to determine whether an applicant has a good track record or reputation.
– Product and service marketing
Intelligent data is crucial in any marketing and sales effort. This is nothing new, as online and offline information has always been used by companies to develop marketing strategies to sell. The data extracted from web scraping helps marketers to come up with effective and realistic marketing strategies.
Data-driven marketing strategies are very powerful in driving sales up and boosting the popularity and reputation of companies who use them.
– Content marketing
In the field of content marketing, web scraping is utilized by online marketers to collate data from blogs, websites, and social media platforms such as Twitter, Instagram, and Facebook among many others.
The data from these online platforms through web scraping are used to produce engaging content that increases web traffic resulting in increased sales for e-commerce websites or those who promote their services online
– Lead generation
For companies that use leads in their marketing campaign, lead generation is imperative. But instead of calling people one-by-one, marketers now rely on web scraping to provide them with information that will help them find leads that they can easily turn into customers or sales, depending on what product or service a business offers. Web scraping is a cost-effective way to generate leads, hence turning traditional outbound sales calls into obscurity.
Web scraping is an invaluable tool in this day and age for many industries. It can provide many opportunities for companies to grow and help people by simplifying their tasks at work or in business.
Disclosure: We might earn commission from qualifying purchases. The commission help keep the rest of my content free, so thank you!