Traditional marketing methods are vast becoming ineffective. With the advancements of technology and the commonality of its use, consumers are finding ways around or simply ignoring marketing methods such as commercials, banner ads and pop-up advertisements. As such, businesses have become more creative and content marketing has seen a substantial rise. To properly execute it, it is important to understand not only what it is, but how it is effective and the proper ways to implement it.
What is Content Marketing?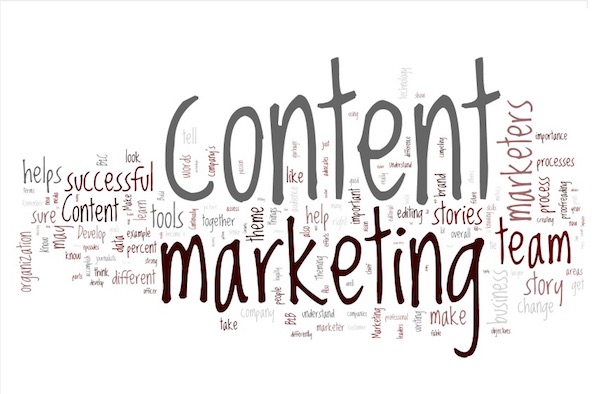 As its name suggests, content marketing is a form of marketing that utilizes various forms of content to draw in targeted audiences. This may not sound like such a new concept, however the type of content is what sets it apart from the run of the mill content shared. Effective content marketing provides information that the consumer is seeking or can learn and grow from.
How Does it Work?
Another difference between content marketing and common blogs or other forms of marketing is its reach. Content marketing does not focus on things that are only relevant to the business, but rather targets and expounds upon topics that the consumer is interested in. As such, the content is posted on a number of sites and is sometimes used as guest blog posts. The content is linked back to the company's website, which helps to draw the consumer to the business.
How Can it Help Your Company?
Content marketing helps to do something that most other forms of advertising simply cannot do, and that is to build a relationship with the consumers. By providing quality information that the consumer desires, the company that provides the information becomes a trusted resource. Once the client trusts the business' opinion the sales process becomes fairly simple. Not only will the customer trust you enough to buy from you, but with an actual relationship rather than a simple point of sale transaction, the customer is more likely to be loyal to the brand, creating longevity and securing revenue.
This form of marketing is less abrasive than other marketing forms and gives the consumer a feeling of control. With that feeling comes a certain level of comfort and makes it easier to gain the consumer's trust. Though it may seem a little lackadaisical in theory, it has proven to be very effective and continues to grow and evolve to include different types of content, such as videos and various social media platforms. Learn more about your content marketing options and how it can benefit your company by contacting your local digital marketing firm today.
Disclosure: We might earn commission from qualifying purchases. The commission help keep the rest of my content free, so thank you!