Whether your remote team is scattered around the globe or they are working from home in your locale, you need to ensure that they are productive. How your employees perform can have a huge impact on what your business will be able to accomplish going forward. Having a system in place to monitor and track your employees' progress is crucial in ensuring that each of your employees is completing their tasks on time and to the required standard.
Tracking the progress of a remote team can be challenging. Working remotely, your staff can take a much more liberal approach to their work, with nobody looking over their shoulder to make sure they are on task. It's important to develop a relationship with your team where you can trust them to complete their work within the allocated time frame. However, it's also useful to be able to check-in and see how your team is performing so that you can better manage the future requirements of your business and see which employees are most valuable to your organisation.
Let's take a look at just a few ways that you can track your employee's progress when they are working remotely.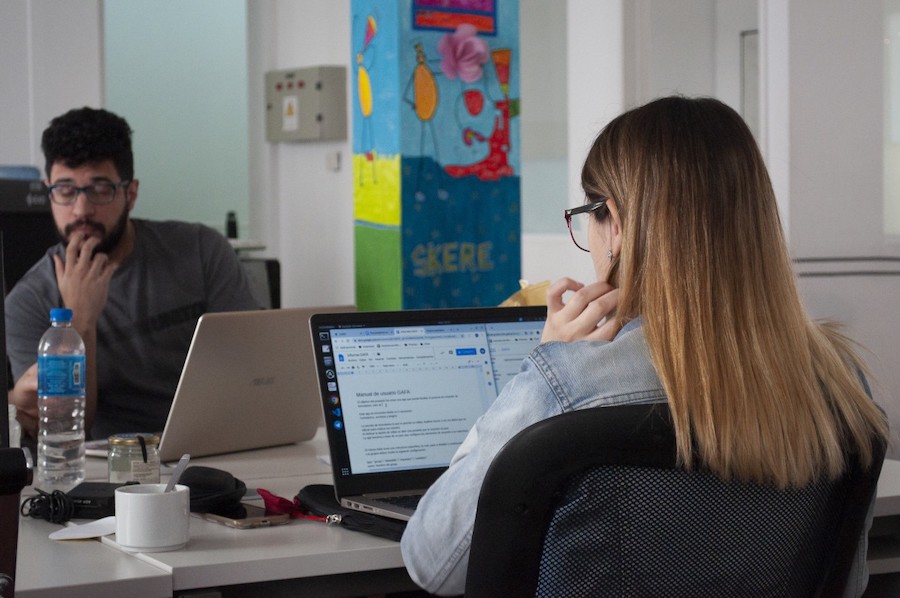 Employee Management Tools
In today's modern business world, there is a range of tools that you can utilise to help manage your employees. Online rostering software can help you to manage your staff schedule with ease, payroll services make processing wages a breeze and project management tools help to keep all of your employees on-task. Many of these tools have built-in reporting functionalities that will allow you to track different progress metrics to see what your team is working and how they are performing.
Assign Milestones And Project Deadlines
Setting project milestones and deadlines are essential to ensure that your team stays on track. If you notice that certain team members always fail to complete the tasks delegated to them on time, you will be able to communicate your concerns to them. When you're setting project deadlines, it's wise to use a platform that your team can access with ease. A dedicated project management platform will help to simplify the process of assigning deadlines and tracking employee performance.
Clear Lines Of Communication
With so many business communication tools to choose from, there is no excuse for poor communications with your staff, no matter where they are based. However, before you consider a communication platform, be sure to consider your team. For example, if the members of your remote team are based in different zones, you will need to be able to leave messages or recordings for them. On the other hand, if they are based in the same area as you, you might prefer live video-conferencing. Maintaining clear lines of communication with your remote team will help you to address any concerns they may have and get regular progress updates from them.
Focus On The Right Metrics To Ensure Progress
Depending on what industry or business you are in, the most impactful metrics might be different. If your remote team is working in a customer service capacity, for example, you might measure their performance based on customer reviews of their interaction. On the other hand, if the remote team is focused on sales, you might pay more attention to the call volume or number of sales made. It's important to focus on the most relevant metrics when measuring the performance of your remote team to ensure each member of your team is progressing in the right way. With each member of your remote team completing their tasks, working efficiently and being as productive as possible, your business will continue to thrive moving forward.
Disclosure: As an Amazon Associate, I earn from qualifying purchases. The commission help keep the rest of my content free, so thank you!