When it comes to promoting a website, affiliate company or just blogging in general, you can use a blog to bring in new readers. By blogging about your products and services you can bring in new sales for your business. There are different ways to reach more readers with your blog.
Use a Personal Touch
If you create a personal blog about your life and what is going on it it and then talk about your business and website at the same time, you will bring in more readers by engaging with them. By using a personal touch as in talking about what is happening in your life you will make them want to read more and then eventually visit your website. This is because people are interested in other people's lives and once they get your personal touch they will want to know more about you and possibly visit your website. This will most likely help you bring in more sales for what you are promoting.
Give Something Away
When blogging about your business and website, make sure to give something away for free. This can be something as simple as tips for promoting products and bringing in more sales, a free newsletter or even a free e-book about your business or how to start a business. Everyone loves free stuff.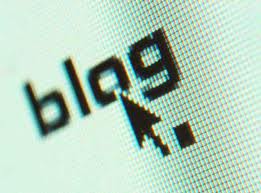 Get Your Readers to Get Personal
Ask questions, give tips and encourage your readers to comment on your blog. By doing this they will leave a comment and possibly want to visit your website and find out more about your business. You can even create a poll for everyone to get involved in. This is a good way to get more people to engage personally with your blog and bring in more visitors to your website. More visitors means more sales for your business.
So in summary, make sure to add a personal touch to every blog post. Ask questions and encourage them to comment. Make sure to comment back to show you are interested in what they have to say. Also, allow them to leave a blog link in their comments. This might bring them back and will also bring them to your main website where the real promotion begins. Once you have people trusting you and liking your blog they will want to know what you are all about and will want to see what you have for sale. This should bring in more sales for your business. A blog is a great way to get people wanting more information and you can use it to give them what they want.
What is also great about blogging is, you can even video blog to add an even more personal touch to your main website and business. Make them want to come back for more.
Disclosure: We might earn commission from qualifying purchases. The commission help keep the rest of my content free, so thank you!