You may find yourself writing on your website for a couple of months now, maybe even a year. The website is getting considerable traffic and the traffic that arrives is quality traffic that sticks around. If you are in this situation, then it may be best to look into monetizing your website. This will allow you to get paid for the traffic that comes to your website. The process of monetizing doesn't, in any way, may you feel like your personal writings have a price tag, but they do allow you to make your time more valuable. Below, we will take a look at some of the more popular ways of getting monetization for websites.
Donations
This option is considered the easiest to execute. You won't get as much money from going through the donation route, as going to the other options below. However, your readers will actually appreciate that they aren't being bombarded with advertisements. If donations will be an option, even if not your own revenue option, then the easiest way of going about this is to look into PayPal. The online company has an option that allows you to create a donations button. When your readers click on that button and offer a donation, the funds will go directly to your PayPal account.
Advertising
The route of advertisements is the middle route of donations and Google Adsense. This is because you get the personalization of how you get your funds when it comes down to donations. However, you still get the professional advertisements that you may see on other websites. This route also involves a little bit of work when your first begin.
You can have a section or page on your website that allows individuals to purchase spots on your website for ads. When making this page, it's good to have some option of sign up as well as an outline of your website stats and demographics. It's also nice to reach to advertising websites, these companies find the advertisements for you and you can choose what goes up. You get paid, set a price and pay a small fee for service.
Google Adsense
This option is one of the easiest and most popular way of going about getting advertisement for your website. Google Adsense takes the common content created on the websites and matches it with related advertisements. For example, if you are a WordPress website, Google Adsense will match you with WordPress advertisements and blogging related ads. Google Adsense pays you a set agreed price per click. In addition, Google Adsense is more formalized. You have the opportunity to see which advertisements get clicks and which ones aren't so popular.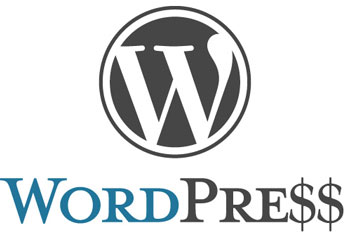 Getting "Signed"
The option to get signed by an advertising company is a big step. This is usually reserved for websites with regularly large traffic. However, getting signed is the biggest guarantee for having a regular income. The act of getting signed will mean that a company will pay you for articles added onto your website.
This is different from contributing to other websites because the content you are being paid for is on your website. The advertising companies will also sign with other companies to have advertisements on your website. In addition, depending on the website's niche, you may even be eligible for product samples and reviews. A good example of these advertising companies include IZEA's Social Spark program. This is an option to look into after using the other options shown above.
Disclosure: We might earn commission from qualifying purchases. The commission help keep the rest of my content free, so thank you!