When the iPhone 4S was released a few months ago, people were disappointed that some of the most-awaited features have still not made their way to Apple's mobile platform. Even though there are many positives when it comes to the 4S and iOS 5 in general, like Siri and the amazing camera results, there is still a lot of room for improvement. One feature which iOS fans have wanted for a long time, is the availability of internet tethering and sharing. In previous versions of iOS, it wasn't possible to use your iPhone, iPad or iPod touch as a Wi-Fi hotspot.
This can prove to be a big inconvenience, as the case might arise when you have internet connectivity, but other Wi-Fi enabled devices can't use the net, because of the lack of a Wi-Fi modem. On the surface it might look like that this problem still hasn't been resolved in the latest version of iOS, but upon closer inspection you might be surprised to find the little gifts Apple has chosen to hide within minor areas of the Settings app in iPhone.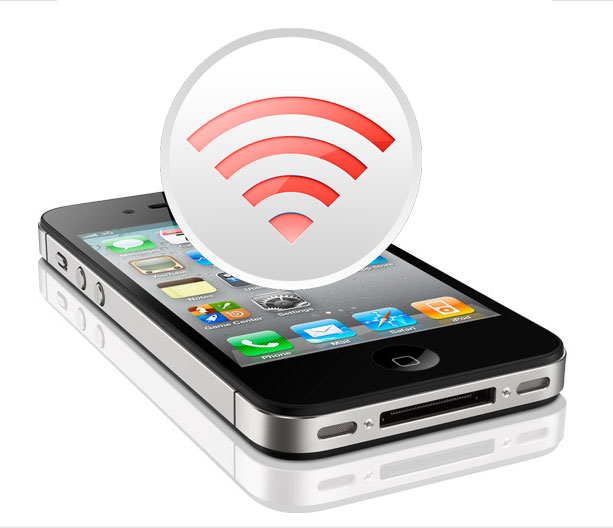 Actually, it is possible to use your iPhone 4S as a Wi-Fi hotspot, and Apple has hidden this little nugget within a few obscure settings. The best thing about using this method is that you won't need to jailbreak your device (which might result in voiding your warranty or cause stability issues). Not only that, to convert your iPhone 4S into a Wi-Fi hub, you won't have to even download a stock or third-party app to your phone. Here are the things you need to do in order to be able to use your phone in the intended way.
First of all it is better if you ensure that the internet connection you want to use as the base is in working order, and shows internet connectivity.
Once you have done that, the next step is to go to the stock Settings app on your device's Springboard.
Within Settings you will find that there is a Network menu. Enter it.
The next submenu you want to navigate to is the Personal Hotspot, and inside it you will see that you get all the options required for setting up your very own Wireless access point.
The menu will then present you with an option to set a password for the network you are about to host on the 4S. After you have set a password which is a minimum of 8 characters in length, you are good to go. Just proceed by pressing the Next button.
Now all your iOS devices in the vicinity can start using the hotspot you just created. But before they can do that, you will need to give out the chosen password to all those devices as well. Please note that only an iPhone 4S can be converted to a Wi-Fi hotspot using the method discussed in this post. So make your iPhone 4S a Wi-Fi Hotspot and make the best use of your smartphone.
Disclosure: As an Amazon Associate, I earn from qualifying purchases. The commission help keep the rest of my content free, so thank you!