I've always tried to figure out how to connect my laptop to TV for a larger viewing of my favourite movies or glimpses of my vacation pictures with friends and family on a slideshow.
You, too, may have more meaningful reasons for connecting your laptop to your TV, so let me share what I learned about it. Using five connections – HDMI, Mini DisplayPort-to-HDMI Adapter, DVI, VGA and S-Video – you can readily enjoy your media files and Internet browsing on a bigger display. Before choosing any of these connections, check which cable works for both your TV and laptop by looking at their respective ports.
HDMI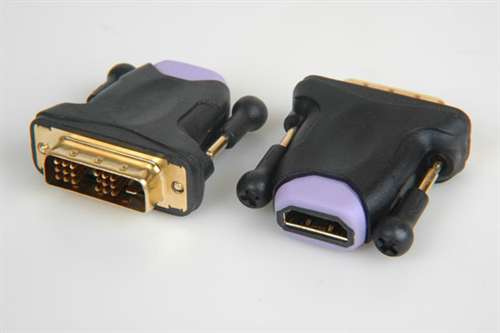 High-Definition Multimedia Interface, commonly known as HDMI, is perhaps the widely used cable as it offers the highest quality of connection. Practically, every high-definition TV supports this connection for higher resolution display and crisp audio quality, though it may come at a relatively hefty cost. However, other laptops don't have this connection, in which case you'll need to convert the HDMI to DVI using an adapter.
DVI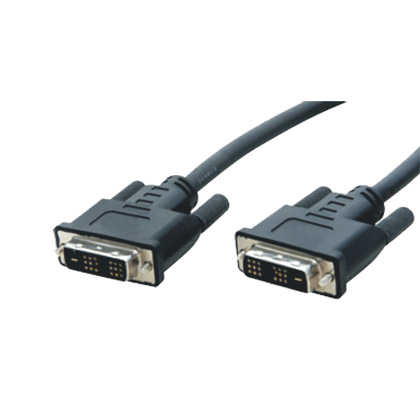 The Digital Video Interface or DVI is another common connection for computers and television sets, except for a standard-definition TV. Moreover, the DVI connection doesn't carry the audio as it does the video signal, so you may need to use a separate audio cable to be plugged from the headphones output of a laptop to the red and white audio port of the television.
VGA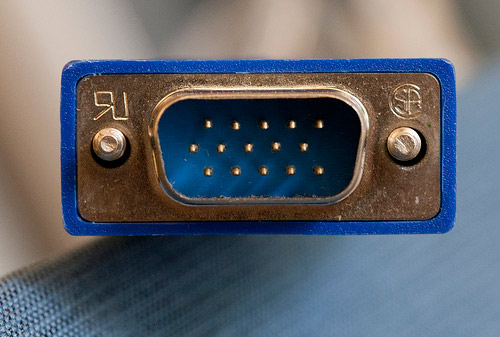 Video Graphics Array, or VGA, works just as the DVI connection does, and with an audio support. Use a 3.5mm stereo audio cable for that purpose. The VGA connection is present in almost all laptops to connect to an external monitor, and most flatscreen TVs come with a VGA socket. In case your TV doesn't have a VGA port, you'll need a converter box to convert the VGA signal to S-Video.
S-Video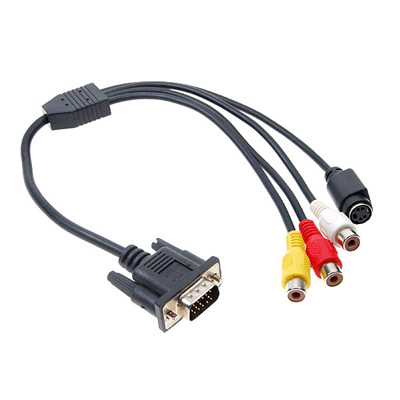 Cheaper S-Video connection is fairly found in most TVs and some laptops, offering an average quality display. It also requires a separate audio cable, as in the DVI and VGA connections. VGA does not support a high-definition display, so you may need to shift to HDMI or DVI connections if you wish to connect to an HDTV.
Mini DisplayPort-to-HDMI Adapter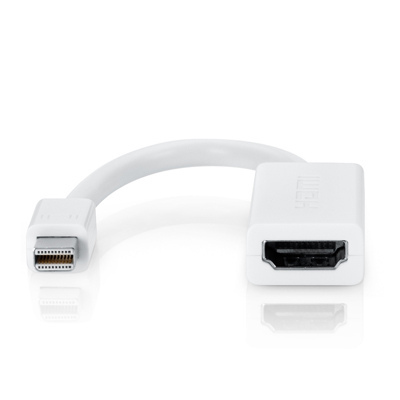 In case your TV and laptop do not have a common connection, a Mini DisplayPort adapter can connect your laptop to TV. The Mini DisplayPort-to-HDMI is hooked up to one end of an HDMI cable whose other end also connects to your HDTV.
Assuming you have chosen one of the above options to connect your laptop to TV, begin the set-up by tweaking your Windows PC to connect to an external monitor, making sure you duplicate the display and not merely extend it. Type this address in your Control Panel address bar: Control Panel\Appearance and Personalization\Display\Screen Resolution to optimize the resolution to 1080p.
Disclosure: As an Amazon Associate, I earn from qualifying purchases. The commission help keep the rest of my content free, so thank you!