As a blogger, I know first hand that we don't always have a committed schedule. There can be times when our week can be pretty easy and other times when every day is quite hectic. However, new writers must understand that to keep sanity, you must find ways to have personal time. Freelance writers need this the most. Not only do most freelancers have a busy schedule, many also work alone.
As writers, this breathing time allows us to not only rest our brains, but to also expand our ability. A break can help you think of wonderful ideas for new articles. Below, we have the top ways on offering balance to your blogging lifestyle.
Create Working Hours
The first tip in balancing your time as a blogger is to create working hours. If you have a set time to work and not to work, this will give you a deadline for working. This will not only prevent being unproductive, it also prevents overworking. As many bloggers know, when you over work yourself, you'll be less likely to have enough motivation to work during the times you have to get things done.
Plan Ahead
If, within your working hours, you find yourself with extra time on your hands, don't let it pass on by. It is recommended to use that extra time to get ahead on work. You may find yourself so ahead that you might even have a free day off. During your free time, you can create articles and save them on your computer for later publishing. You'll feel relieved to find yourself with a day where all you have to do is publish, with minimal work.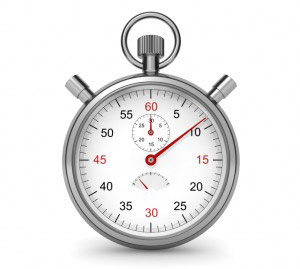 In addition to working ahead, planning your work out throughout the week will allow you to plan for longer, harder work days and shorter, easier days. This is essential because many bloggers understand the fact that work can be very unpredictable sometimes.
Avoid Distractions
It is essential to take your job as seriously as possible. This means to even try and not have your television on during your working hours. This can allow you to focus solely on your work. In addition, not accepting personal VOIP calls or game requests can allow you to not get easily distracted by the things we want to do for fun.
Aside from the lure of technology, individuals can be a distraction sometimes. This doesn't mean that you should seclude yourself, however, you should let your family in the home know that you need time to concentrate on work. If you find distractions hard to avoid, a common practice among freelancers is to go to a WIFI connected location, including Starbucks, to get work done.
Take Breaks
It isn't always fun to be alone, working hours in front of a computer. For this reason, taking small breaks can allow you to keep some form of sanity. It's recommended to take a mid-morning break, lunch break, and possibly an afternoon break.
If a set time for breaks isn't in reach, taking a break at least every two hours is ample. This break can range from closing your laptop and resting your eyes, to going with friends for lunch. As long as you aren't staying in the same position for an extended amount of time, you're not only stretching your legs, but also your eyes and mind.
Disclosure: We might earn commission from qualifying purchases. The commission help keep the rest of my content free, so thank you!