The difference between a blogger who just started his blog weeks ago and a blogger who has been triumphing for years in the web is professionalism and how he/she works smartly to put everything together to sparkle and achieve a specific goal.
Traffic is not an exception. You know better than anyone how useful traffic is. Traffic is like the blood of your website. If it stops circulating, your webpages are more likely to be dead.
Surely, the traffic stats revealed by "gurus" of blogging on their websites resonates with everyone, sometimes you think it was accomplished overnight, but the fact is that it was not.
A lot of effort was put inside it. Getting traffic is undoubtedly one of the most critical tasks that every blogger should perform. Without traffic surely your blog will never get off the ground. Disclosed are 5 methods that successful bloggers implement on their blog to get a ton of traffic.
1. They make SEO-friendly content
Search engines, such as, Google, Bing and Yahoo drive a massive amount of traffic. In fact, many bloggers (newbies) are ignoring this precious source of traffic which can turn your blog into a remarkable success. Misunderstandings, lack of knowledge and experience in blogging may be among the reasons why many bloggers are neglecting this traffic source. On the other hand, successful bloggers have in mind the benefits of creating SEO-friendly content to get indexed in search engines' first pages where massive traffic resides.
2. They create a content plan
Regardless which niche you are inserted in, a prior plan for your content comes in handy for generating traffic and visitors back to your website. When newbies create their first blogs they happen to be passionate and post regularly at the very beginning, couple weeks later the number of posts diminishes drastically until the blog becomes outdated.
Failing to make a suitable plan for your content and stick to a frequent blog posting schedule will definitely kill your blog and will not draw any traffic at all.
3. They implement content marketing
Good content is one thing, marketing is another. Writing great quality content and relaxing while thinking that a visitor will happen to visit and read your article by magic, is a misstep.
There are various ways to tell the world about the great content you provide, such as, using social networking services like Twitter, Facebook, Stumble Upon and Pinterest; article directories: EzineArticles, Buzzle, Helium and Social Bookmarking sites, for instance, Digg, Del.icio.us and Yahoo! Bookmarks.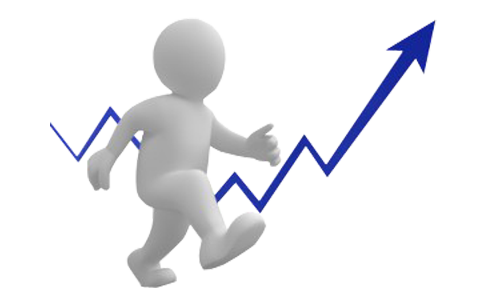 4. They Guest Post Effectively
If there would be a popular song in the blogging world then it would be "guest posting." How many times have you heard about it? Countless times, right?
One of the very few methods of getting a high quality link to your website since the release of Google Panda and Penguin Update is unmistakably "guest posting," which is one of the most effective ways to draw an impressive traffic to your website from somebody else's audience. This method is being applied snappily by successful bloggers ever since they endeavor traffic generation.
5. They have built a large e-mail list
If you have not heard of "Money is in the list," yet, you probably have not found real tips or strategies to help you get traffic that your blog deserves. Building list is not just another way of getting traffic to your blog, but rather, a very prosperous form of having a guaranteed audience that many successful bloggers have been implementing for many years. Let's take a look at the subscribers stats of the most respected bloggers: Darren Rowse, the founder of problogger has about 169k RSS subscribers and that is still counting; Brian Clark, the founder of copyblogger and CEO of copyblogger media has over 170k subscribers.
Numbers speak louder than words; with the impressive amount of subscribers they built, the blogosphere has positioned them as the best bloggers on their niche that blow away the competition. As far as I can tell you, they have built a large audience due to list building and it surely affects their traffic stats in a very positive way.
There are numerous products and services available in the blogging market nowadays. Some supply you with thousands of visitors per day. Those visitors are nothing more than bots that don't really engage in your website, increase your readership neither convert into high targeted traffic. Relying on them can kill your blog in the near future. To your success, follow the footprints of professionals who have experienced this routine of getting a ton of traffic.
Disclosure: We might earn commission from qualifying purchases. The commission help keep the rest of my content free, so thank you!