PayPal is the grandmaster of eWallets, but how and why has this online money bag commanded such loyalty and relevance all this time? The largest eWallet provider in the world has become the global digital payment supremo since 1998 for a number of reasons. Let's break this down.
Adaptability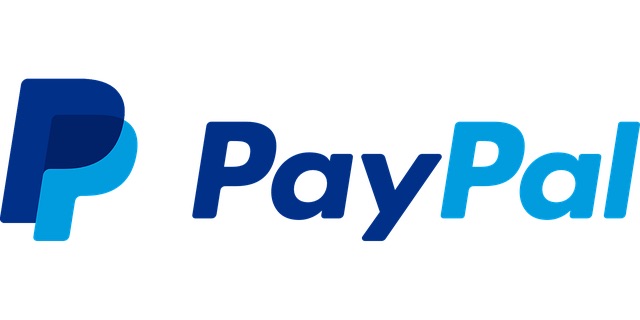 Ebay seller? PayPal is probably your best friend. Location-independent worker? PayPal has your back. Irrational fear of the traditional banking system? No worries, PayPal has it covered.
With such flexibility of use, PayPal has become the go-to provider for such a large number of eWallet users. As of the second quarter of 2020, PayPal boasts over 346 million users, internationally. The flexibility of using PayPal has attracted a massive number of users. This is self-perpetuating; the higher number of PayPal users will attract a greater number of customers to perform transactions with.
The digital nature of PayPal means that it's far more secure than traditional payment methods. Ever lost your wallet? Had cash stolen? This won't happen with PayPal. PayPal employs Secure Sockets Layer (SSL) encryption to ensure your credit or debit card details are more secure than a maximum-security prison. PayPal also monitors each and every transaction to protect against money laundering, fraud and email phishing scams. Not only this, PayPal has a dedicated team of security specialists to keep your money safe. You can find more information here on how PayPal's cutting edge security keeps users safe online.
Transactions
Making transactions with PayPal is insanely cheaper than traditional banking methods or money transfer services such as Western Union. With the ability to send money internationally at a faster (and cheaper) rate than the long-in-the-tooth high street banks, secure transactions are at the beating heart of PayPal with the potential to send funds almost instantaneously, or at the most, between 3 and 5 business days. A handy function, available both with the browser version and mobile app interface is that contacts are saved and easily accessed, should you need to request funds or to send them.
The PayPal App
Without wanting to sound too much like an East London secondary school student, the PayPal app is fully sick. Designed with simplicity at its core and with an incredibly intuitive interface, the PayPal app is one of the main reasons PayPal has modernised and continued to remain relevant to this day. With options to manage your PayPal balance, credit and debit cards all on your mobile, the convenience brought to users is astounding. Other notable features of this perfectly effortless payment app include options to make speedy transactions, donate to charities and the ability to sign in with the touch of a thumb.
Ebay Auctions
Fully integrated with the online auction giant, PayPal and Ebay have enjoyed a long and lasting relationship for over 17 years. The ease and safety afforded to Ebay users with PayPal is second-to-none. With lower-than-average fees, both customers and vendors benefit from the security and robustness of the combination of PayPal with Ebay. Alas, all good things come to an end and Ebay will cease to use PayPal as its primary payment service some time in 2020.
Cut-price Purchases
Everyone loves a bargain and PayPal users are lucky enough to enjoy a whole heap of these at selected online stores. Companies such as HP, Nike, Barnes & Noble and Walmart, to name just a handful all offer discounts to PayPal users, encouraging users to continue using PayPal today. Promotions work pretty simply: simply enter the promo code from the PayPal shopping webpage and enter this into your online store of choice.
Conclusion
PayPal has been serving satisfied customers since its inception but why has it indeed endured where many other eWallets have failed? Brand familiarity is a powerful force and one which has encouraged users to stay loyal to PayPal. With so many eWallet providers jostling for pole position, the market is flooded with new providers. The more providers that do indeed appear serve to solidify the legitimacy of PayPal, and it's not going away any time soon.
Author Bio: Luke W. is a chief content and affiliate marketer with a passion for films. When he's not at his computer, you can find him at his nearest cinema, with a cold Pepsi Max in hand. You can reach him on his email at [email protected], and he'll probably shoot you back a list of his favourite film noir classics
Disclosure: We might earn commission from qualifying purchases. The commission help keep the rest of my content free, so thank you!