By the time Google launches the Glass later this year, privacy proponents will have mounted a fierce opposition against the gadget that will surely invade people's personal lives, even the way they tie their shoe laces.
That's the direction Google Glass looks to be leading to even as early as this time, thanks to the initial steps taken by a group of online protesters calling their advocacy (or themselves) "Stop The Cyborgs." The group intends to stop the Google-manufactured high-tech and quite expensive eyewear from alienating privacy from the public and save humankind from a world where "privacy is impossible and corporate control total."
The argument is understandable. With Google Glass, stalkers will find it easy then to spy on someone whose personal life they've been longing to penetrate for so long but lacked the technical prowess in computers to do so.
Taking Photos and Videos Surreptitiously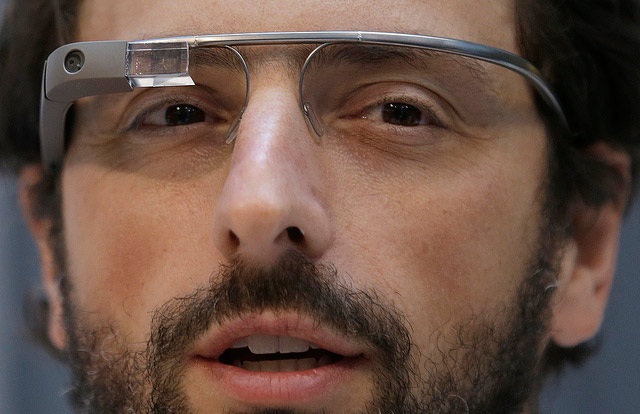 There are a lot of other creepy means by which intruders can plan to use the face-mounted computer purporting to be a pair of spectacles. The Android-based eyewear can automatically record videos of anyone just in one fell swoop of a voice command. Imagine what commotion taking someone else's picture in a public place using a smartphone will do. How much more chaotic it could get if a face-gear spy gadget does it with all explicitness? The technology will likely be a favorite tool among perverts who will victimize women and children by stealing shots of them or snapping video clips of them.
Quick Google Search of Strangers
Glass-clad individuals might Google someone they've just met. Even in the absence of facial recognition technology, stalkers can still discreetly whisper a name to their Glass toy and find quick information about that person they bumped into at the LRT or exchanged stares with outside the coffee shop. In a matter of seconds or minutes, stalkers can virtually invade your personal data, including Facebook name, email address, favorite brands or even the last place you checked in to.
Worse, Google Glass can do it all without you knowing it. Stop The Cyborgs group say there's no indication whether a Glass-wearer starts taking your photo or recording your video. But let's put aside all these paranoid intuitions that these presumed stalkers will personally use the data, still Google Glass has cloud connections to store your information somewhere in the cyberspace for all the world to see. How is that different from a roving Google Streetviews car that collects payload data and sends it to Google's database?
Why Ban Google Glass
From this premise, Stop The Cyborgs' advocacy is plausible. Although it acknowledges the fact that its case against Google Glass is plain "educated speculation based on public press articles" as Google hasn't released yet full details of the device, we can have enough reason to believe in its argument, take it from previous videos demonstrating what Glass is capable of.
A recent ban order against Google Glass enforced by a bar in Seattle is also worth praising. The 5 Point Café is the first Seattle business to ban Google Glass ahead of its release. In a Facebook post, the company tells customers to remove their $1,500 Glasses before entering its premises. More entities are expected to follow suit in the coming months as Google unravels the development of Glass, as well as the release date.
Disclosure: We might earn commission from qualifying purchases. The commission help keep the rest of my content free, so thank you!