Recently a potential prospect refused to agree with my recommendation regarding his website. I suggested him that a few pages of high quality content can have a significant impact on the site. Even backed up my assertions with definite numbers and through several reliable sources over the internet, but he still balked. Well, truth be told my ego started gnawing at me, that how would a painter tell a mathemetician how to do trignometery. This motivated me to write this article with the intention of educating you all that there are a few pages which have the potential of truly breaking or making your website.
Internet has provided us all with great opportunities to become visible to the masses. A great internet connection has always been a helping hand to every one of us in one way or another. Well talking of reliable internet connections, Cox Internet is a very reliable option. Are you facing problem with finding suitable internet connection for you? See our comparison between the best internet providers
Where tech advancements and high-speed internet are helping several brands in becoming prominent on the face of the earth, it also requires proper strategy and attention towards certain factors to become successful. Every brand has a website and Facebook page, but only a few manage to have them ranked higher on the search engines. Ever wondered why? Well, it's because they have smashing content development and marketing strategies implemented in just the right places.
We have gathered a few facts that if implemented right can help better optimize your site.
Content without strategy is just stuff
The content created without a proper strategy can bring you no benefit. Developing content with an agenda along a marketing strategy can actually help your site rank better on SERP's. Creating content just to keep the site populated will give your page a lonely death on page 7 of search results.
I recently used a strategy of playing with volume keyword rankings. It was a simple spray and pray sort of strategy but brought great results for the effort.
I observed my site and the previous articles, and came to realize the fact that the top 100 pages of the site which involve around 1.2% of indexed pages drove 68% of organic traffic to the site. Whereas the 94.5% of all the indexed paged hardly gained five or so clicks from searches every three months.
So what do they exactly indicate? The facts clearly indicates that all the SEO efforts are highly dependent on strategized content. Simply creating content is long lost in past.
Developing content with keywords devised from the user's point of view can help you gain the traction you require. Where the reluctant use of keywords can push your site back to the last page of the search engine results. So, the creation of content starts with the keyword research.
A proper keyword research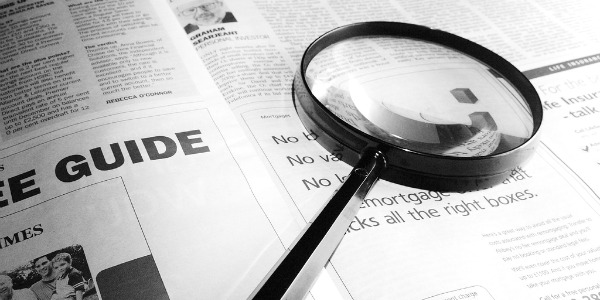 Select topic by thoroughly researching about queries of people in your niche. Or just find out the extensively searched keywords that people look up for, frequently in your domain of industry. Long tail keywords are being extensively used to indicate that the content is actually related to the queries of searchers. Choose the topic according to your keyword.
I prefer medium volume keywords better than that of high volume keywords because we have to bid higher for high volume keywords. The chosen keywords should be reasonable enough which could gain you the traffic organically. High volume keywords and high competition lead to SEO failure whereas a medium volume keyword and low competition leads to SEO success.
Organic difficulty metrics from Moz or SEMrush can help you determine if you stand a chance in gaining rankings somewhere meaningful or not.
Not Just Content Writing – But SEO Content Marketing
Gone are the days, when keyword in some post was used to link it with the product landing page. The prime goal is to get the page for which you're writing rank higher through the keyword you are utilizing.
Therefore if you want to optimize the overall ranking of the site and the pages within, the page or site must contain content of great quality. Each page should contain at least one main keyword and 2-3 LSI keywords. The content should be in-depth and cover different areas of the topic selected.
How to project the results?
Build the initial list of the keywords you want to target. Filter down the list with the ideal combinations of factors like keyword search volume, organic struggle, SERP assembling, all from the searchers intent.
Once you've prepared the list of the keywords you're going to use in future and induce in your content, then monitor how much traffic have you drawn from a specific keyword? Which keyword gained you more traction? The analysis of the results on regular basis is necessary to retain the positions on the Search engine result pages (SERP).
How can a few pages make difference in the overall ranking?
Until now all we've discussed was a hypothetical keyword potential. But we've tested the strategy on our personal site and the results were truly amazing. By deploying this method our 10 targeted keywords ranked on page 1, driving almost high intent visitors of around 350-450.
Valuable content on a few pages can gain you the rush of traffic you require, and not just traffic but potential targets. 7 pages of my site which is .5% of all pages drive 7.7% of the traffic coming in.
These simple tactics can be of great help if implemented right. Because a few pages on your website can affect the overall ranking of your site. Because now marketing and promotion are being done smartly than ever before.
So, formulate a better adaptable strategy that is up-to-date in every manner and gains you the profit you require. So coming to the claim that a few pages can make or break your website! You can certainly bet on it.
Disclosure: As an Amazon Associate, I earn from qualifying purchases. The commission help keep the rest of my content free, so thank you!