5G is coming and it will be huge. Some people, however, still don't seem to grasp just how much this will change the way we live, work and play. But now is the time to figure out how the mobile revolution can help improve your life or business.
While the term 5G has been increasingly showing up in the media and blogs in recent years, many still have a simple question: What is 5G? The name stands for the nascent "fifth generation" mobile network that is building upon the currently widespread 4G infrastructure and will make wireless connectivity faster, higher-performing and more powerful than ever before. The technology will help to control objects, devices, and even machines.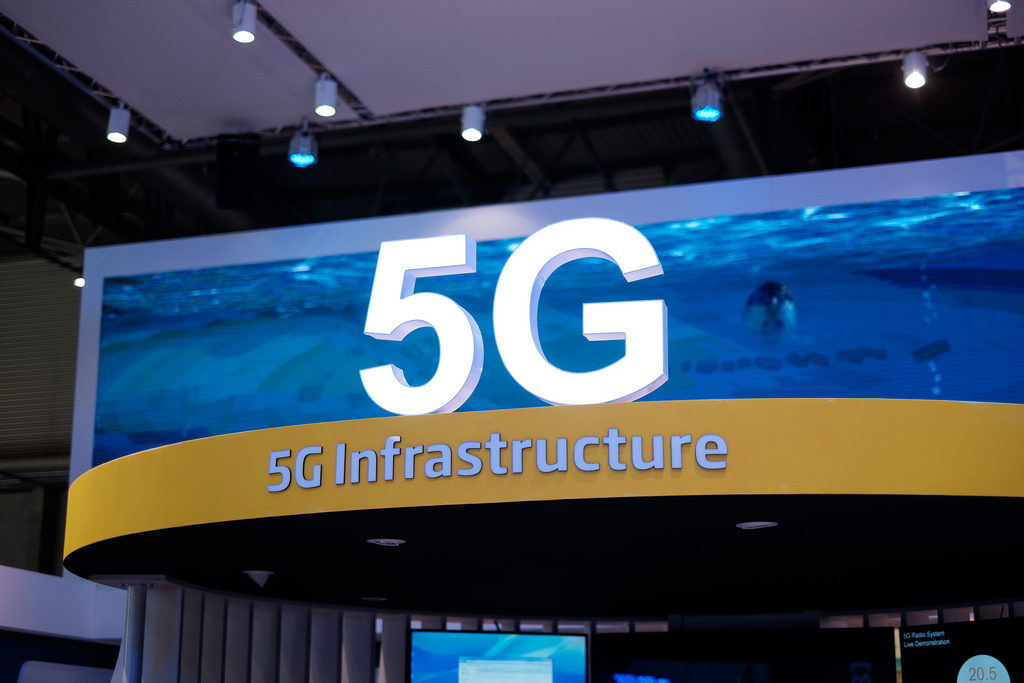 Coming Applications of 5G
The technical aspects are certainly fascinating, but the practical applications mean that things that are now largely reserved for Wi-Fi (heavy video streaming, transferring large files) will be done on mobile. It will be a desktop-like experience from any device you carry. This will also all but eliminate the desire for large storage for your phone or even home systems. Because uploading things to the cloud will take seconds — even for video — it will become a seamless process of just instantly saving everything away from your device.
The Internet of Things will also undergo a revolution as more and more devices across homes and cities will be able to communicate with one another more easily than ever before. The proliferation of "smart cities" and driverless cars will likely soon follow as everything from stoplights to public transportation infrastructure will be able to operate without lag time or the need for physical connectivity.
You should also expect major leaps forward in gaming as well as virtual reality (VR) and augmented reality (AR) experiences. Things like Pokemon Go that turned into a phenomenon will become much more common, and the rapid speeds and low latency of 5G mean the complexity and life-like nature of VR and AR will be leaps and bounds above what has previously been possible.
Early Adopters of 5G
In the beginning, as 5G begins to become a reality over the next two years, early adopters will likely see the most benefits in the way of productivity. Essentially, the sooner you have a 5G-capable device in your pocket, the sooner you will be able to do more and more from your phone. Jumping on board immediately can give you a leg up on rivals at work, help you save time and learn more while pursuing a degree or simply get more done in your day-to-day life.
To take advantage of the transformational tech progress, be sure to have the most advanced smartphones. This way you will be among the most "5G ready" users right off the bat. You should also keep track of where the progress will come first, both in terms of providers and which segments of the private sector are taking advantage. Some have said that retail, healthcare and manufacturing will be on the vanguard of rolling out new projects involving 5G, as they look to the low-latency and location accuracy as ways to improve their operations. If you can anticipate where the future is headed, you will be better prepared to reap the benefits.
Business of the Future
While 5G is poised to make big changes to everyone's lives, businesses will be the societal stakeholders who leverage it in countless ways the fastest. Many of the likely applications still remain unforeseeable, in the same way that the rise of fintech and disruptive market entrants like Uber and Airbnb have upended tried-and-true industry business models that had allowed banks, taxi companies, and hotels to thrive for decades — or even the entire past century.
The biggest gains are likely to come with inter-device connectivity, which when paired with advances in artificial intelligence will allow a level of automation that would have seemed impossible even in the recent past. When a fleet of drones or heavy mining equipment can all speak to one another in real time — perhaps from hundreds of miles away — it will add incredible levels of efficiency, reliability, safety and output that will yield major benefits for the bottom line. Some studies have said that 5G will add trillions to the economy over the next two decades.
5G Will Shape the Future
While the advances over the past decade ushered in a new era of mobility, this is all about to begin racing forward faster than ever before. 5G is truly a game changer, and it will begin to make major waves before the end of 2019.
To be ready to take advantage as it rolls out, people should try to stay educated about what 5G is, use the latest devices that can leverage the technology, keep track of where the advances are coming and monitor the business world for signals of new applications.
Not only will this make you more productive, but budding entrepreneurs may be able to see the future before the pack and potentially figure out a way to turn their good idea into the next big thing. While we already know that 5G will change the world, we're still figuring out exactly how. So now is the time to start thinking about the days ahead and figuring out how to put 5G to work for you.
Disclosure: As an Amazon Associate, I earn from qualifying purchases. The commission help keep the rest of my content free, so thank you!