Siri is an awesome features when you are on the go and need to find about something or set something while driving, but it can be dangerous as well.
Now you won't have to worry about that if you are planning to get the new Honda Civic 2014, because now Siri will be integrated into Honda and you won't need to take your smartphone out in order to talk to Siri or without taking your hands off the steering wheel.
The way it will work is that with Honda's new Display Audio in-car technology that will be integrated with Siri, can be connected with iPhone devices via Bluetooth and they would be able to interact with Siri by just holding the TALK button present on the steering wheel. It means that you no longer have to take your phone out and hold the home button to access Siri.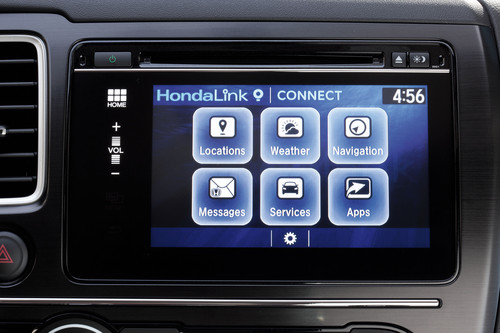 It's officially called as "Siri Eyes Free feature" and it's not the first time we have seen it in a car there have been some other Honda models as well but till now Honda would install it in their cars as a dealer-installed option. Siri Eyes Free gives you control on almost all the features of Siri that you can access on your iPhone like texts, emails, voice navigation, weather check, alarms and calendar reminders, listening to your favorite music and turning it on and off.
Siri is not the only thing that you will get with your new Honda Civic 2014, with Siri you get a 7-inch HD display on which you can find contacts from your iPhone, get directions etc. Looks like Apple is trying to take Siri to the next level. When Apple introduced Siri for the first time it was just a speech interpretation and recognition interface used on their smartphone and with the passage of time they have improved Siri a lot and it's getting more and more intelligent day by day. Maybe in the future we would see benefits of Siri in more devices than just smartphones and cars. The new Honda Civic 2014 will go on sale this Wednesday.
Disclosure: As an Amazon Associate, I earn from qualifying purchases. The commission help keep the rest of my content free, so thank you!