The era of traditional corded vacuums might come to an end very soon. We've seen some manufacturers stop developing wired full-size vacuums because the technology now allows creating powerful motors that can meet requirements of most households.
Fortunately, cordless vacuums have become much more affordable and now you can easily find some that cost less than $100. In this post, we're checking out the HoLife Handheld Cordless Vacuum [upgraded version].
Unboxing & Testing
Features & Performance
Inside the box, we have the vacuum, a spare filter, a brush attachment, a crevice tool, and a charging base. I really love that the charging base is included, I just need to place the vacuum on the base and it will be recharged immediately. Besides, it also helps me store the vacuum neatly.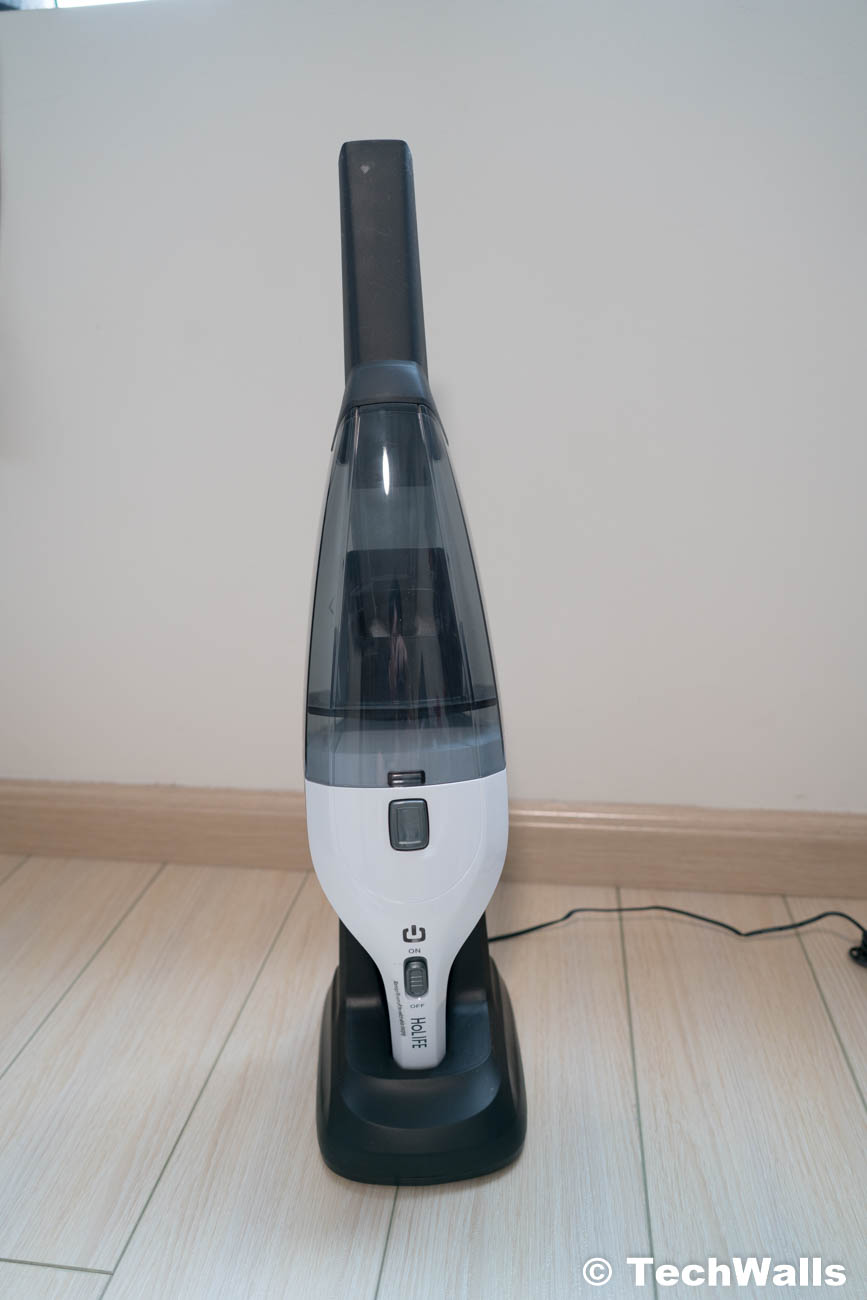 The HoLife is equipped with a Lithium 2,000mAh battery and it could power the vacuum for around 20 minutes. You can turn on/off the vacuum by using the switch on top of the product.
Removing the dust compartment is easy with just a press of a button. Unfortunately, emptying the compartment is not that convenient. You will have to remove the filter and another piece, so you will absolutely have to clean your hands afterward. This is a huge disadvantage as compared to high-end cordless vacuums.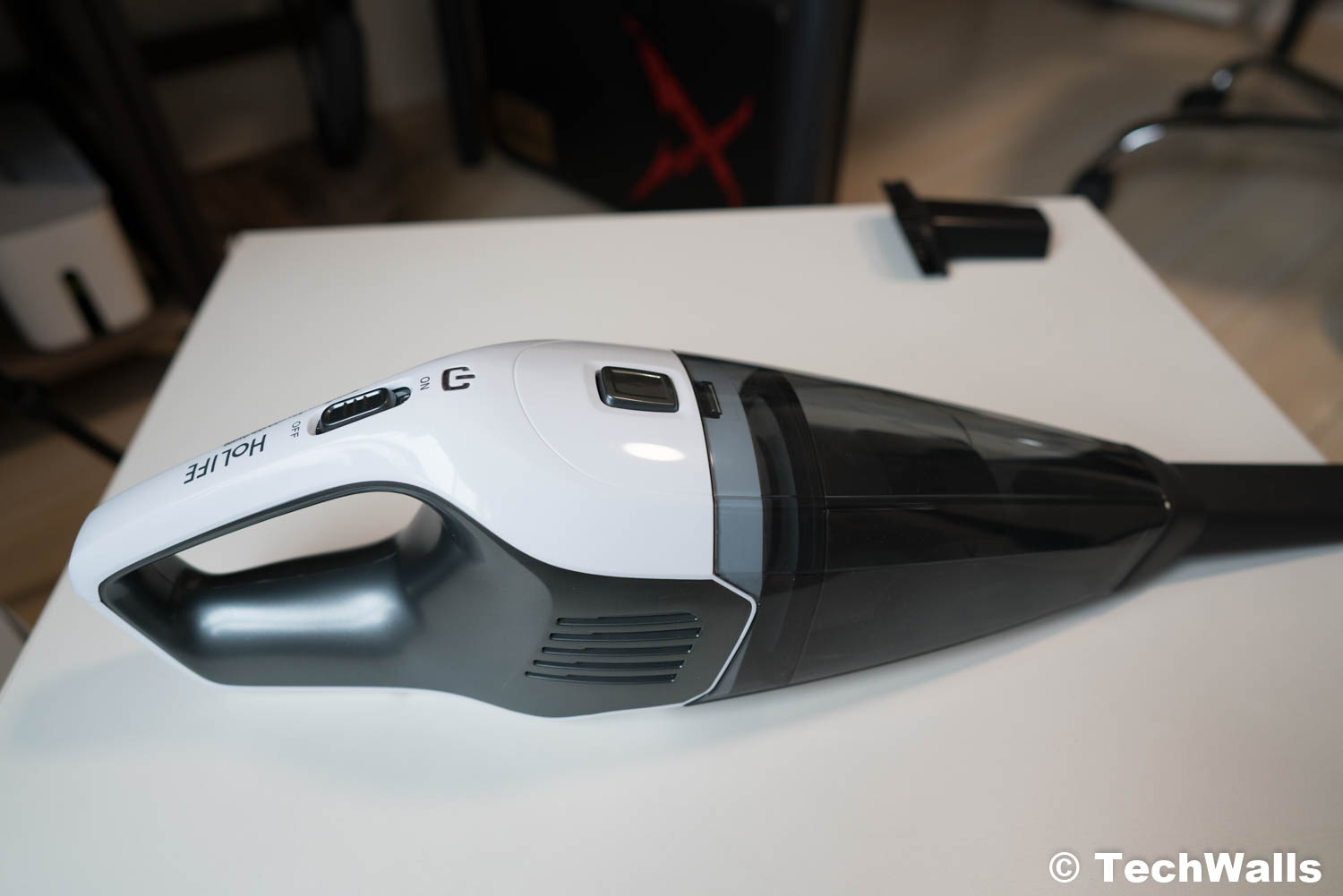 HoLife uses a cheap fabric filter, it is washable but it can get clogged up easily. That means it will also block the airflow, so the suction power will get weaker pretty fast. Even when the filter is clean, I'm still not impressed with the motor of the vacuum. Sure, you can use it to pick up dirt or hair in corners of your house or car, however, this is not an alternative to full-size vacuums. The most interesting feature is that it can pick up liquid.
HoLife vacuum is not a must-have item in your house and I find it more useful for cleaning your car. If you have kids, you might know how dirty your car could get. So, you totally can place the vacuum in your car and use it when needed.
TechWalls Rating
Design & Features - 6.5
Performance - 6
Disclosure: As an Amazon Associate, I earn from qualifying purchases. The commission help keep the rest of my content free, so thank you!