For some Apple techies on the list, there seems to not be anything you can think of getting them. If they have the dream computer and dream phone, why not get them accessories for all of their technology? It is the perfect gift for the individual who seems to have everything. Today, we will give you the best accessories for computers, iPads, and iPhones.
Accessories for Macs
Microsoft Office for Mac 2011
This is the essential software for any Mac user. The ability to make word documents, PowerPoint presentations, spreadsheets, and more is one of the most basic needs of computer users. The best version for most users is the Home and Student Edition. This comes with three licenses, allowing you to install the software on multiple Mac computers, a great money saver. – $108.00
Seagate GoFlex Hard Drive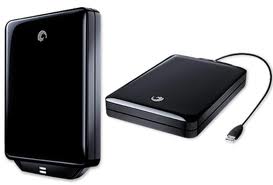 Having a good external hard drive will benefit any user. The ability to externally increase your storage potential is a cheaper alternative to having your Mac's storage internally changed. The best router, by far, for Mac users is the Seagate Go Flex for Mac hard drive. At a terabyte and a half, this hard drive will be sufficient for the life of the average user's computer needs. Plus, if you use a PC at work or home, you can use the same hard drive without reformatting, allow you to be more productive. – $152.89
Epson Artisan 835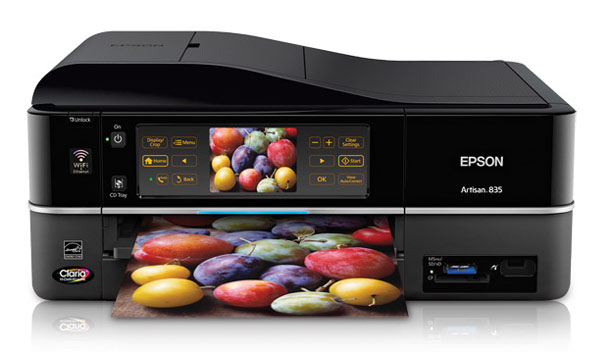 A computer's best partner is its printer, and this is still true with the Epson Artisan 835. The Epson printer also has the ability to scan, copy, and fax. With the Epson Artisan 835, you have one of the fastest printing speeds with the ability to also print high quality prints. For increased productivity, the Epson Artisan 835 supports wireless printing. If you are looking for the perfect printer to accompany your Mac, this is the printer to choose. – $159.99
HEX Recon Messenger Bag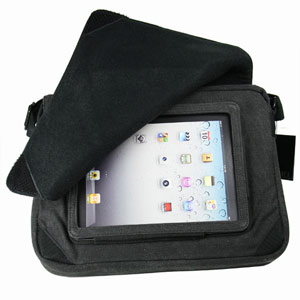 This is by far one of my favorite Mac bags out there. Don't you hate having to either lug both an iPad and Mac case, or resort to just stuffing your iPad in the same Mac case, possibly risking scuffs and scratches against your Mac? The HEX Recon Messenger Bag prevents this from happening with its dedicated iPad compartment. The compartment fits both iPad models, even with the iPad 2 Smart Cover still on. The roomy section for your Mac has enough room to even fit some of your books, phone, and writing utensils. – $79.95
Accessories for Apple iPhones
Mophie Juice Pack Air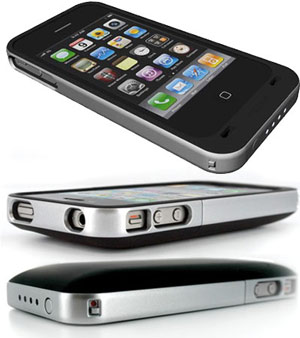 When it comes to iPhone cases, I always recommend the Mophie Juice Pack case product line. The Mophie Juice Pack is an iPhone case that also doubles as giving your iPhone extra battery power when needed. This holds off the possible dead battery situation when away from an outlet. Unlike other cases, the Mophie Juice Pack still allows your iPhone to be fully functional, including the ability to connect to iTunes and use headphones. – $72.18
North Face ETIP Glove
With the winter season just around the corner, the cold weather makes gloves a necessity. However, with gloves, you then have the situation of not being able to use your iPhone's touch screen. While there are alternatives, including the stylus route, it seems that specialty gloves offer the most convenient way to use your iPhone in the winter. The gloves do look a little sporty to some; however, they are much less sporty than other gloves we have seen. – $62.70
Jabra Sport Headphones
After the holiday season, our next goal will be to exercise off a couple of those holiday pounds we accumulated from countless holiday dinners. Plus, with the winter weather, you are more likely to want to stay in than go out and exercise. When exercising, music gets many individuals in the active mood. However, when at the gym, headphones are essential. The Jabra Sport Headphones prevent your headphones from falling out or detaching in heavy activity. The headphones utilize Bluetooth, allowing for a wireless experience to calls, music, and other multimedia. – $86.43
Philips Fidelio Docking System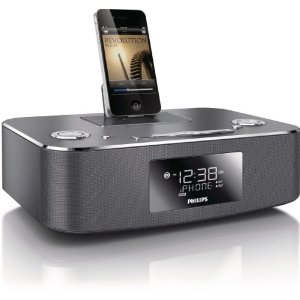 When at home, relaxing to holiday music, why not get the best music experience with Philips Fidelio speakers. This docking system fits right in with your office, and with battery option it can also fit right into your mobile lifestyle. The speakers offer a wonderful, clear sound comparable to headphones. But, what about when you want to update your iPhone or download an app while enjoying your favorite tunes? No problem, the Philips Fidelio Docking System allows you to connect the speakers to your computer while the speakers are connected to your iPhone, allowing you to sync without detaching. – $95.99
Accessories for Apple iPad
IPad Smart Cover
The Apple iPad Smart Cover is essential for any iPad user. The cover takes advantage of magnets that wake up your iPad when pulled back. Have a locked iPad? No problem, the cover automatically locks when covered and goes to the lock screen when pulled back. You can also use it as a stand when video chatting, watching a video/movie, or as a tilted stand when unleashing long emails. With the ability to choose among various colors, and even leather designs, the iPad Smart Cover fits into almost any style. In addition, with an item that doubles as a stand and protective cover, it's a money saver as well. – $53.99
Apple Wireless Keyboard
For some individuals, the iPad works as a great laptop alternative when away from home. The Apple Wireless Keyboard allows you to optimize your typing when cranking out long emails, documents, and reports. The wireless keyboard uses Bluetooth to connect your iPad with the keyboard. The small, while still roomy, design allows you to comfortably type without taking up too much space. – $68.54
HP Office jet 6500A Printer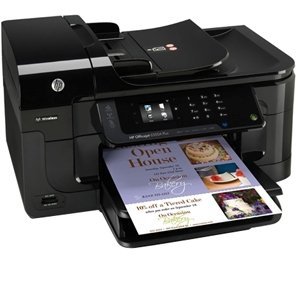 All iDevices with iOS 5 and later support Air Print. This allows you to print from your device, wirelessly. However, this feature isn't compatible with just any printer, you must have an Air Print supported printer. Out of all the Air Print supported printers out there, the HP Office jet 6500A is a good Air Print supported printer at a reasonable price. – $99.99
ZaggMate for iPad 2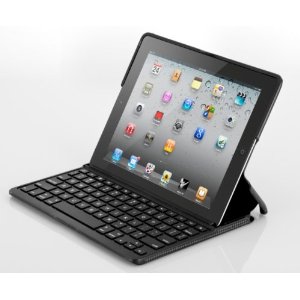 Last but not least in our list of tech accessories for iPads, we can't finish without recommending the ZaggMate for iPad 2. This amazing case doubles as a keyboard, allowing you to have a sturdy stand while typing. In return, it saves a lot of space on your desk, instead of having a separate stand and separate keyboard. Plus, having a case and keyboard in one can be a great money saver. On average, purchasing a separate case and keyboard can cost upwards of $120-$140. However, the ZaggMate for Apple iPad 2 is more affordable at $99.99. The product works with Apple iPad 2 only.
Disclosure: We might earn commission from qualifying purchases. The commission help keep the rest of my content free, so thank you!