There could be a thousand and one ways to save up your iPhone's juice, but it may take only a few workarounds to keep your device hanging on to life for quite a few more hours.
Amid the craze over faster processors and larger screens every time a new flagship mobile device is launched, the battery life is often missed in the spotlight. This is one vital component of a mobile device that does not usually get the necessary upgrades, leaving most users frustrated in the middle of the launch year because their handset failed to live up to expectations for longer use.
As a pragmatic mobile consumer myself, I always see to it that the mobile gadget I buy operates for an extended period despite the hodgepodge of mobile apps operating on screen and in the background. Lithium ion is the chemical substance responsible for generating power for mobile devices, and despite many efforts to replace the technology with advanced alternatives, we are likely to remain being stuck on it because of low cost, safety and reproducibility.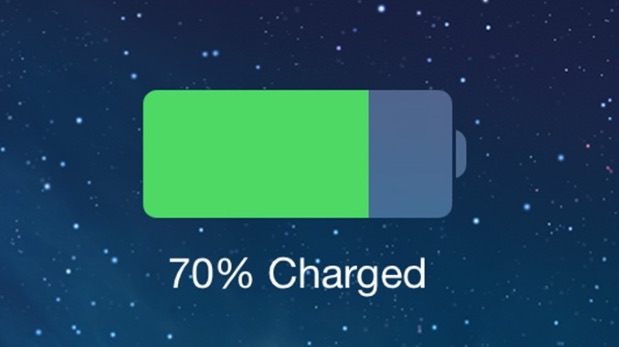 And while some battery saving practices have been known for quite a while now, a lot of them are products of misconception that, on the other hand, might pose danger to your device. An example of this misconception is the popular belief that switching off your Wi-Fi or data connection could help extend battery life. Even shutting down all running apps is not a good practice.
So what should you do to survive your phone's battery in desperate moments?
First off, switch off your Internet or mobile data network when the signal is weak. That is particularly so because your phone will keep looking for a good reception, and it does so at the expense of battery life. In other words, it is an energy-draining activity. You can instead, choose to enable airplane mode in order to conserve power. This built-in feature turns off every wireless activity in your device. Take note, this is only recommended in areas where reception is poor.
Another recommended practice is to avoid streaming music, and instead, download the file before playing it. This will help save battery power because otherwise, music streamed over a Wi-Fi network will consume more energy than when listening to the same music stored in the device.
You can also modify your email settings, especially if you have multiple accounts like myself, which is often the real case. A mobile device has a feature called push that works to update your email when a new message arrives. Push is an energy hog technology, so you need to set it in such a way that messages are received every one hour, for example.
You can also experiment on what else to do with your device to extend its life as needed.
Disclosure: As an Amazon Associate, I earn from qualifying purchases. The commission help keep the rest of my content free, so thank you!