Handling Waste Electrical and Electronic Equipment (WEEE) is a rapidly growing sub-sector. This can mainly be attached to the European Community's WEEE Directive that set collection, recycling, recovery and treatment marks for every type of electrical goods. With very broad categories, ranging from large household appliances through IT and telecommunication equipment; lighting equipment; toys and sports equipment; monitoring and control equipment; to electrical and electronic tools, WEEE products contain a wide variety of materials with a complex mix.
Reliance on established WEEE products handling professionals could be the easiest way out in dealing with such stubborn materials, some of which are hazardous to dispose straight to landfill. Even though it's one of the fastest growing waste streams, WEEE items can't be disposed of with usual household rubbish. They are thus better reused, recycled or professionally treated before disposal. WEEE service establishments work in connection with waste authorities to handle both small, bulky and dangerous equipment that are hard to move. Most of these professionals are happy to arrange for both indoor and outdoor collection and removal of rubbish from any safe and reasonable location.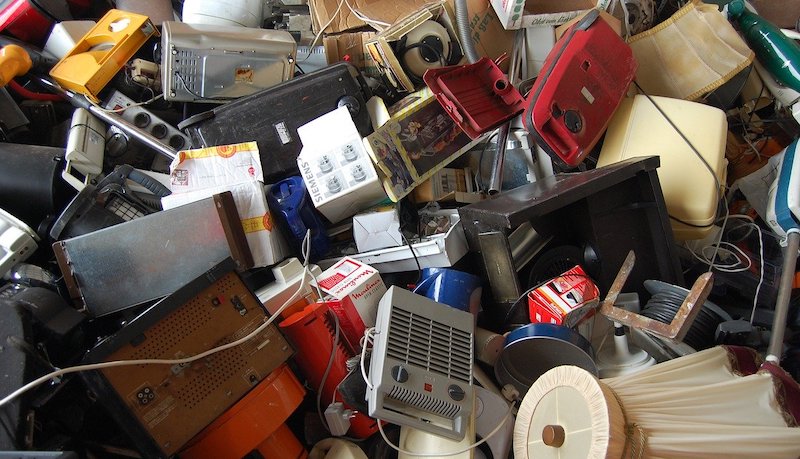 Ever Growing WEEE Rubbish
Most beautiful cities have a hideous problem lurking in their back alleys. Features of overflowing rubbish sremoval bins from every household or small holdings has been persistent for ages. Have you heard of the complains that urban foxes are scattering rubbish everywhere? Even the rural foxes are not left out of this problem. Just think of how often you've had your electrical item broken or upgraded. Learning the best way to replace or dispose such items serves best in ascertaining our safety and that of the environment we live in.
Millions and millions of electrical items are purchased yearly. Only a few are reused or recycled when they break or reach the end of their lifecycle. Recycling old or unwanted electrical items protects the environment from potentially hazardous WEEE materials from entering landfill and causing soil and water contamination.
Options for Handling WEEE Products
WEEE Directive has seen variety of electrical equipment waste handling options spring up. You can easily locate your nearest local recycling centre and take or call them to pick your items for reuse, recycling or treatment for disposal. Making the recycling centres busier than Black Friday sales is the best way out of this concern. We actually owe the supermen and superwomen, performing their super human rubbish removal service with top-notch efficiency, a collective appreciation. WEEE products handlers like Clearabee go an extra mile to sort the rubbish before taking it to reuse, recycling or treatment prior to disposal.
WEEE Directive also asserted the need for retailers to provide a way for households to dispose of their waste electrical and electronic equipment. Ideas like take-back scheme as a user goes for new version of items were highly regarded in fighting WEEE problem. Some councils even offer household collection service for small electrical items.
Sometimes all that lack is spreading the obvious solutions to the masses. It might see us making great strides in handling the burgeoning waste electrical and electronic equipment.
Disclosure: As an Amazon Associate, I earn from qualifying purchases. The commission help keep the rest of my content free, so thank you!