WordPress is great – the updates are consistently helpful, and the interface is easy to use. The plugins that people upload to WordPress? Not always as great, and they oftentimes conflict with each other. So, when you go on your WordPress, find that new social media plugin you're dying to put on your site, and then find out that a bazillion other aspects of your site have gone haywire because of your most recent addition, don't freak. Just take a deep breath and follow these tips to get out of a mess and to prevent messes in the future. Obviously, you're not going to be able to know when a plug-in conflicts, but if you aren't constantly adding random plug-ins, you won't need to.
Don't Mess With Things If You Don't Have To
Let's be honest – the most popular sites in your niche have found a formula and a design that works for them, and they don't change it. For the most part, everything stays the same, because that's what their readers are used to, and that's what works for them. Once you've settled down into your blog and are past all of the initial setup, your primary focus should be content.
After you've created a good sidebar layout and have the basic designing of your blog finished, with all of the essentials in place, start writing. You wouldn't believe how much time I have wasted tweaking plugins and fixing code when I could have been writing posts that my community would have cared way more about than the fact that I had made an in-text ad be text-wrapped or something stupid like that. If it's not essential to your site, and it doesn't obstruct reader experience, then don't worry about it. This is the number one way you can stop plugins from conflicting: stop messing with them.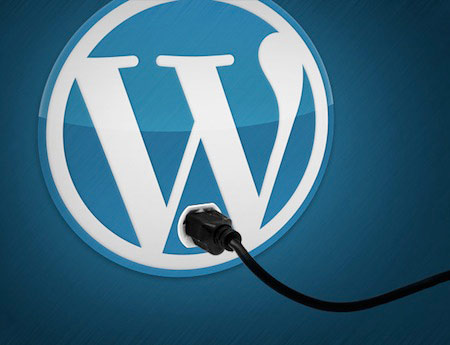 Database Backups!
You need to backup your database. On a regular basis. I know it might sound like one more thing you have to do, and a waste of time, but trust me – you'll save yourself a COLOSSAL amount of time if you just take a minute after each post to back up your site. It's not that hard – just click a couple of buttons in Database and you're all good.
If you do this, when a plugin totally trashes all of your hard design work (it happens much more often than you think it would), you can just restore your database to how it was before you added a new plugin. Before you add a plugin and after you write a post are both great times to do a database backup. It may seem like a pain, but in the long run, you will save so much time that you can't even fathom the benefit of diligently backing things up.
Make Note Of Changes
So, you forgot to backup your site. Whoops. Should have listened to me, but now your site has just gone all out of whack due to some conflicting WordPress plugins. If you are one of those internet Rambos who thinks they can just run around, not backing up their stuff, (I know plenty of them, I am sometimes a WordPress Rambo), then it is important to at least make note of the stuff you're changing, so you can change it back to troubleshoot the issue. If you have no idea what you changed before everything went insane, you have no idea how to fix it. And that, my friends, can lead to the enjoyable process of deactivating and reactivating every single plugin that you are using until the problem is fixed. (Just did it recently, and I can tell you – I wished a million times that I had taken a couple of seconds to hit that backup button.)
Disclosure: As an Amazon Associate, I earn from qualifying purchases. The commission help keep the rest of my content free, so thank you!