Are you confused between Grammarly & WhiteSmoke? Which one to buy when both feels right for your business?
Well, then you'll love this article because here I'll break down all the benefits, pros and cons, pricing of both the tools so that you can make an informed choice and don't waste your hard earned money.
So, are you excited to get the best online proofreading tool for your business? Let's dive right in and find out.
Grammarly vs. WhiteSmoke: A Detailed Comparison
In this section, I'll talk about the benefits and features of both the tools so that you have the right knowledge before finally making the purchase.
Grammarly Benefits: How it can help your business?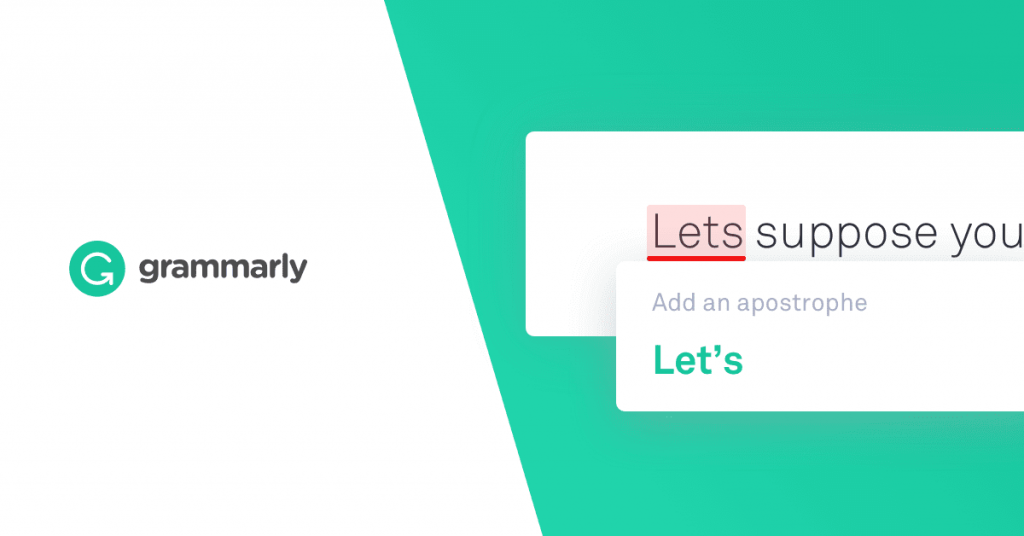 Grammarly is the best online proofreading tool on the web. The tool has all the features that you need to write engaging content. Here is a list of all the features that you get with the tool.
1) Decide Writing Style
Grammarly is a smart proofreading tool where you can customize how the tool suggests you error by selecting your English writing skills and your writing style. If you're a professional writer by now, you might have realized how useful this feature is for your writing.
2) Plagiarism Checker
With data of over 16 billion web pages, Grammarly is sure to catch all the copied content from the entire web in your article.
On checking up a random article from one of my websites, Grammarly quickly went through it and it showed me 100% plagiarized content as the article is already live on the web. A fantastic job was done by the tool. I'm impressed.
3) Vocabulary Suggestions
I have seen a lot of good writers struggle coming up with new words and due to which they tend to repeat the same word again and again in their article. However, when you proofread the article with Grammarly, the tool will instantly suggest you better vocabulary suggestions. That way you'll have a great article written.
4) Advanced Grammar Checker
Grammarly offers you more than 90% accuracy in the error it suggests. Moreover, the tool suggests some of the advanced grammatical errors like the variety of the words used, conciseness, spelling errors, punctuations, unclear antecedent and many more.
5) Browser Extension
Grammarly has an intuitive browser extension for you to check anything you write online. As soon as you enable the extension in your Chrome or Mozilla browser the software will check for the errors in real-time.
WhiteSmoke Benefits: How it can help you?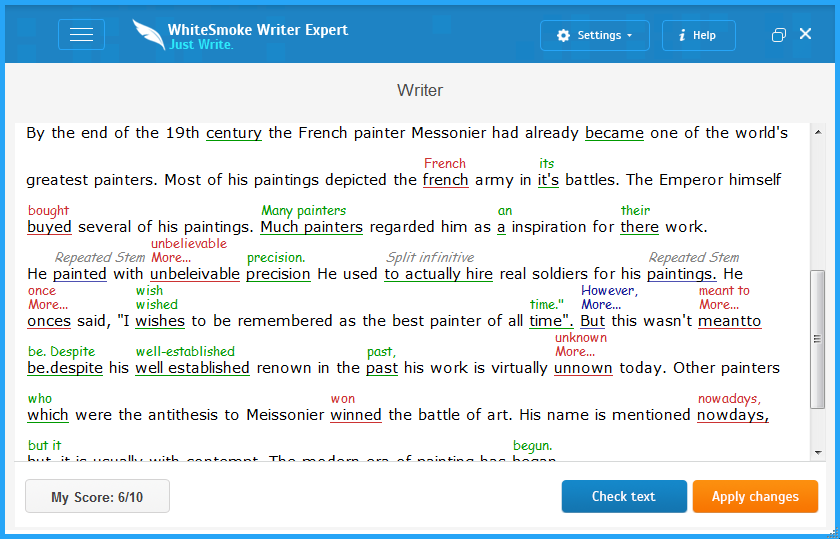 WhiteSmoke is a strong competitor of Grammarly and it does offer a great set of features to enhance your writing skills.
Here is the list of features you get with WhiteSmoke premium plan:
1) WhiteSmoke Translator
Built on Statistical Machine Translation (SMT) WhiteSmoke easily translates all your text within a matter of seconds.
You can use WhiteSmoke Translator if you have a blog or social media following of people who don't understand English. Moreover, you can also offer it as a translation service to people who need a translator. That way you can cover the cost of the tool and still enjoy other features which I'll discuss below.
2) WhiteSmoke Anywhere
The WhiteSmoke anywhere is a tool built by the company to seamlessly integrate all your documents and articles in mobile, tablets, PC. So, if you uploaded the document from your computer and due to some work you had to go out you can still edit the document in your mobile or tablet on the go.
3) Ready Made Templates
WhiteSmoke is hugely popular in the market due to it's ready to use 100+ templates for email, resumes, documents and letters. With this feature, you can save loads of your precious time without creating the document from scratch.
4) Additional Tutorials
If you are someone who loves to use a proofreading software but also wants to improve their writing skills over time, you need WhiteSmoke. The tool offers you a video library of the common errors that you make in your daily writing. By following the tutorials and understanding why you make the errors, you can see a massive change in your writing style.
Now that you know about the benefits of both the tools let me brief you about the pricing of the tools.
Grammarly Pricing
Grammarly has two plans; The first one is known as Grammarly free trial, and another one is the "Premium." You can buy the plan according to your monthly or yearly needs and the price will vary accordingly. :
Monthly – $29.95/mo
Quarterly – $19.98/mo
Annual – $11.66/mo
WhiteSmoke Pricing
WhiteSmoke currently has three pricing plans and they are as follows:
#1. Essential
The essential plan is a basic plan meant for writers who are just about to start their writing careers. The plan starts at $4.16/mo.
#2. Premium
The premium plan is a bit advanced plan and the most popular plan which costs $6.67/mo and is built for professional freelancers and intermediate writers who earn money through writing.
#3. Business
The business plan costs you $11.50/mo and is developed for a team of a small group of writers or a startup. The single license can be used on three systems.
Finally, as every tool has its advantages and disadvantages, Grammarly & WhiteSmoke are no different.
Grammarly Pros & Cons
Pros
Real-time checking.
Almost all the features are available in the free version of the software.
Super accurate in suggesting the errors.
Integrate with essential tools like MS Office and Google Docs.
Cons
At times the tool shows incorrect error.
Doesn't work on all the websites.
Can't replace human proofreader.
Expensive.
WhiteSmoke Pros & Cons
Pros
Cost-effective
100+ pre-built readymade templates
Entire video tutorial library
Integrates with Outlook, Gmail, and MS Office.
Real-time scanning
Pinpoints all the errors quickly.
Cons
At times the paragraphs disappear after you click on the Apply button.
The software crashes in MacOS.
The support team of WhiteSmoke is not the best when compared to Grammarly.
Final Words:
That was everything you need to know about Grammarly vs. WhiteSmoke software. I hope I was able to help you in deciding the right tool for your business. For me, Grammarly is the best choice because it helps me eliminate almost every error in my content and also improved my writing ability.
If you have any further doubts in both the tools feel free to drop a comment down below and let me know. I'd be more than happy to help you resolve your query.
Disclosure: We might earn commission from qualifying purchases. The commission help keep the rest of my content free, so thank you!