Google's recent announcement of a dedicated operating system for the smart watch – and most probably for Google Glass as well – is understandable. Consumers are gradually shifting to wearable computing technology.
Google Wear is a customized Android software, a dice that Google is carefully throwing as a harbinger of the next big thing in the consumer electronics industry. Adapting Android toward market trends, that is, the changing consumer behavior is an imperative move for Google to survive, especially at a time when the smartphone may have seen the last of its glory days as represented by plunging sales figures.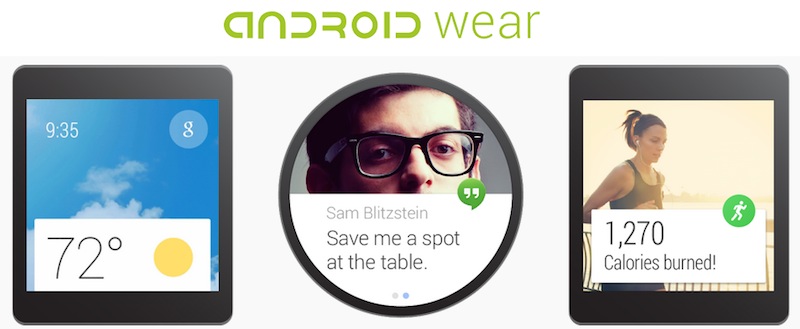 The move also indirectly hurls a hard blow at the rumored iWatch by Apple, which is still perhaps in its nascent stage of development, according to people privy to the Cupertino giant's plan (Apple remains silent on the report). Put another way, Google is getting past Apple as a frontrunner in wearable computers, though other smart watches such as the Samsung Galaxy Gear and Pebble have already seen the light of day to much unfavorable reviews due to their awkwardly bulky shape.
The launch is perhaps deliberately timed with the introduction of LG's G Watch and Motorola Mobility's Moto 360, the first two smart watches that run Google Wear. The G Watch is voice-controllable by the preface "OK Google" followed by whatever command you wish to relay to the device.  Google is also collaborating with Asus, HTC and Samsung for such products.
A new market report from BCC Research estimates that the global wearable computer market could reach $30.2 billion in 2018 and hit a compound annual growth rate of 43.4 percent in five years. The findings also reveal that the consumer market will grow by 52 percent annually. That is good news to many app developers as its market is predicted to grow to $22.1 billion in 2018 for the consumer market alone. BCC Research reported that apps for the healthcare, security, enterprise and industrial markets would reach a cumulative market value of $8.1 billion by 2018. Among those wearable computing projections, the smart watch segment represents the biggest market share and analysts forecast that the product could generate at least $12.5 billion in revenues in 2018.
Furthermore, BI Intelligence project the smart watch to sell 91.6 million units worldwide in 2018, with 5 percent of smartphones expected to be paired with smart watches over the next few years. The research firm estimates that approximately 55 percent of the U.S. and global populations are likely wearing a watch.
Disclosure: We might earn commission from qualifying purchases. The commission help keep the rest of my content free, so thank you!