Apple is blowing out the market with big news coming every other day! This time it is all about iWatch and its implications. Apple is planning is to transcend the image of iWatch from a daytime 'fashionable accessory' to a 24×7 wearable device – something that was very unexpected and thrilling. For that, reportedly, Apple has hired a sleep tracking research expert.
Sources are mentioning that Apple has hired J.E.M Raymann for this project particularly as he is a former Philips Research Scientist who has worked in sleep monitoring systems for quite a few years from now. Raymann has been very active with his sleep study projects which mainly include research on wearable and miniature sensors with base of non-clinical research facility.
We can relate easily that he will be 'the' candidate for this job and Apple will be expecting him to fire from day one with the potential iWatch sleep tracking project. One of the Philips source confirmed that he left the company at the top of 2014 and never looked back from there. Whatever it is, at the end of the day he is the most viable candidate for this project.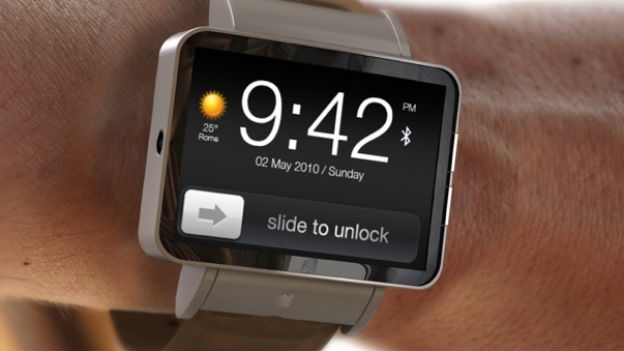 Compete with the sleep trackers
There are a lot of competition that iWatch will face if they think of coming into this sleep-tracking business. Sleep Monitoring is an unconfirmed feature in iWatch (the device also being not so sure about). But if you ask me, i would say again and again that Raymann would be the best fit for this iWatch feature. He is similarly fit for another app reportedly named as Healthbook app which is to be released for iOS 8.
This iWatch is an Apple's smart-sensor filled venture which ensures its consumers that it would be able to perfectly track their sleep pattern and parameters and hence analyze it also. Now Apple is not the first in this business. There are several other companies who have an expertise in this field only and will give tough competition to Apple.
The Fitbit Force activity monitor tracks the sleep habits of a person but to be very honest, the results are very inaccurate and absurd. Nike FuelBand SE calculates how much time you have slept with just a press of a button.
The best app in this business is the Jawbone Up. It has been rated as the best consumer-grade wearable to effectively track sleep till date. But the Withings Aura sleep system impressed me more at its launch at the CES 2014. So it won't be a happy affair for all the Apple fans out there!
So at the end of the day, the market is very competitive and Raymann i hope will get the depth of the situation. To make iWatch look unique in this market, Apple needs to think apart from these general sleep tracking methodologies used by the other devices and I think exactly for this job Apple has hired Raymann. Let's see what Apple and Raymann partnership can give us!
Disclosure: As an Amazon Associate, I earn from qualifying purchases. The commission help keep the rest of my content free, so thank you!