Unmanned aerial systems by commercial vendors face strong regulations in the United States and are banned in most parts of the country, but Google is unfazed. The search giant looks to build drones meant to send deliveries.
But even as legislative fetters control the take-off of drones in the country, it is already a lucrative business for some enterprises, and Google is certainly not alone and not the first in this commercial industry.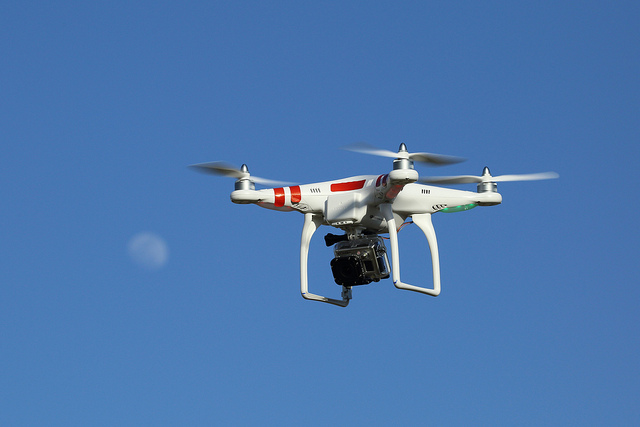 The Mountain View based company has made public its plan to build a fleet of unmanned aerial vehicles to carry products for delivery to their intended recipients. In 2013, Domino's Pizza also attempted to develop drones for their deliveries, but the project has yet to take off seriously. But earlier than that, actually in 2011 Google already conceptualized its delivery drones.
Developed within Project Wing, the drone has a single wing that spans 5 feet wide and transported various sorts of goods during a test flight in Australia earlier in August. Google also designed the drone to have a height of 2 and a half feet with four propellers that change positions and orientations as required by various flight conditions.
In the middle of the wing there is enough space within a gap in which deliveries will be kept for flight. Although the search giant remained silent for quite some time about it, the company revealed that it started testing the UAVs in 2013. At the fingertips of an operator, the drones can carry packages to as high as between 130 feet and 200 feet with extra care to select prescribed routes in the air. The drones are also designed with reduced noise in order not to disturb private citizens.
Although the U.S. government currently prohibits the use of commercial drones in the country, that could change any time in the near future as the Federal Aviation Administration considers allowing the private sector to use UAVs. The danger that these vehicles pose to national security is the number one factor that prevents the full autonomy for its application in non-government missions.
The Google delivery drone project is part of the company's moonshots program, a long-term development work on various technologies that the search giant's management team hopes will generate growth opportunities for the economy.
Another close competitor of Google, Amazon is also entering this realm of drone-delivered packages. The retail giant earlier this year demonstrated its drones with the FAA in the U.S. airspace. So it looks like the era of drones will be here earlier than we expected.
Disclosure: As an Amazon Associate, I earn from qualifying purchases. The commission help keep the rest of my content free, so thank you!