Facebook's Instant Articles feature continues to look appealing to media partners, but Google plans to change that with its plan to release its own version of the service meant to allow publishers greater control of their content and advertising. And the Google feature is designed to be open source.
The question arises: will Google be able to beat Facebook's Instant Articles by going open source?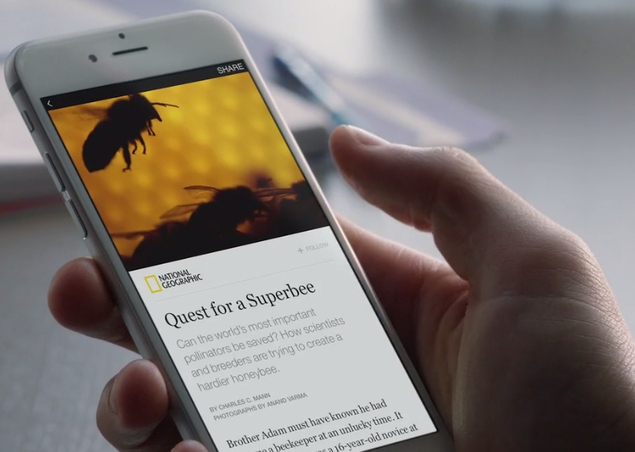 Let us try to look into some of the differences between Instant Articles and Google's imminent offering. For one, the Facebook feature serves to add more aesthetics and speed to the content of various media partners.
Google will try to copy the same feature in order to lure media outlets into adopting its service. But whether it can surpass what Facebook is offering at present remains to be seen.
Twitter is also reported to be onboard the project to help promote Google's new feature to media outlets, though some say the micro blogging site is one of the creators.
Basically, the Google feature, dubbed accelerated mobile pages, will work to cache web pages in what Google insiders describe as a smart way to load content and news articles more quickly than it would take when users would first visit that page.
The search giant is updating its HTML in order to achieve that, meaning the conventional elements of a web page will be loaded in mobile devices from the Google servers instead of those of media outlets.
Both Google and Facebook's extensive focus on mobile demonstrates the growing role of handsets in delivering news that matter to users. Such is the core focus of Facebook's Instant Articles. Some media partners such as The New York Times and The Guardian have already handed their content over to Instant Articles for mobile optimization. However, the control over the publication of these contents lies solely on Facebook and not the media outlets themselves.
Google aims to set itself apart from that approach by merely providing an open source  platform for media partners to publish their content. The Mountain View company will also not want any share from the revenue, unlike Facebook, which offers advertising services with 70 percent of the revenue going to the media partners.
Quite frankly, Google only wants to try to neutralize Facebook's attempt to dominate the mobile arena.
Back to our question earlier: will the open source advertising platform enable Google to beat Facebook's Instant Articles? It all depends on what Google can offer to media outlets in terms of reach and user engagement.
Disclosure: As an Amazon Associate, I earn from qualifying purchases. The commission help keep the rest of my content free, so thank you!